HOME
ABOUT US
FOR PARTNERS
SERVICES
CONTACTS
Honeywell CL30XC Indoor Portable Evaporative Air Cooler With Remote Control (Grey)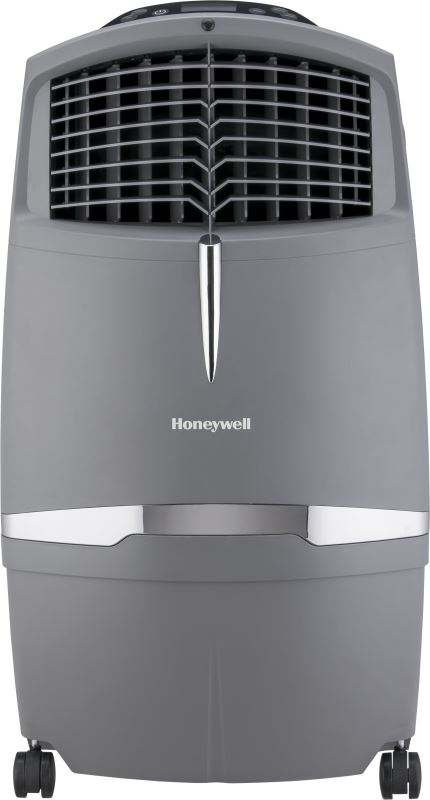 Honeywell CL30XC 63 Pt. Indoor Portable Evaporative Air Cooler With Remote Control (Grey)
Availability:
usually in 14 days
HO0024 / CL30XC
4895007939295
24 months
Honeywell CL30XC 63 Pt. Indoor Portable Evaporative Air Cooler With Remote Control (Grey)

FEATURES
Indoor evaporative air cooler or swamp cooler ideal for use in the southwest and Midwest regions of the US- Performs best in hot/dry climates where humidity levels are <60%.
Not just a Fan - Air Cooler reduces temperature through water evaporation.
Super low power consumption, powerful airflow ideal for spot cooling small to medium spaces such as a living room, bedroom, den, covered patio and garage.
Moist, cool breeze can cool you down & be used as humidification during winter months.
Remote Control, Low water alarm, energy saving timer, Adjustable humidification knob & Ice compartment.
3-in-1 Cooling, Humidification & Fan.
Cools like a fresh breeze flowing across a lake.
High speed blower for high velocity air throw (powerful 525 CFM airflow).
Remote control, Low water alarm & energy saving timer.
Adjustable humidification knob & Ice compartment for faster cooling.
Recommended for areas up to 320 Sq. ft. (30 Sq. m) - Cooling area depends on room conditions, such as humidity.

FAST & EFFICIENT EVAPORATIVE COOLING
Honeywell Evaporative Air Coolers are an environmentally-friendly and cost-friendly cooling option for your home. Much like a breeze flowing across a lake or the refreshing cool air you feel near a waterfall, air coolers produce a comfortable, cool breeze with the natural process of water evaporation. When warm air is drawn into the Honeywell Evaporative Cooler, it is filtered through a wet honeycomb cooling medium, which absorbs heat and naturally cools and humidifies the air. A powerful fan pushes the cool air out of the front of the unit into the surrounding area. This no-compressor system cools naturally, efficiently and inexpensively.

WORKS BETTER IN LOW HUMIDITY
Evaporative Air Coolers are more effective in areas with maximum relative humidity of 60% or less. Warm, dry air is important for more effective evaporative cooling and the temperature decrease will be greater in drier environments because higher evaporation occurs when the humidity is low. Evaporative Air Coolers produce moisture and can be used to increase humidification in a room. They are ideal for maintaining a cool breeze and increase comfort in homes located in drier regions.

AN AIR COOLER IS NOT "JUST A FAN"
Air coolers use the natural process of water evaporation to cool incoming hot air and use a powerful fan to expel the newly, cooled air. The temperature of dry air can drop significantly when liquid water transforms to water vapor (through evaporation).

AN AIR COOLER IS NOT AN AIR CONDITIONER
Air conditioners require a chemical cooling refrigerant and an energy-consuming compressor to transform hot air into cool air. The hot air must be released outside the room. The more complex composition of Air Conditioners also makes them more expensive to purchase as they consume significantly higher electricity during use.

Evaporative Air Cooler
Evaporative air coolers for indoor cooling
Ideal for cooling small to medium spaces - living rooms, dining rooms, kitchens, dens and garages
Honeycomb cooling media for optimum cooling
Detachable water tank for easy maintenance
Sound level at high speed: 64dB
Side handles and four durable caster wheels allow easy mobility
Adjustable humidity control lets you control water flow over the honeycomb
Powerful 525 CFM air flow

Energy Efficient
Non-compressor system cools naturally, efficiently and inexpensively.
low power consumption of 288 watts
7.9 gallon (30L) water capacity
Low water alarm for easy maintenance
Top-loading ice compartment for faster cooling
Oscillating louvers

LED Electronic Display and Remote Control
Lighted LED control panel-easy to see your settings from a distance
Full function remote control
4 speeds include high, medium, low and sleep
Automatic Off timer control
Unpack, add water, plug it in, and use

What's in the Box?
1 CL30XC Honeywell Indoor Evaporative Air Cooler For Indoor Use
1 Remote Control
1 Owner's Manual, Safety & Maintenance Guide & Warranty

Product Dimensions: 458 x 352 x 856 mm
Product Weight: 11,2 KG
Product Model Number: CL30XC
PRODUCT SPECS
UPC:848987000435
MPN:CL30XC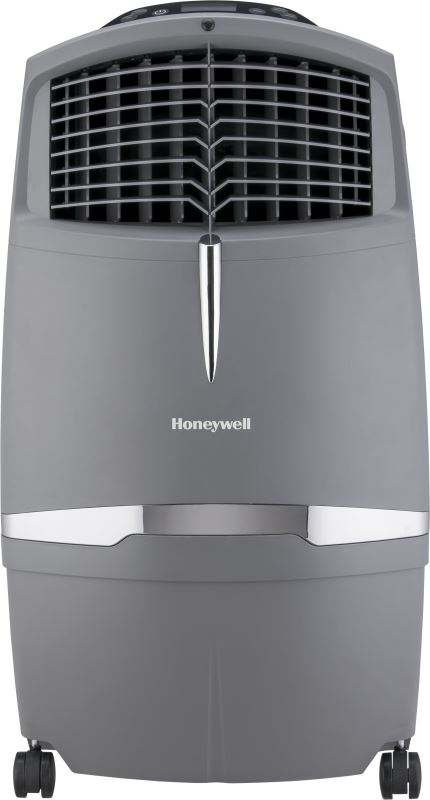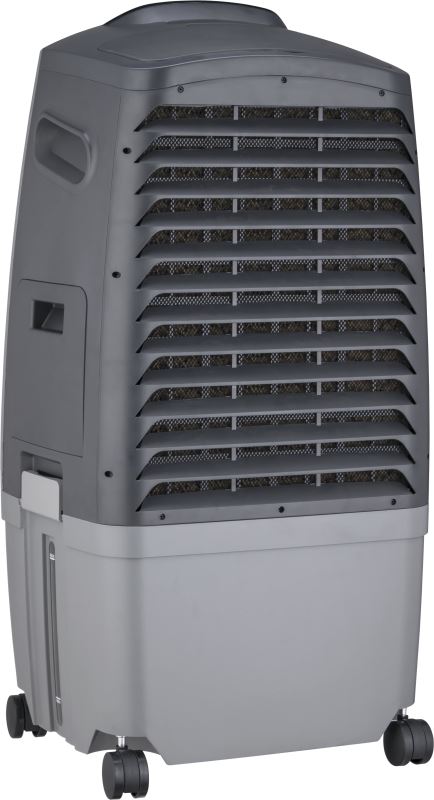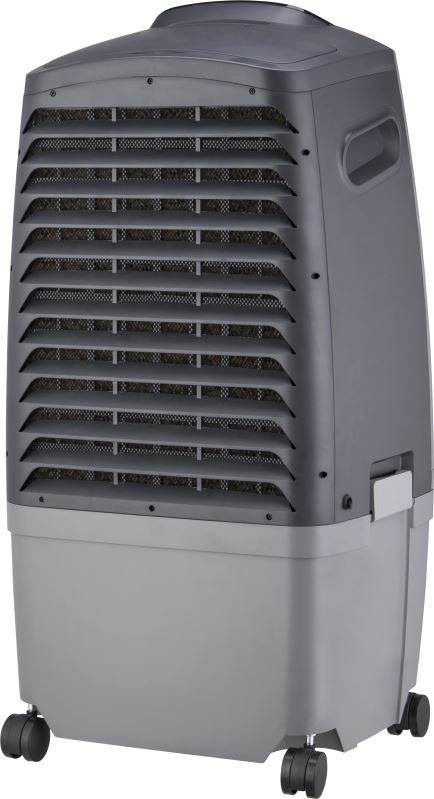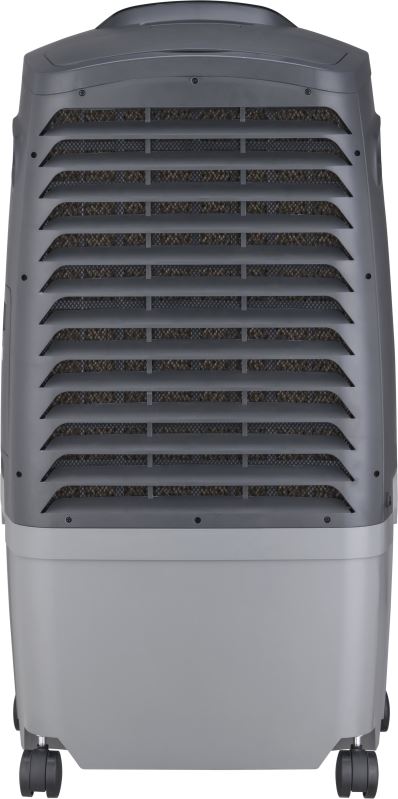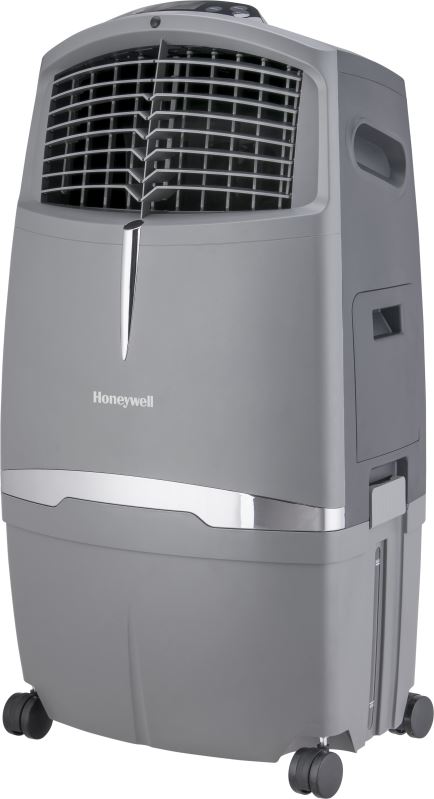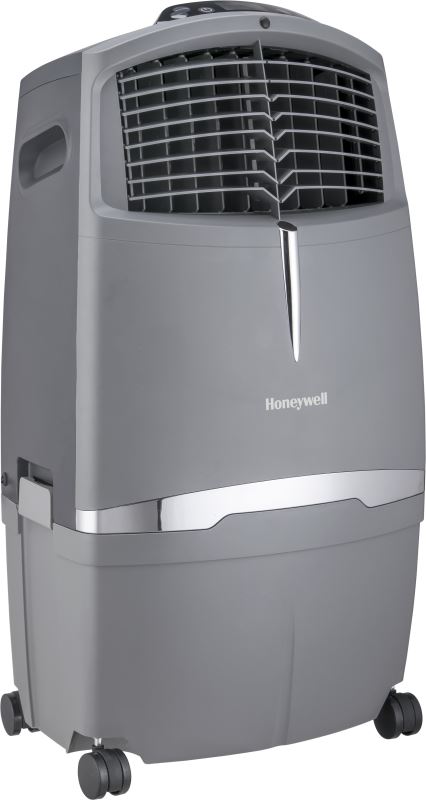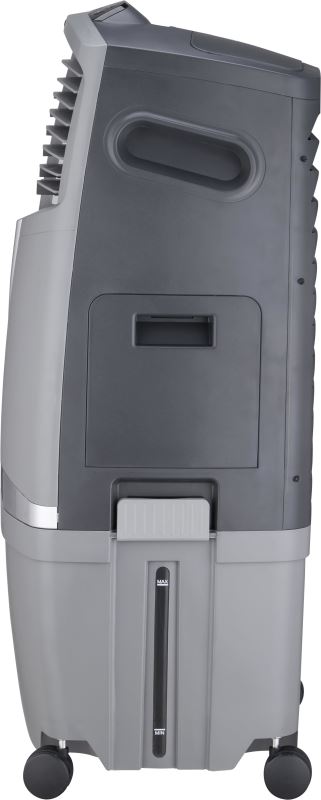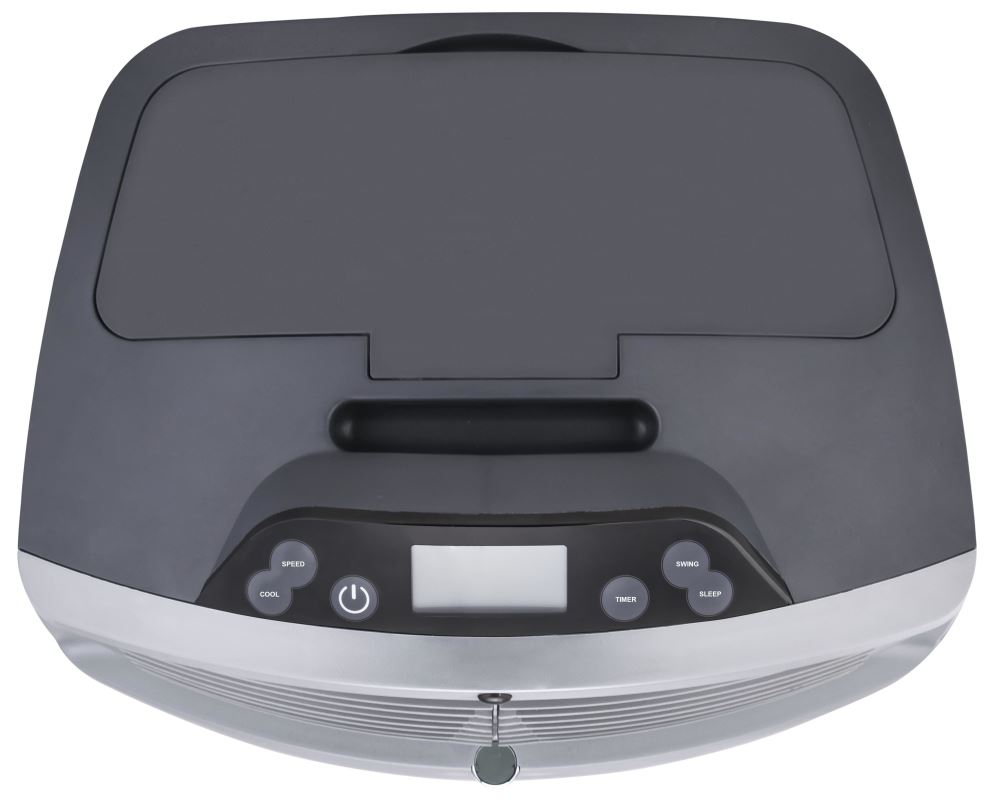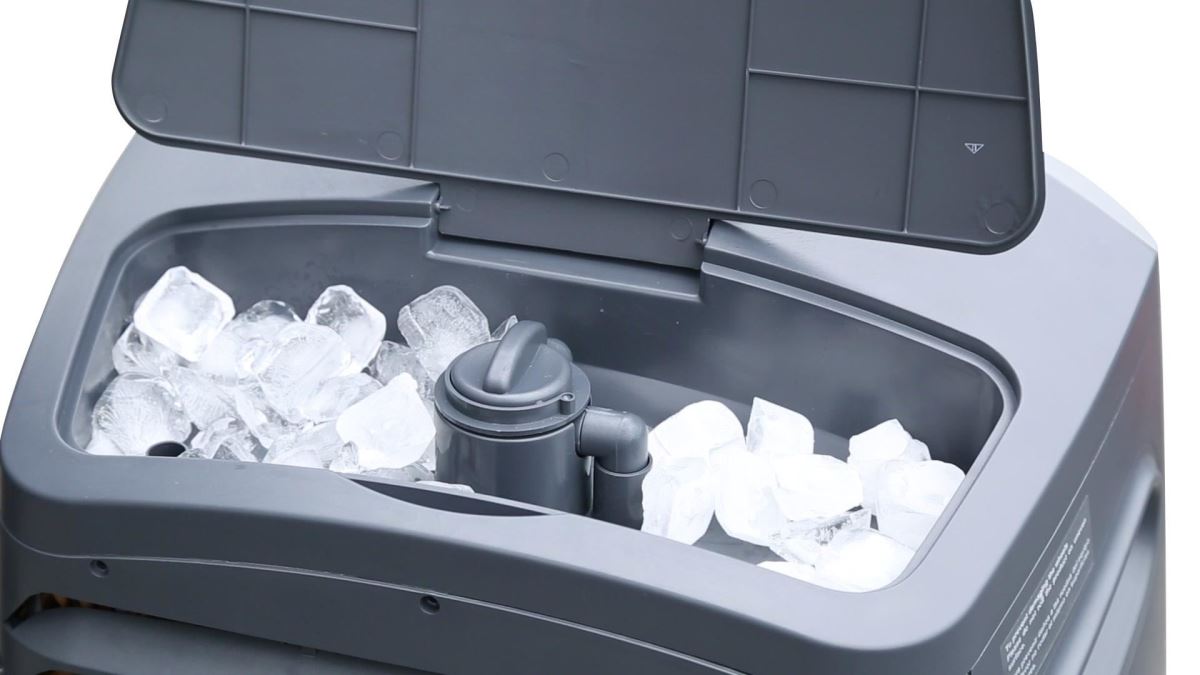 Your question has been sent to the sales department.

Best Regards
DISKUS, SPOL. s.r.o.
Recycling fees incl. in the price of the product:
57.00
OSA fees (SNC) without VAT:
0.00
Price including SNC without VAT:
0.00
Price including SNC and VAT:
0.00
VAT:
21 %