HOME
ABOUT US
FOR PARTNERS
SERVICES
CONTACTS
iFixit Pro Tech Toolkit, Opening Tools, Opening Picks, Bit Driver Kit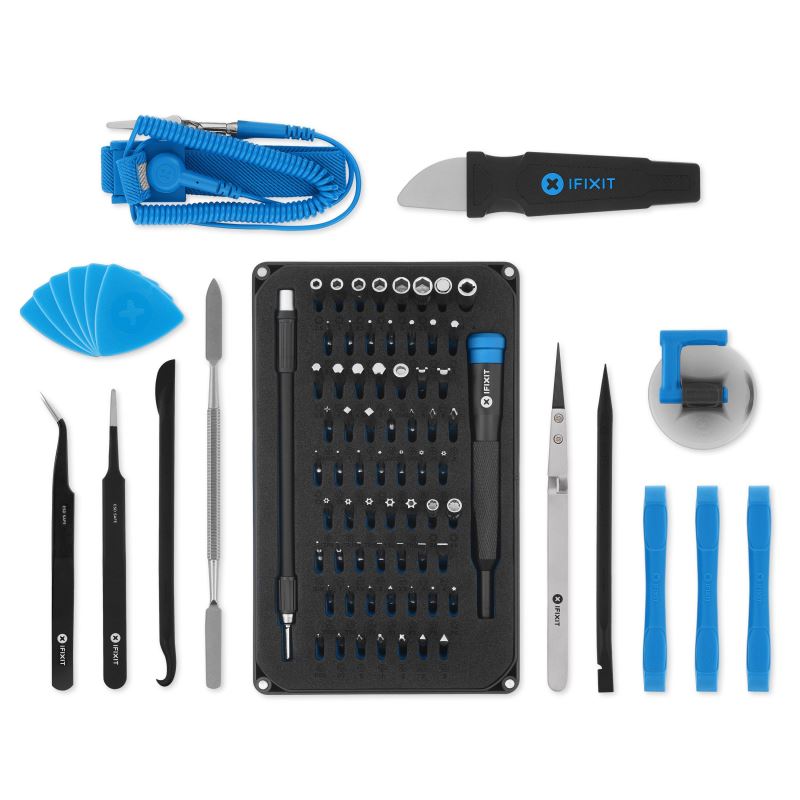 iFixit Pro Tech Toolkit, Opening Tools, Opening Picks, Bit Driver Kit
Availability:
Arriving - confirmed 30.09.2022
IF0009 / EU145307-4
0856235006290
24 months
Pro Tech Toolkit, Opening Tools, Opening Picks, Bit Driver Kit
High Performance Toolkit for All Things Repair

- The perfect toolkit for pros to average joes.
- Contains all the poking, prying, gripping, lifting, ESD safety, and screw driving tools needed to service consumer electronics.
- Completely re-engineered to provide all the tools that you need, and none that you don't.

Kit Contents

- Anti-Static Wrist Strap - protection for circuits against static electricity
- Small Suction Handle - suction handle for holding onto things lacking handles
- 3x iFixit Opening Tool - soft plastic prying tools
- 6x iFixit Opening Picks - thin prying tool for opening electronic devices
- Nylon Tipped Reverse Tweezers - to elevate and hold your work
- Angled ESD Tweezers - ESD-safe, feature teeth for tougher grip
- Blunt ESD Tweezers - ESD-safe, feature teeth for tougher grip
- Standard Spudger - tough antistatic tool for a variety of purposes
- Halberd Spudger - features a hook for scooping, scraping, pulling, and guiding.ESD-safe.
- Metal Spudger - for more powerful prying, scraping, probing, and poking action
- Jimmy - handy tool for "Jimmy"ing open electronics.
- Magnetic Pad - Holds tiny screws and parts during repairs
- 64 Bit Driver Kit - all the bits needed for repairs on small electronics
- Tool Roll - Durable and compact

package dimensions: 14,4 x 7,2 x 23,8 cm / 1,01kg
Product dimensions: 15 x 7 x 21 cm / 0,98 g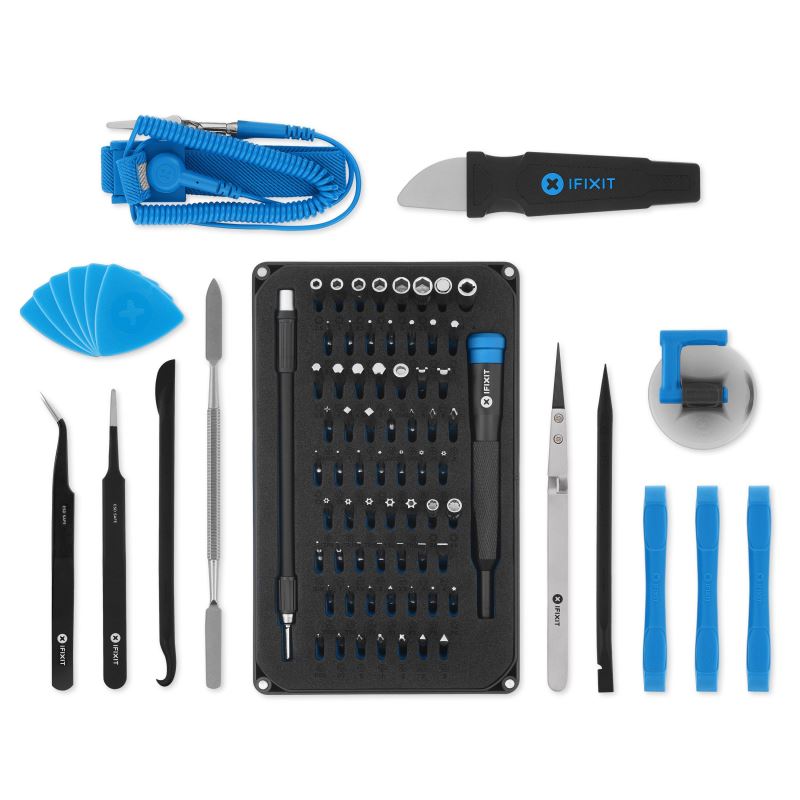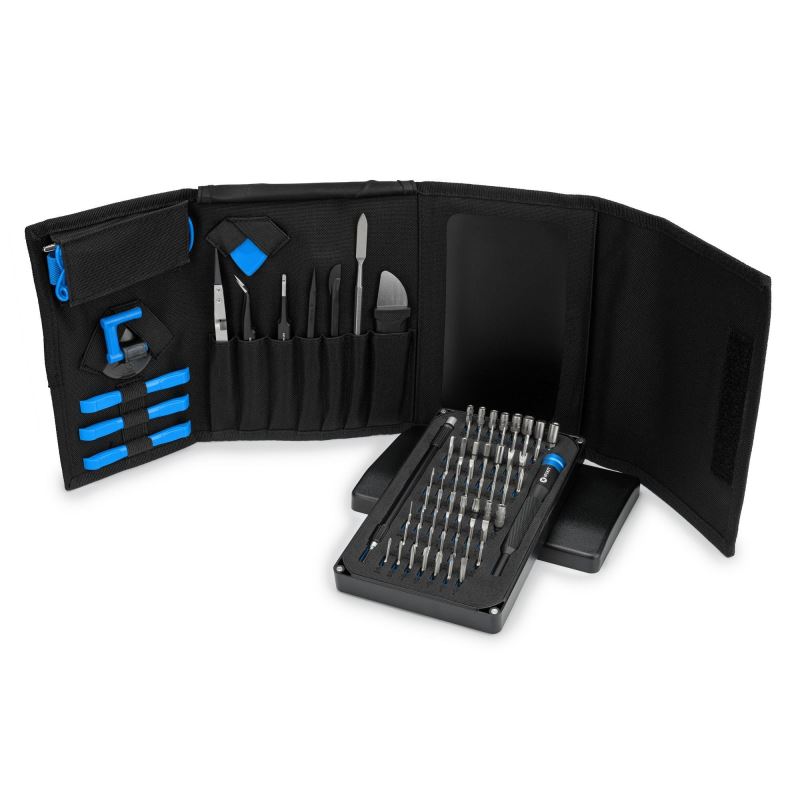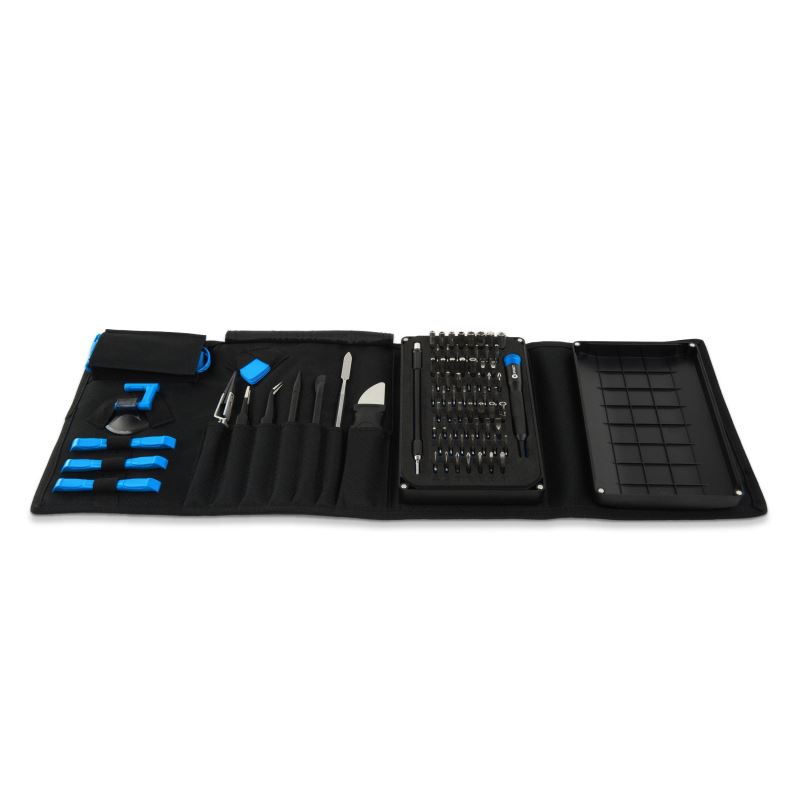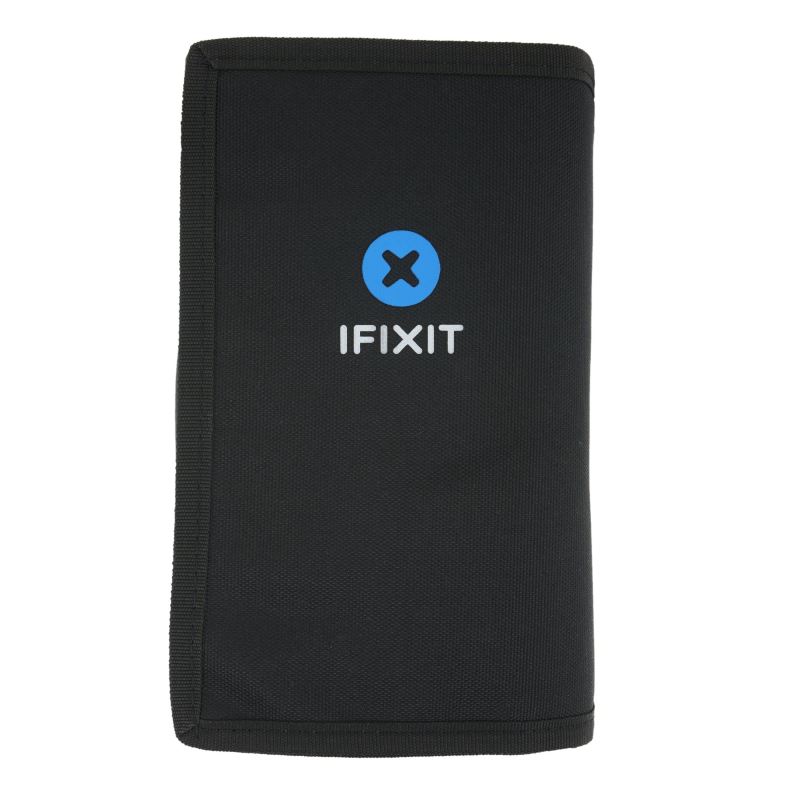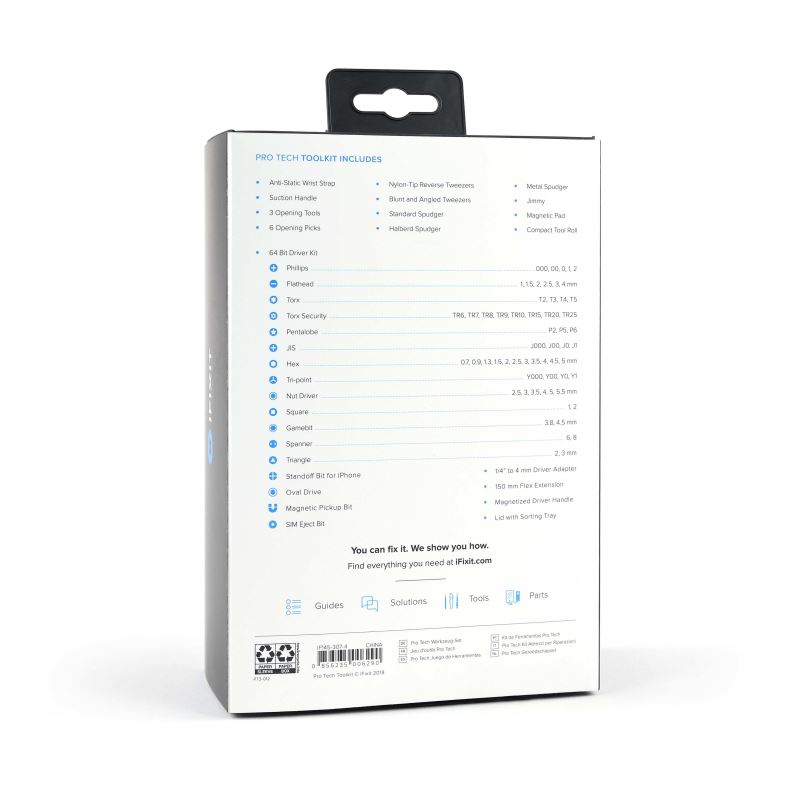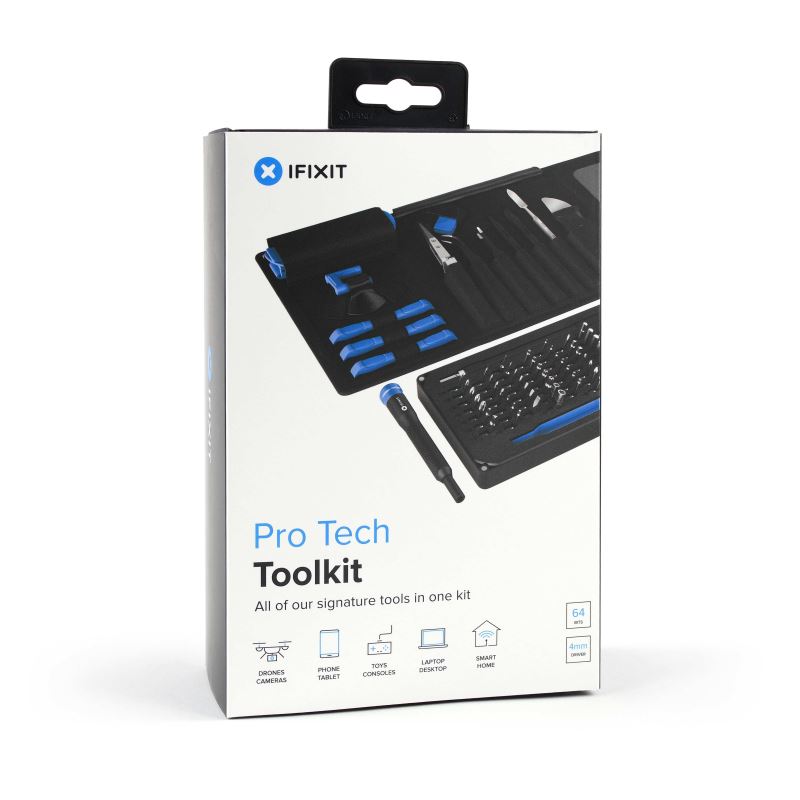 Your question has been sent to the sales department.

Best Regards
DISKUS, SPOL. s.r.o.
Recycling fees incl. in the price of the product:
0.00
OSA fees (SNC) without VAT:
0.00
Price including SNC without VAT:
0.00
Price including SNC and VAT:
0.00
VAT:
21 %