HOME
ABOUT US
FOR PARTNERS
SERVICES
CONTACTS
Next Level Racing Motion Platform V3
Force Feedback wheel with large pedal set for ultra-realistic sensations in your PC and PlayStation3 games.
NR0011 / NLR-M001v3
0640746635557
Not specified
24 months

ABOUT
The Next Level Racing® Motion Platform V3 is designed purely for customers wanting the ultimate immersion and the most realistic simulation experience available. The Next Level Racing® Motion platform V3 puts you on the racetrack or flight tarmac with incredible precision, realism and immersion. Combine the Next Level Racing® Motion Platform V3 with any VR headset on the market for an incredible simulation experience.
European made, professional platform designed in collaboration with world leading commercial motion engineers
Specially designed for just the seat to move as common world's most advanced and high end motion simulators including CXC Simulations©
Incredibly fast, yet smooth realistic movements using professional motion cueing profiles and software engine
The most compact design in the world yet it's incredibly powerful - it can fit within the space of your existing cockpit without any additional space required
Can support up to 130 kg or 285 lb users
Simple to use with dedicated click and play Next Level Racing® Platform Manager Software compatible with all major racing and flight titles on PC with simple USB plug in
VR Headway technology built into the Platform Manager Software
Passive and active cooling method with adaptive fan speed control to ensure the platform can even be used for more demanding purposes such as commercial centres and events whilst not overheating
Electromagnetic motor shaft brakes ensures zero movement of the platform when the system is switched off.
Built in power source, including an active PFC function to protect from short circuit/overload/overvoltage and overheating.
Acoustical panels inside to reduce noise of operation even lower than the V1 and V2 which were both known for being quietest platforms on the market
Quality European Manufacturing and backed with a 2-year warranty
Max Angular Displacement for Pitch & Roll : +- 10°
Max Speed : 20°/s, Max Acceleration : 360°/s2
WORLD CLASS PERFORMANCE
The Next Level Racing® Motion Platform V3 is designed and engineered specifically just for the seat to move, to give the most realistic immersion with the mind and body. With this design and engineering, it is tested and proven to feel the g-forces more effectively through muscle pressure points that you would not feel if the wheel and pedals were to move at the same time. Pressure applied to your body and muscles can more realistically replicate and sustain the same g-forces as a real car. This method of only having the seat move is not only used by professional race car drivers for training, but also on some of the world's most advanced and high-end motion simulators including CXC Simulations©. The platform also features Tactile Feedback by having two side/points vibration capabilities using precise in game feedback based on the car's telemetry information to simulate road bumps, road texture, vibrations, gear changes, collisions, horizontal rubs and bumps.
WORLD CLASS MANUFACTURING
The Next Level Racing® Motion Platform V3 is a product manufactured with the highest degree of quality and components in Europe to ensure reliability and performance. The Motion Platform V3 is a product forged by years of simulation expertise, combined with world leading European motion and software engineers at MotionSystems®.  The Next Level Racing® Motion Platforms are not only used by sim racers from around the world, but also leading universities, military defence force, training institutions and professional drivers/pilots.
MARKET LEADING SOFTWARE
The Next Level Racing Platform manager is a powerful engine, yet it's simple to use. The software allows you to adjust levels of motion, bumps, roll and pitch with a click of a button. The software is compatible with all major racing and flight games and is regularly updated as new games come out. The software also includes VR headway which uses advanced mathematic formulas to calculate necessary compensation and applies it to the VR headset at run time meaning the most authentic and immersive simulation experience. Working directly with gaming developers we can ensure a precise motion experience.
For a list of current compatible titles checkout out the link below.
Motion Compatible Games
LARGEST MOTION COMMUNITY AND SUPPORT CHANNELS
There are thousands of active Next Level Racing® users globally and you can join the Next Level Racing discord community to access tips, settings and community knowledge for your platform.
Next Level Racing®'s dedicated Motion Customer Support Team provides expert pre-sale and after-sales support. These are dedicated team members that have been providing customers with support for Next Level Racing® Motion products for many years and have strong knowledge of motion and simulation.
TRUSTED APPLICATIONS
The Next Level Racing® Motion Platforms are trusted globally by some of the world's fastest eSports and professional race car drivers as well as training institutions, universities, military, VR and commercial simulation centres.
Many professional rce team s and drivers use the Next Level Racing® Motion Platforms to provide them with precise vehicle feedback for advanced driver training.
I can't get over the quality of the kit, especially when you consider the price point. That's a seriously accessible consumer unit
Lee Mathers – Principle Game Designer – CodeMasters – Motion V2
It really enhances the experience… Live for Speed, it felt fricking great. Iracing, it felt great. F1 2015, i loved it!
Darin Gangi – Inside Sim Racing – Motion V1
VR & COMMERCIAL USE
The Next Level Racing® Motion Platform combined with VR is simply an incredible experience, some of our favourite titles with include Project Cars, Assetto Corsa, Dirt Rally and iRacing. For VR companies developing their own software SDK is available at an extra cost. Our SDK allows 3rd party software integration and adding motion for customised VR projects. For more info please contact us. The Next Level Racing® Motion Platform is robust product that is also suitable for commercial use and we provide 1-year warranty for commercial customers.
SPECIFICATIONS
Power Source : 110-240VAC 50-60HZ
Max Power Consumption : 350W
Max User Weight : 130 Kg
Ambient Temperatures : -20° to +60°C
Full Performance Temperatures : +5°C to +35°C
Direct bolt on to all Next Level GTultimate and Flight Simulators. (Designed to easily adapt to other cockpits)
Product Weight – 25 kg or 55 lbs
Boxed Dimensions – 52 x 49 x 26 cm or 21" x 19" x 10"
Boxed Weight – 28 kg or 62 lbs
Part Number NLR-M001V3
WHAT'S IN THE BOX
Next Level Racing® V3 Motion Platform
Next Level Racing® Platform Manager Software download
USB cable
Power cable
Steel side panels to directly bolt on to your Next Level Racing® GTultimate Cockpit, Next Level Racing® Flight Simulator or retrofit to your existing cockpit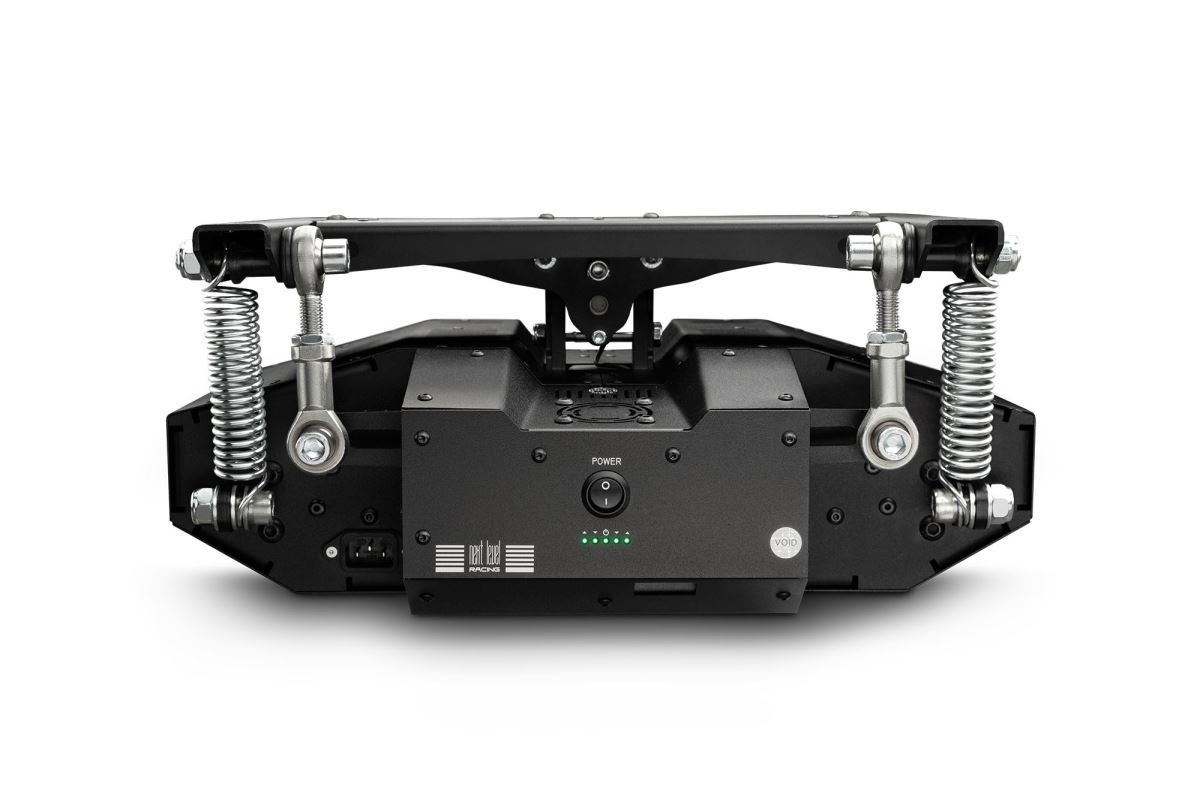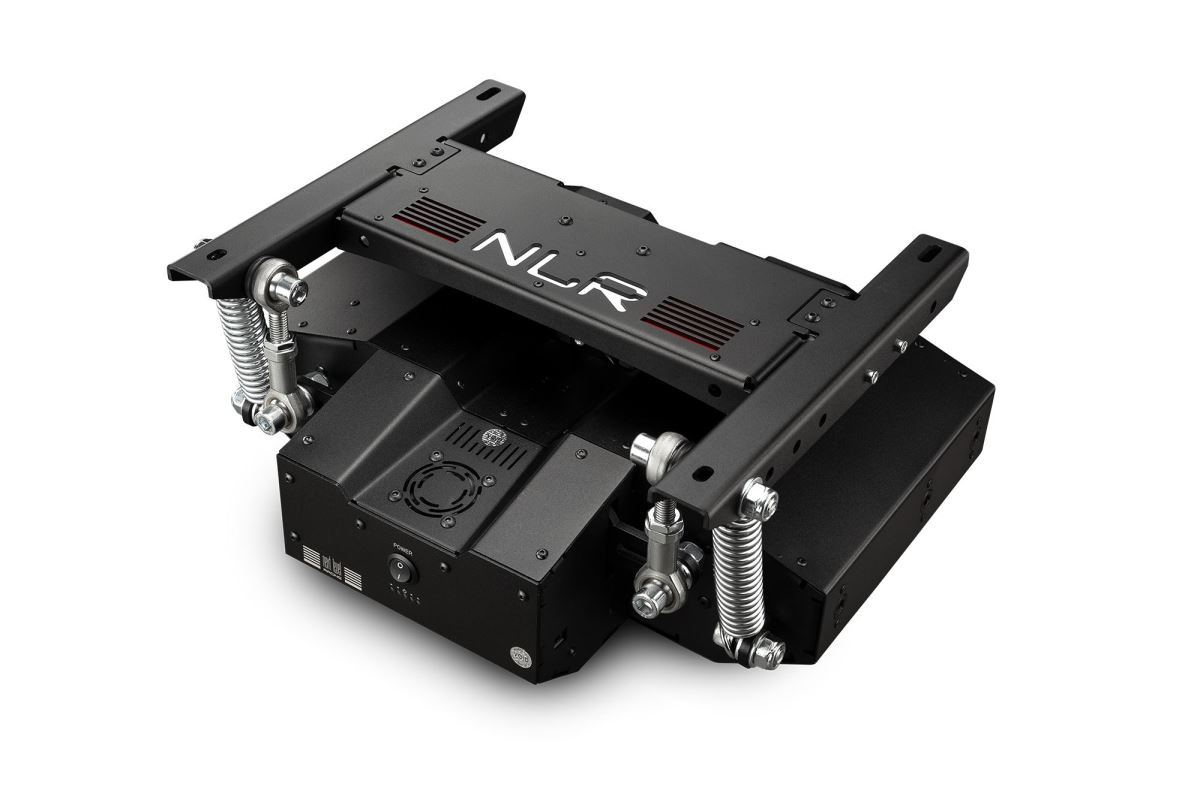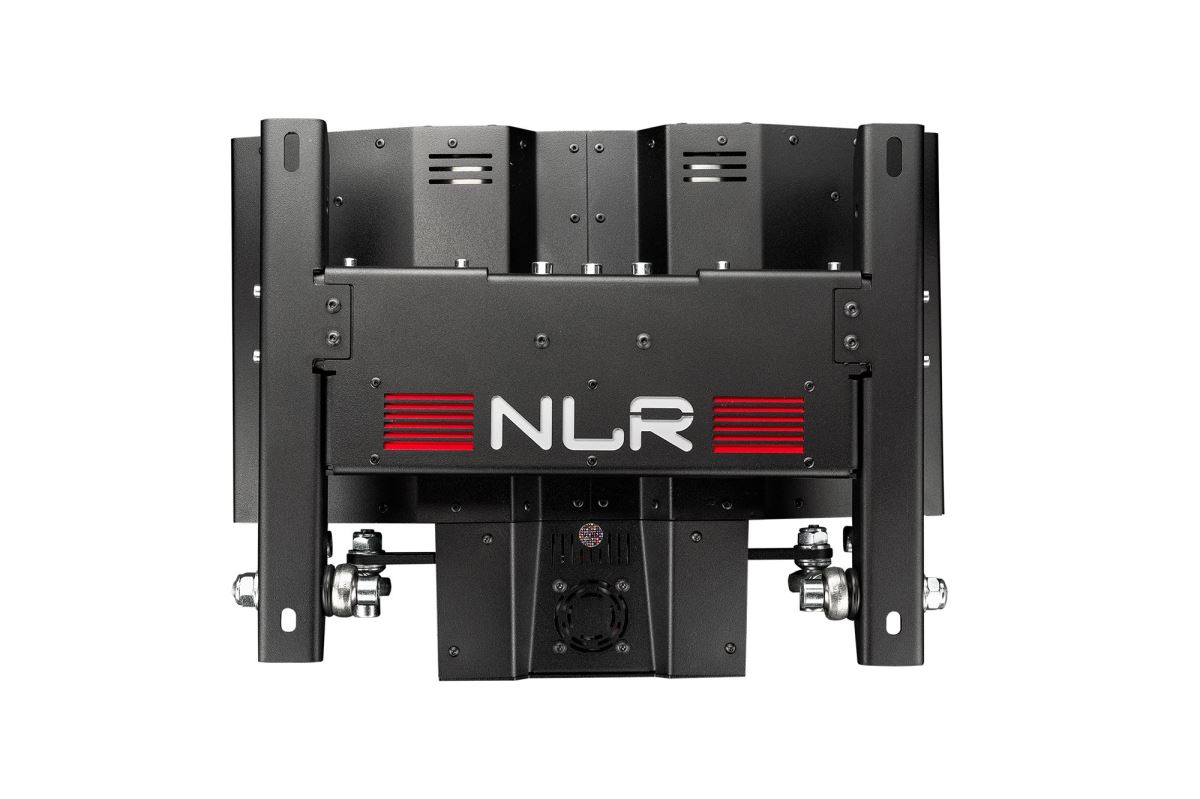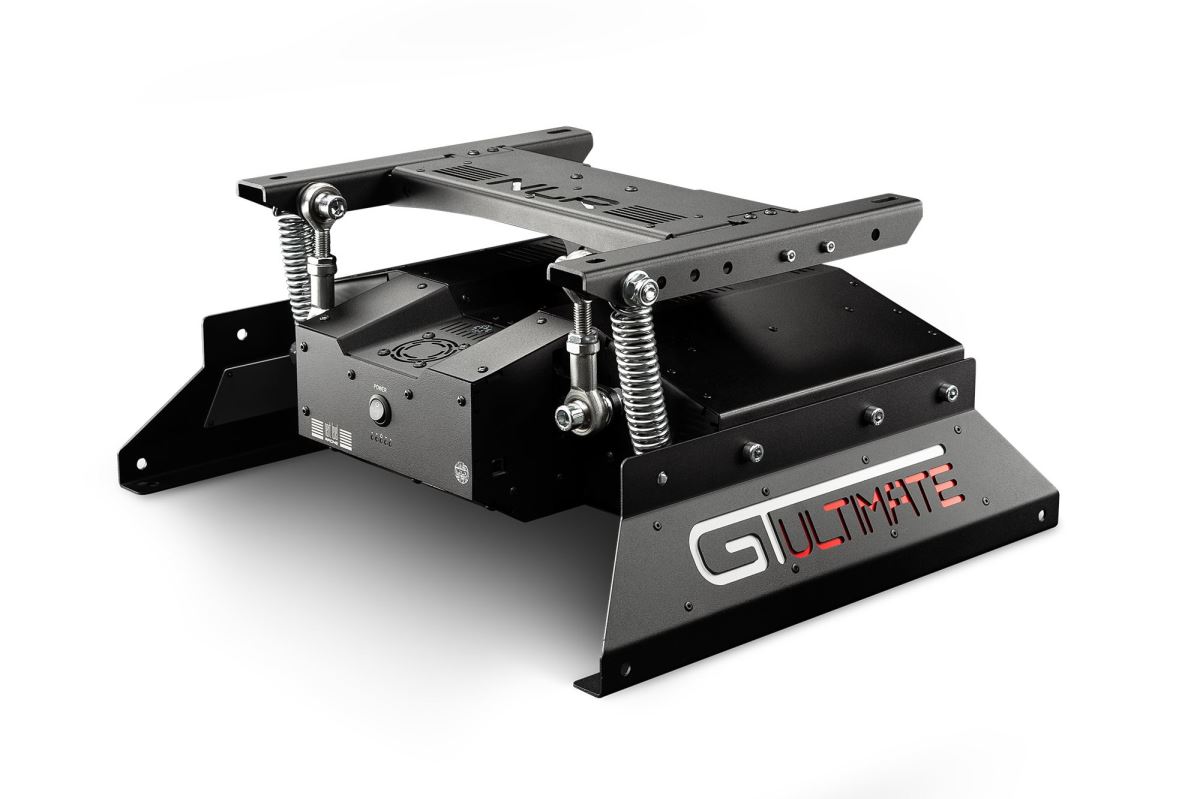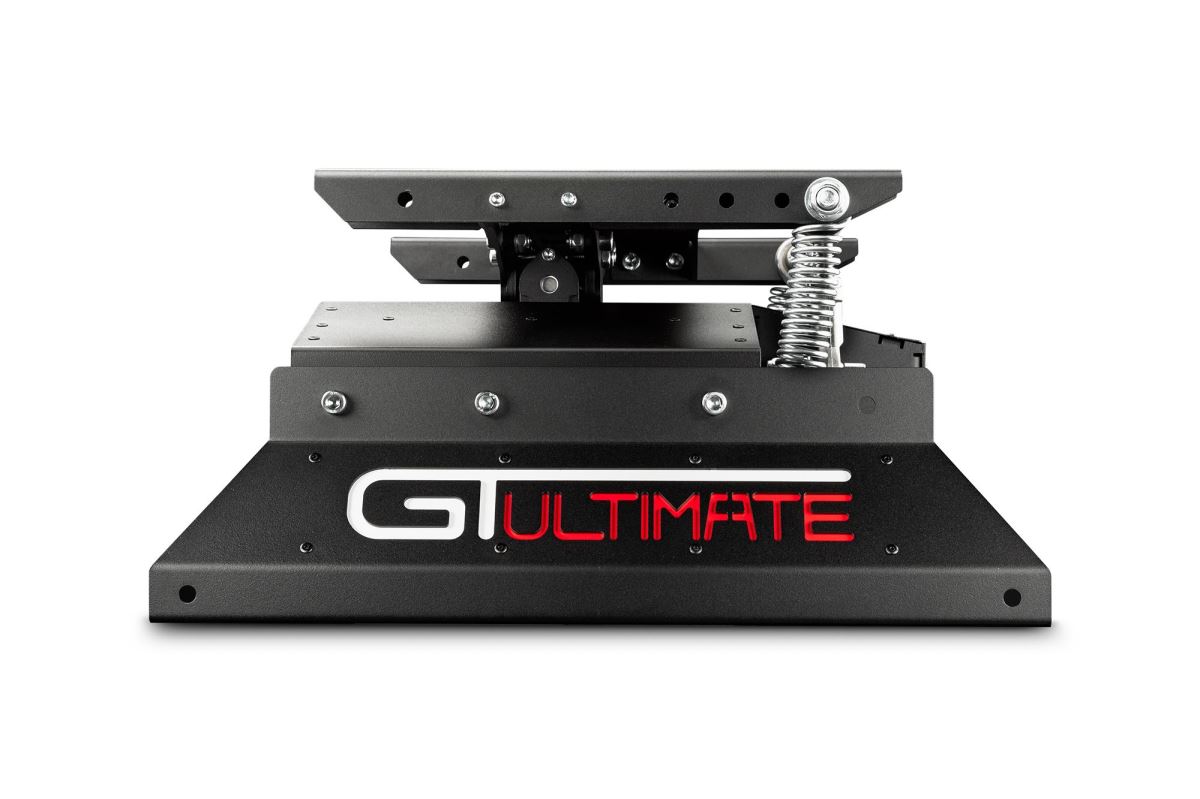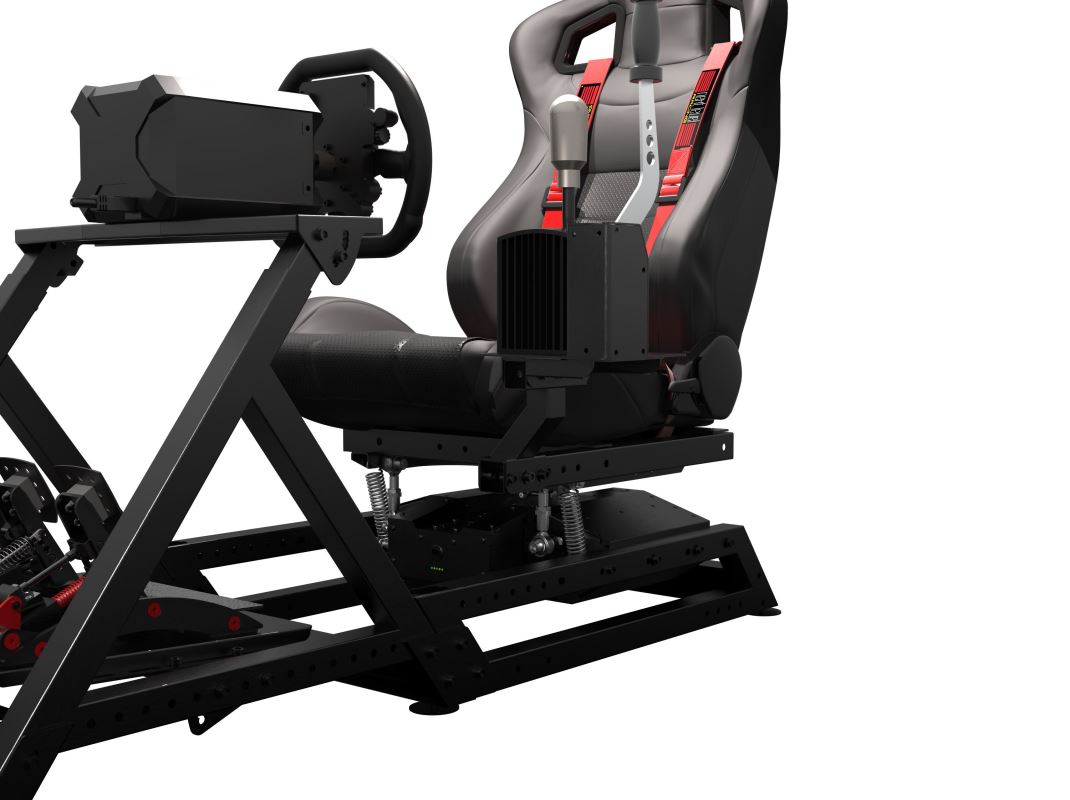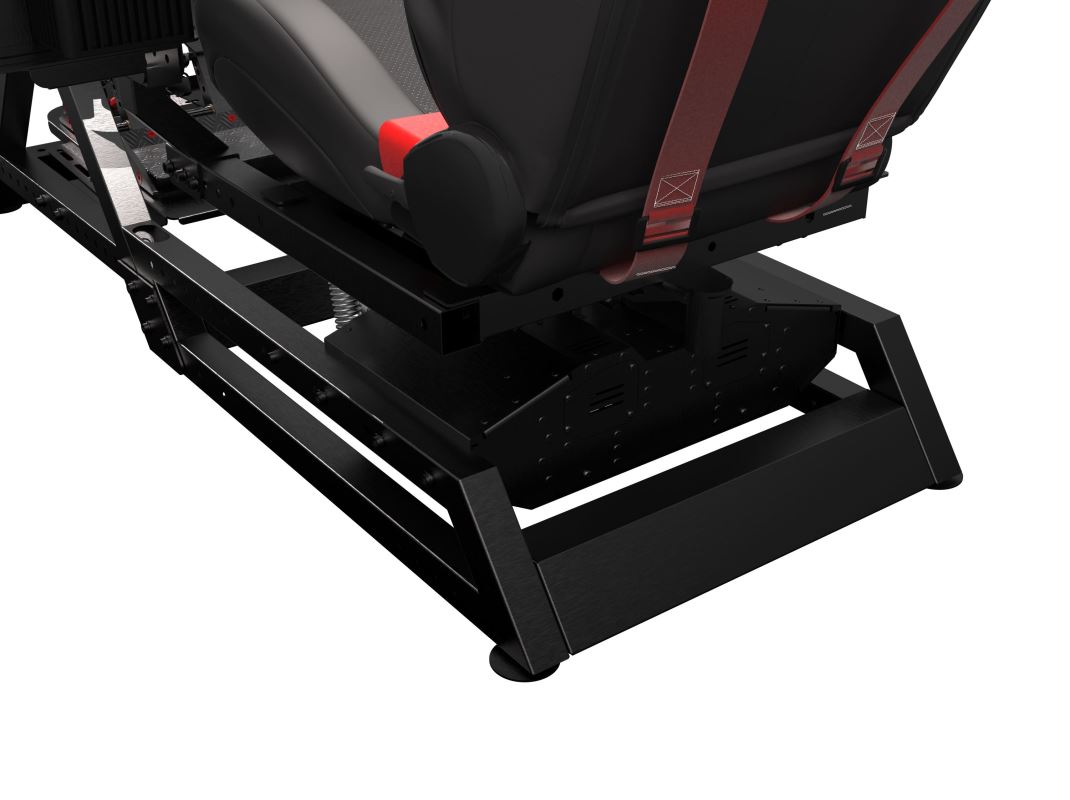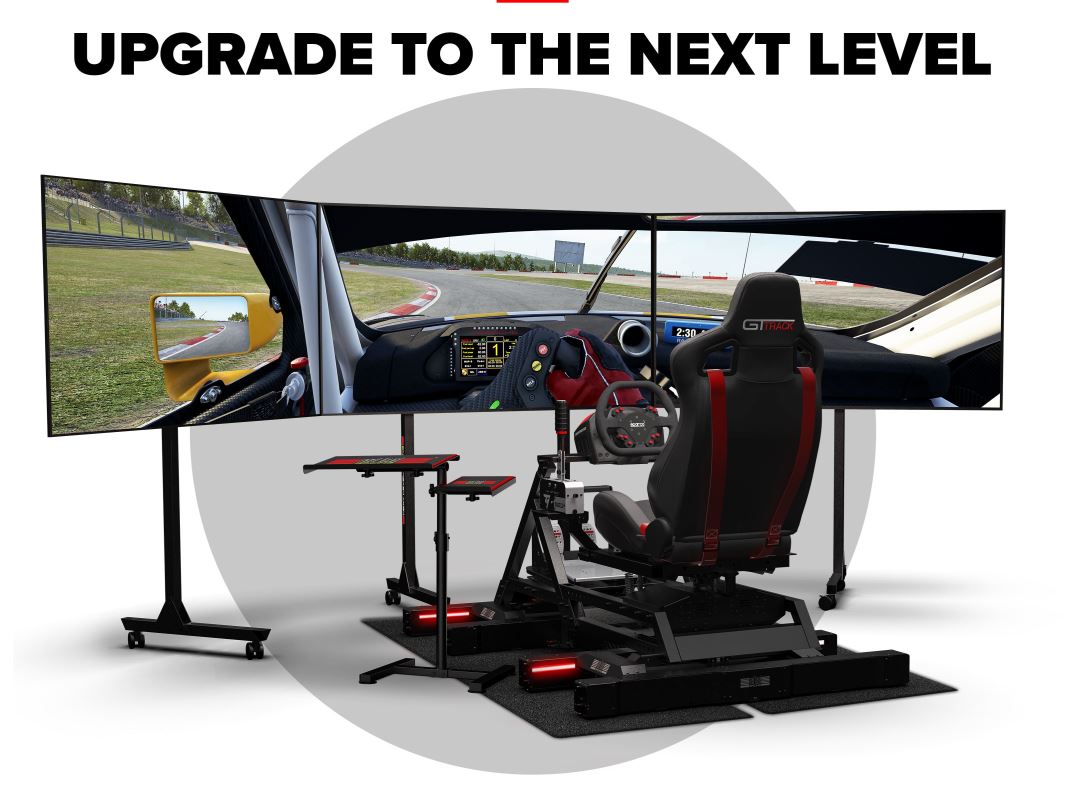 Your question has been sent to the sales department.

Best Regards
DISKUS, SPOL. s.r.o.
Recycling fees incl. in the price of the product:
0.00
OSA fees (SNC) without VAT:
0.00
Price including SNC without VAT:
0.00
Price including SNC and VAT:
0.00
VAT:
21 %