HOME
ABOUT US
FOR PARTNERS
SERVICES
CONTACTS
Quilo Aviance All Season Air Climatizer 4-in-1 light grey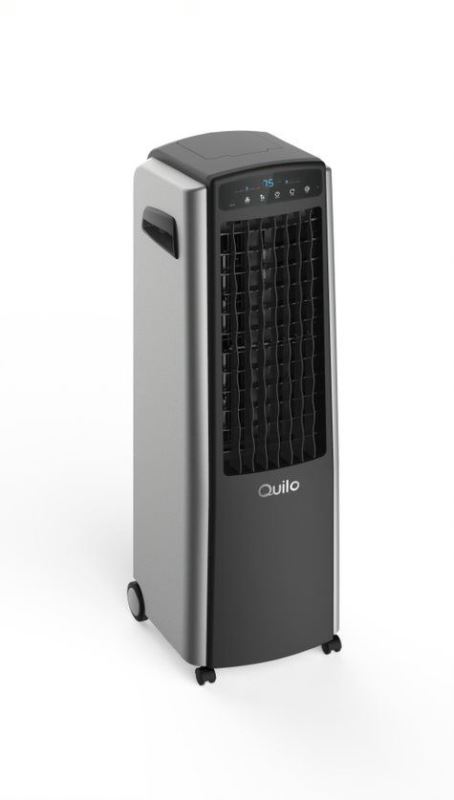 Quilo 3in1 Tower Fan with Evaporative Air Cooler and Humidifier
Availability:
usually in 14 days
BM0003 / QE2RIVKG
4895007941854
Not specified
24 months
Multi-utility / all-season air climatizer with 4 functions
1. Air purifier with UV,
2. Air cooler,
3. Humidifier,
4. Fan

Aviance
Model: QE2RIVKG
Introducing the World's First All Season Air Climatizer 4-in-1
Triple Stage Air Purifier
Humidifier
Evaporative Air Cooler
Tower Fan with UV-C light

INTRODUCTION
The Quilo Aviance 4-in-1 home comfort appliance for those who want to optimize their indoor space and enjoy
enhanced air quality in an easy manner. The unit works by being positioned into a space thanks to its standalone design
and will capture pollutants that could be lurking in the air thanks to the triple-stage 300 CADR system that utilizes True
HEPA along with activated carbon. The system also passes air by a UV-C light that will immediately destroy 99.9% of the
viruses, bacteria and pathogens that could be floating around.

ALL SEASON AIR CLIMATIZER
SPRING
· Reduce itchy eyes and sneezing
· Protect your sinuses from airborn dust from mold & mildew
· Stay cool on those warmer days
· UV-C sanitizing light works in all modes and provides an
added layer of purification
CARTRIDGE: True HEPA Filter MODE: Purify


PURIFY YOUR AIR FROM ALLERGENS, POLLUTANTS, MOLD AND BACTERIA

KEY FEATURES
Patented Interchangeable Cartridges
Integrated sensors automatically activate each mode when filter cartridges for air purification, cooling or humidification are clipped in.

Year-Round Comfort
Air purification to reduce indoor pollution & allergens in any season, effective air cooling & ventilation during the summer and humidification during the dry winters.

Automated Comfort
Smart sensors detect and adjust temperature, air quality and humidity
automatically.

Triple-Stage Air Purification
300 CADR purification with TRUE HEPA filter, activated carbon filter and UV light sanitization to keep air clean.

UV Light with Photocatalyst
Helps kill up to 99.9% of airborne bacteria and viruses. Effective air purification that can be used with all modes.

Ice Compartment
Enhances the refreshingly cool breeze in evaporative cooling mode.

MORE FEATURES
Water Tank with Hair & Dust Filter
Convenient Feather-Touch Control Panel
3 Fan Speeds with Natural Mode and Sleep Modes
Remote Control
90° Automatic Air Distribution
Breathable Cartridge Sleeves for Easy Filter Storage
8 Hr Energy Saving Timer
Low Water Alert for Easy Maintenance
Suitable for rooms up to 28m2

PRODUCT SPECIFICATION
SPECIFICATIONS:
Dimensions weight(DWH): 338x355x1026 mm / 11,6 kg

AIR PURIFIER:
3 Air Purification Stages:
Interchangeable TRUE HEPA Filter
Activated Carbon Filter
UV Sanitizing Light
Clean Air Delivery Rate: 300 CMH

HUMIDIFIER:
Water Tank Size: 20 L
Humidification Capacity: 300 ml/hr Interchangeable Humidifier Filter

EVAPORATIVE COOLER:
Airflow: 800 m3/hr
Air Velocity: 8 m/s
Air Throw: 6.4 m
Cooling Efficiency: 50% Interchangeable Anti-bacterial Honeycomb Filter

TOWER FAN:
Airflow: 990 m3/hr
Air Velocity: 8 m/s
Air Throw: 6.4 m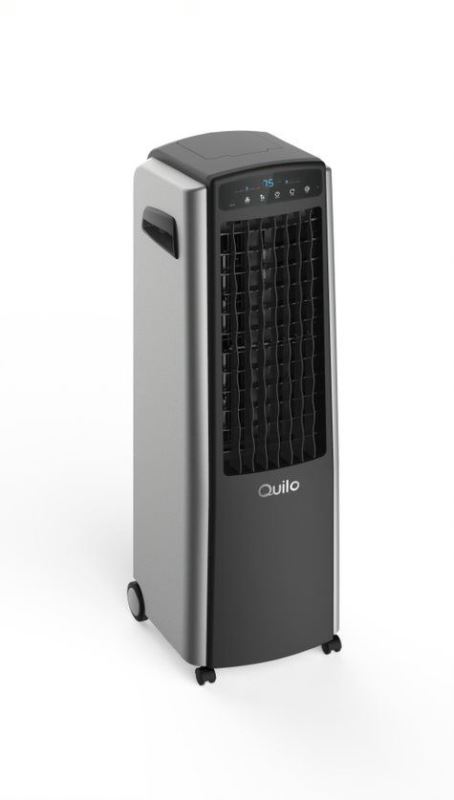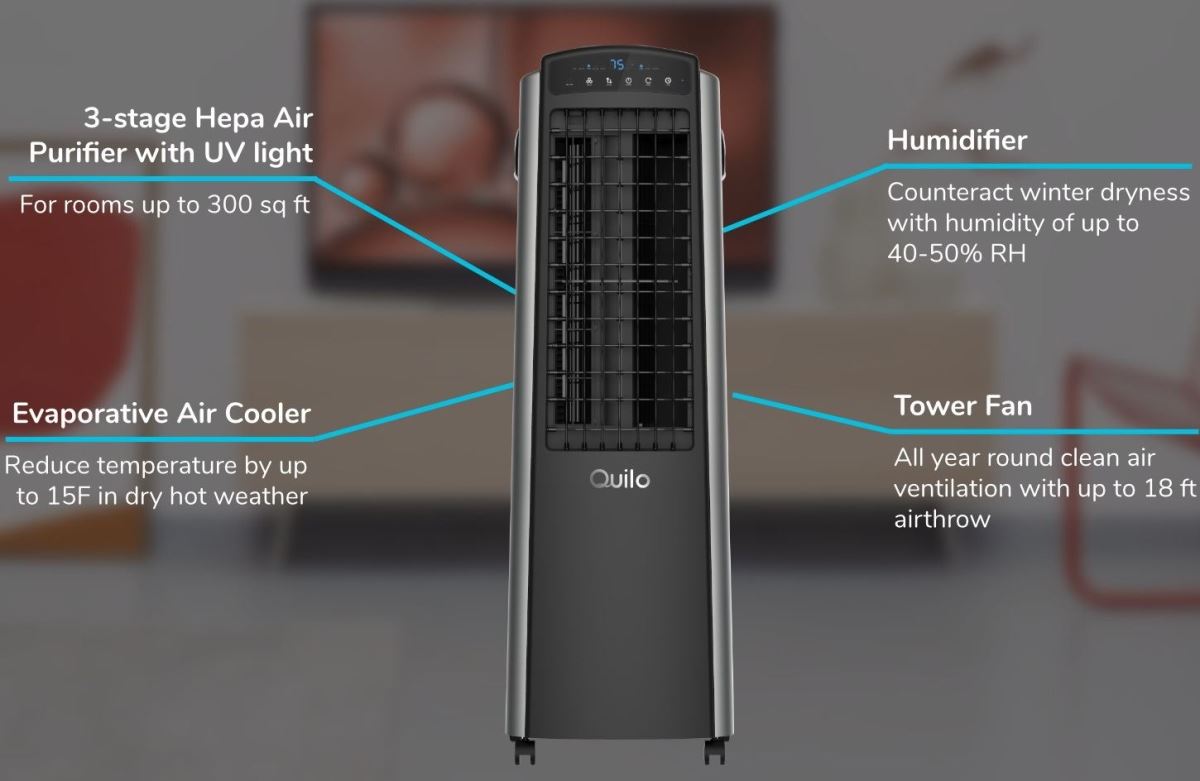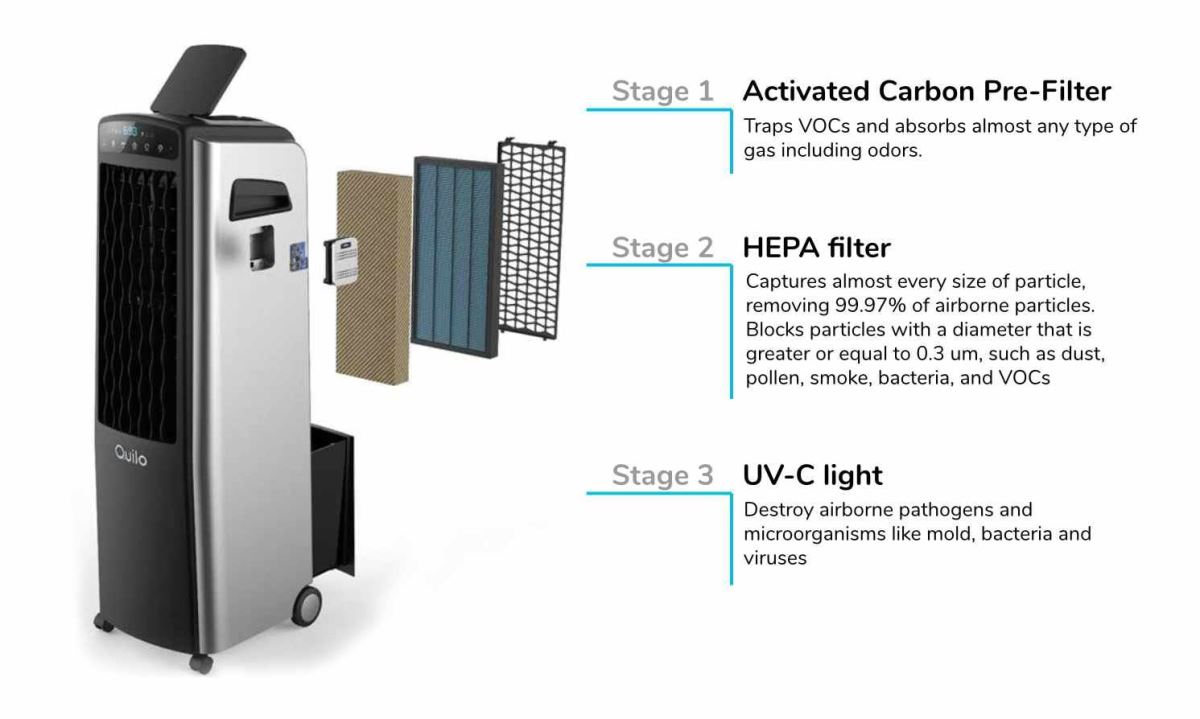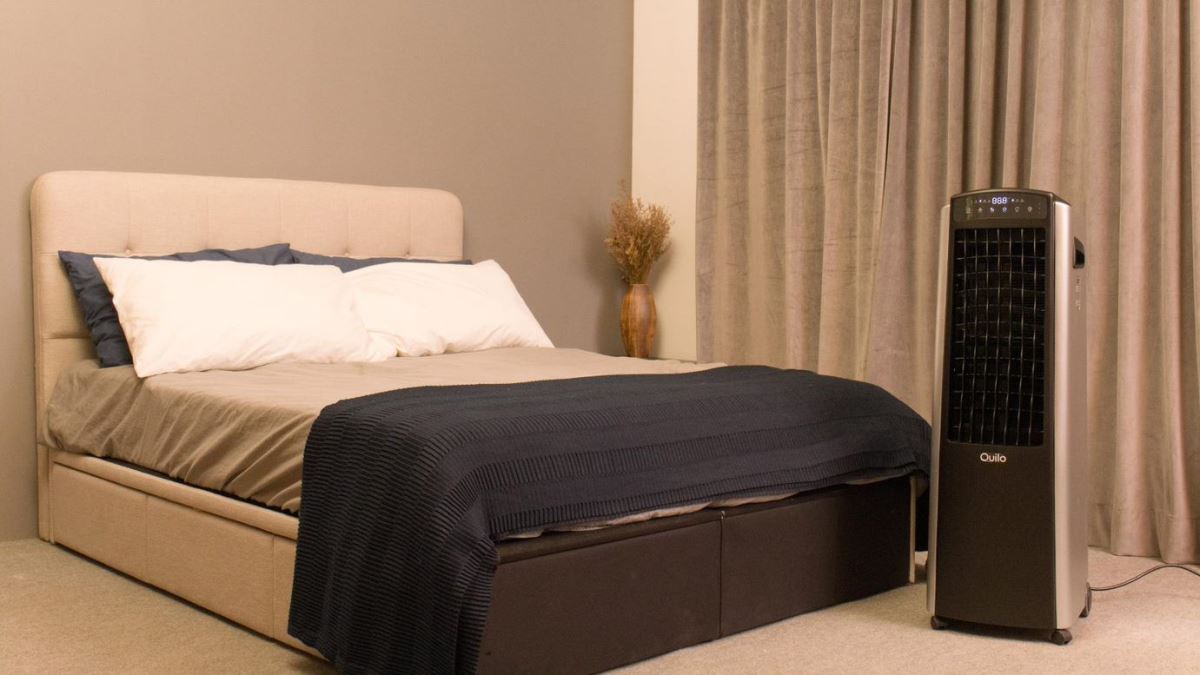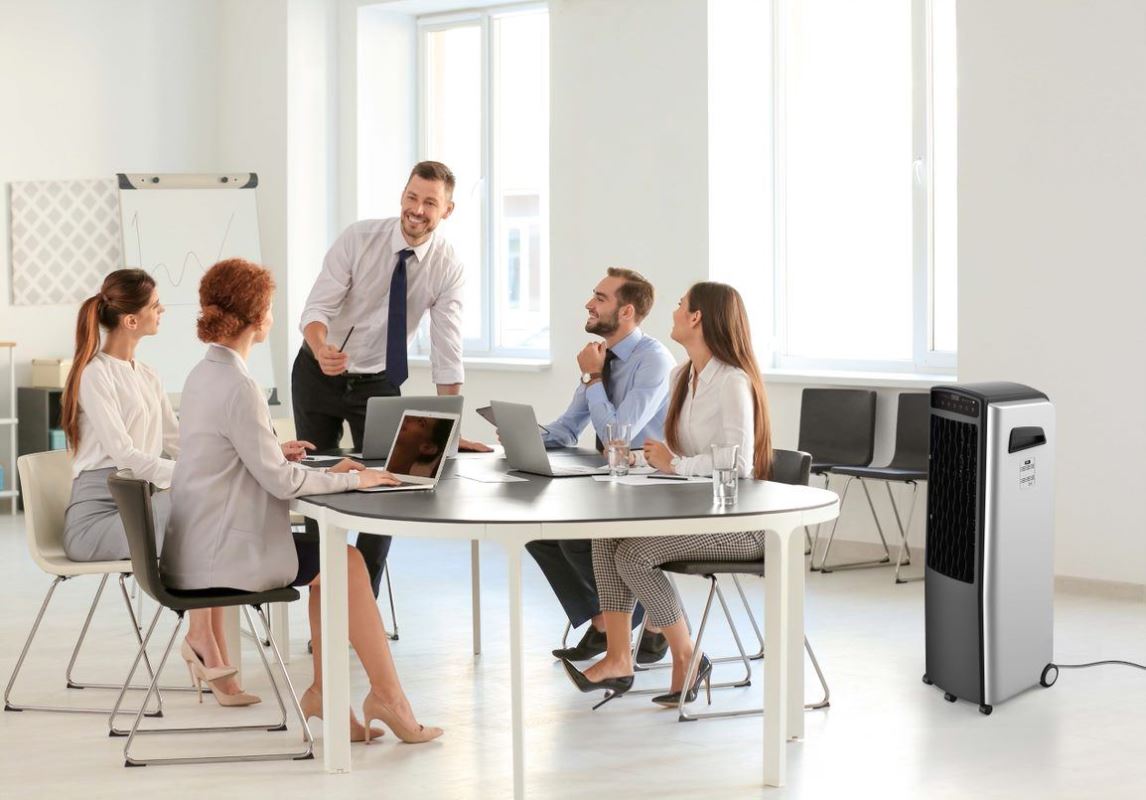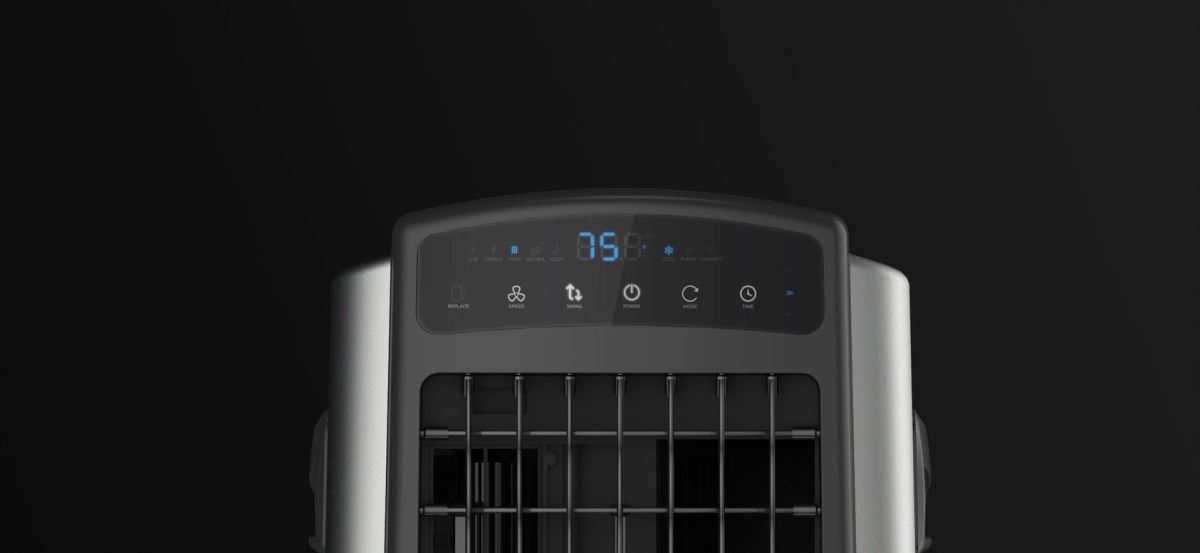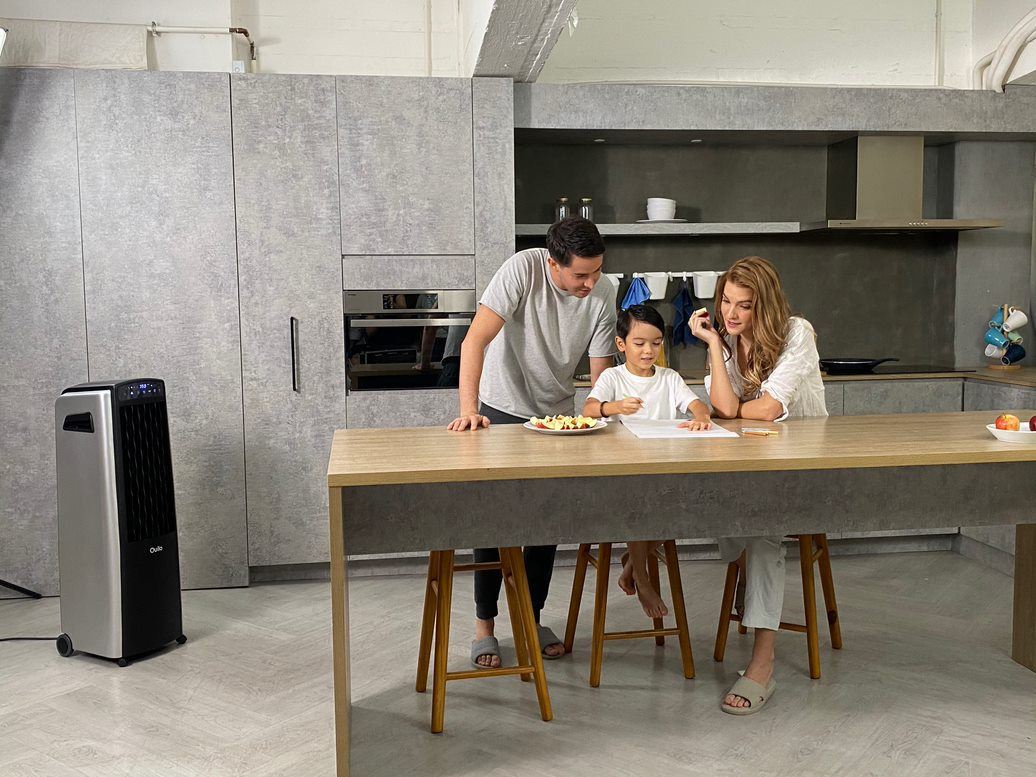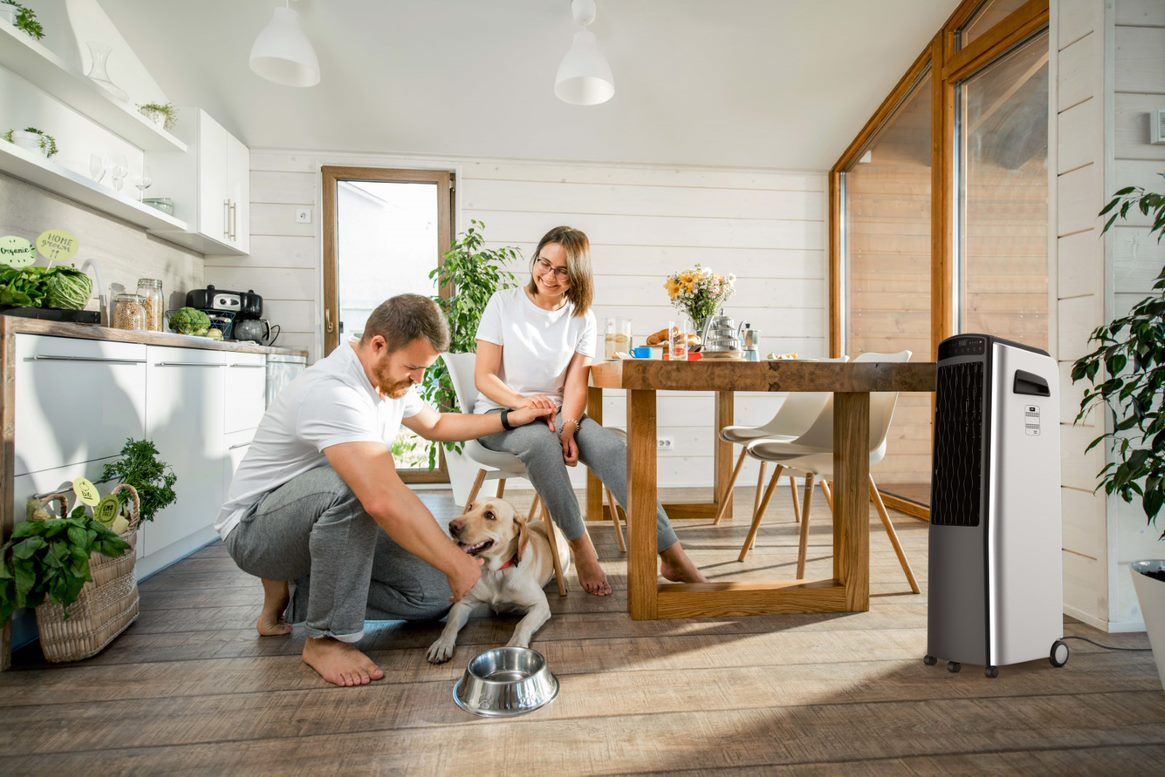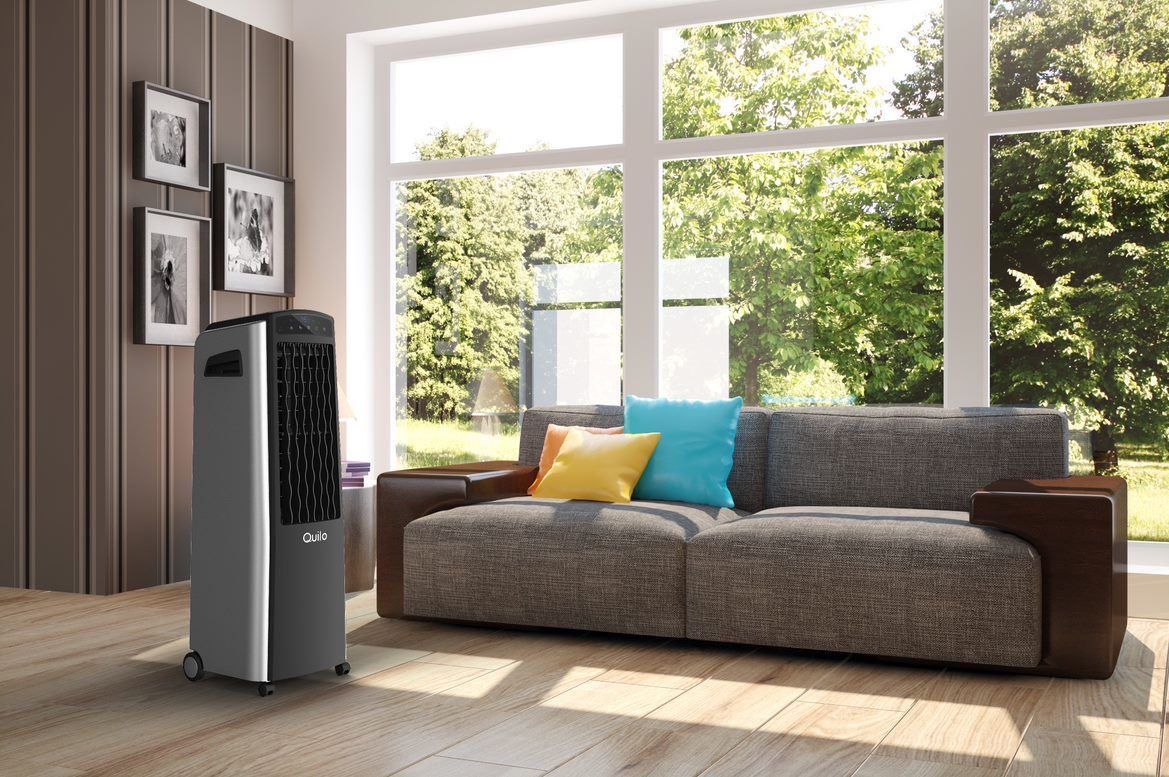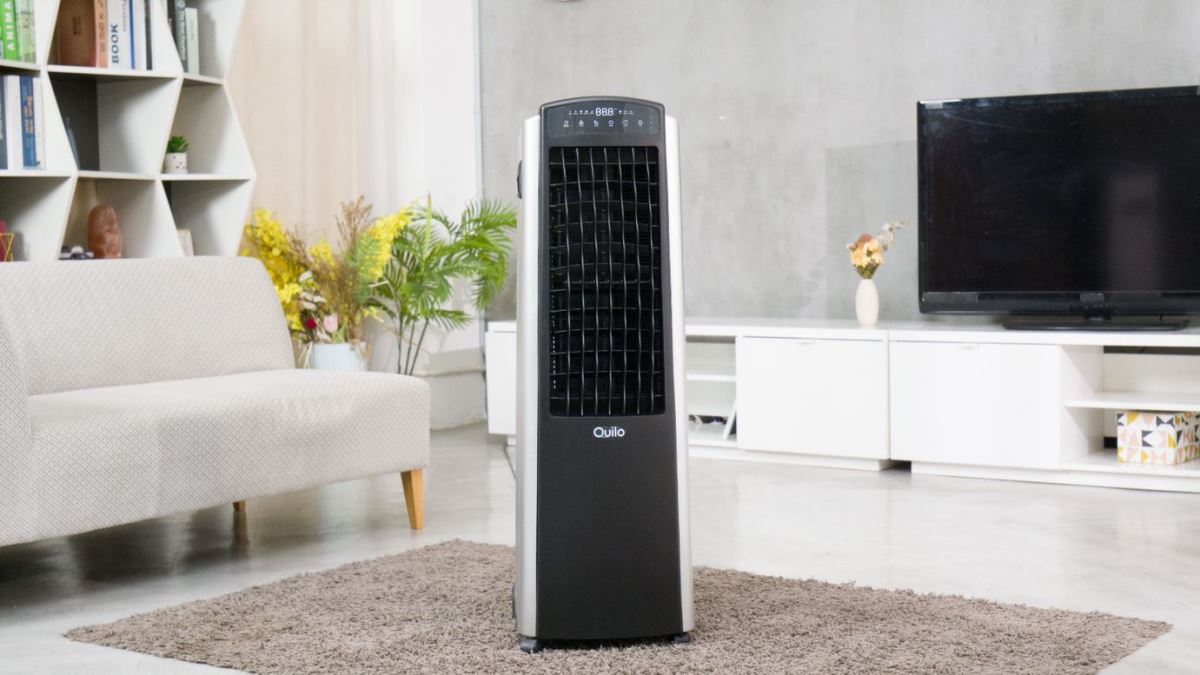 Your question has been sent to the sales department.

Best Regards
DISKUS, SPOL. s.r.o.
Recycling fees incl. in the price of the product:
8.00
OSA fees (SNC) without VAT:
0.00
Price including SNC without VAT:
0.00
Price including SNC and VAT:
0.00
VAT:
21 %