HOME
ABOUT US
FOR PARTNERS
SERVICES
CONTACTS
Shokz OpenRun Mini, Black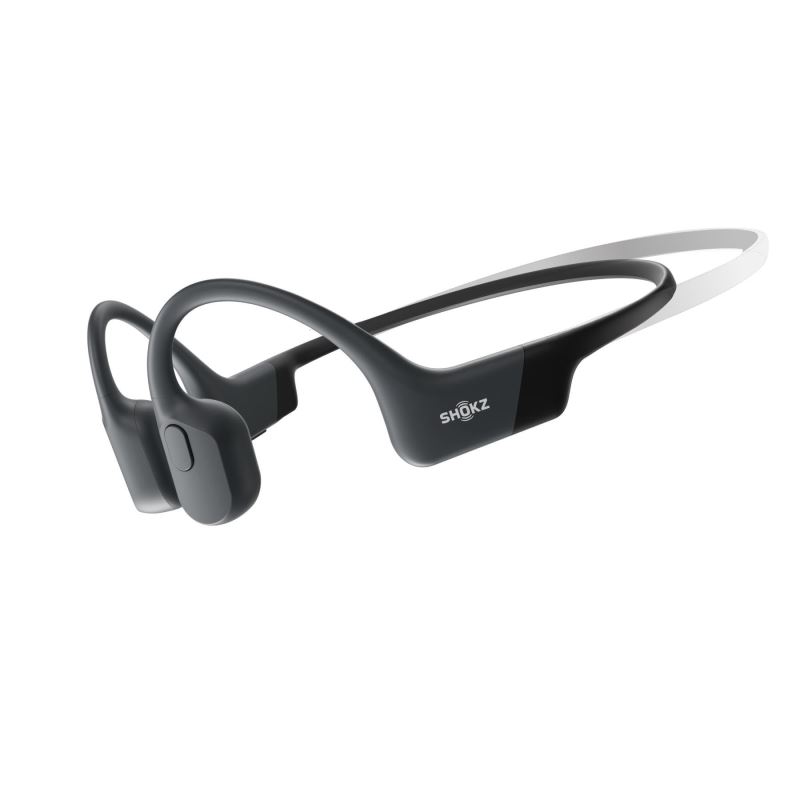 Shokz OpenRun Mini - Big performance in a smaller size. OpenRun Mini features a comfortable 0.83-inch (2,11cm) shorter band than our Standard size.
AS0103 / S803MBK
0850033806236
Not specified
24 months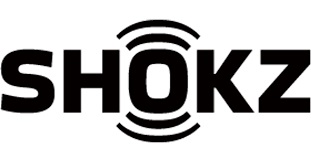 Shokz OpenRun Mini - Big performance in a smaller size. OpenRun Mini features a comfortable 0.83-inch (2,11cm) shorter band than our Standard size.


Forget everything you thought bone conduction technology was because we just reinvented the wheel with OpenRun Mini.
Pushing the boundaries with open-ear listening, we've implemented brand new PremiumPitch 2.0+ and angled the transducers to ensure optimal placement on the cheekbones, allowing for more dynamic bass, higher volume and less vibration.
Designed to empower users to redefine their possible, OpenRun Mini harmonizes portability, usability, durability, safety, and enhanced sound quality.
8th Generation Bone Conduction Technology
IP67 Waterproof (Not for swimming)
Lightweight + ComfortableLightweight + Comfortable
8-Hour Battery Life + Quick Charge
BONE CONDUCTION LEAP OF FAITH
The exceptional audio quality is unimaginable with the
current bone conduction technology in the market.
MORE BASS LESS VIBRATION
Openrun vibration is 30 degree tilted against face, this allows more bass dynamic range and less vibration feelings.
EXCELLENT MID TO HIGH FREQUENCY RESPONSE
The vibration in human voice range and a little higher is purer with smooth frequency response curve that OpenRun is comparable or even excels traditional earbuds
50% LEAKAGE REDUCTION
OpnRun removed the LeakSlayer holes on the Air and made the headphone water proof and aesthetically pleasing. It also reduced the leakage by 50% compared to Air.
RELIABLE CONNECTIVITY, SAFE CHARGING AND EASY UPKEEP
Bluetooth 5.1
Reliable connectivity up to 33 ft (10m)
PremiumPitch 2.0+™
Powerful bass and higher volume
Moisture detection alert
Safe charging and easy upkeep
Moisture detection alert
30% SMALLER AND 13% LIGHTER
Powered PremiumPitch 2.0+, OpenRun is smaller and more powerful.
IP67 WATERPROOF
Submersible up to 1 meter deep for 0.5 hours.
Completely sweat proof with sweat alarm when charging the
headphone.

FEATURES

More Bass - Less Vibration
Waterproof - IP67 rated
Smaller Transducer-Bigger Sound
Open-Ear Design - Ensures awareness
50% Less - Sound Leakage
Moisture Detecting Alert - Protects battery when charging
8 Hours of Music & Calls - Reliable battery life
Quick Charge
Open-Ear Design


8-HOUR BATTERY LIFE, QUICK CHARGE
With 8 hours of battery life and easy commands such as play, skip, pause, and back-a-track, you can enjoy music, calls, audiobooks, and podcasts all day long.
OpenRun also features a 10-minute Quick Charge for up to 1.5 hours of battery life.*
*
Note: This data is gathered at the Shokz laboratory and is tested by playing ACC encoded audio at 75% volume on iOS14 mobile devices. The actual battery life will be affected by the type of audio, volume, temperature of your environment, and output of the USB port used to charge your headphones.
TECHNICAL SPECIFICATIONS:
Speaker type: Bone conduction transducer
Frequency response: 20Hz~20KHz
Sensitivity: 105 ± 3dB
Microphone: -38dB ± 3dB
Bluetooth® version: Bluetooth® v5.1
Compatible profiles: A2DP, AVRCP, HSP, HFP
Charge voltage: 5.0V±5%
Speaker impedance: 8.5ohm±20%
Frequency band: 2400-2483.5MHz
Wireless range: 33 ft (10m)
Battery: Li-Polymer battery 160 mAh
Continuous play: Up to 8 hours
Stand by time: Up to 10 days
Charge time: 1,5 h
Weight: 26g
Maximum RF output power 3dBm
Sweat/Water Resistance: IP67 Waterproof
Generation: The 8th gen. of Bone Conduction
Sound Quality: PremiumPitch 2.0+™ technology
Bluetooth: Bluetooth® v5.1
Charge Magnetic Induction: Magnetic Induction
Titanium Band: Wraparound Titanium Frame W
Microphone: Wraparound Titanium Frame
WHAT´S IN THE BOX
OpenRun Headphones
Carrying Bag
Magnetic Charging Cable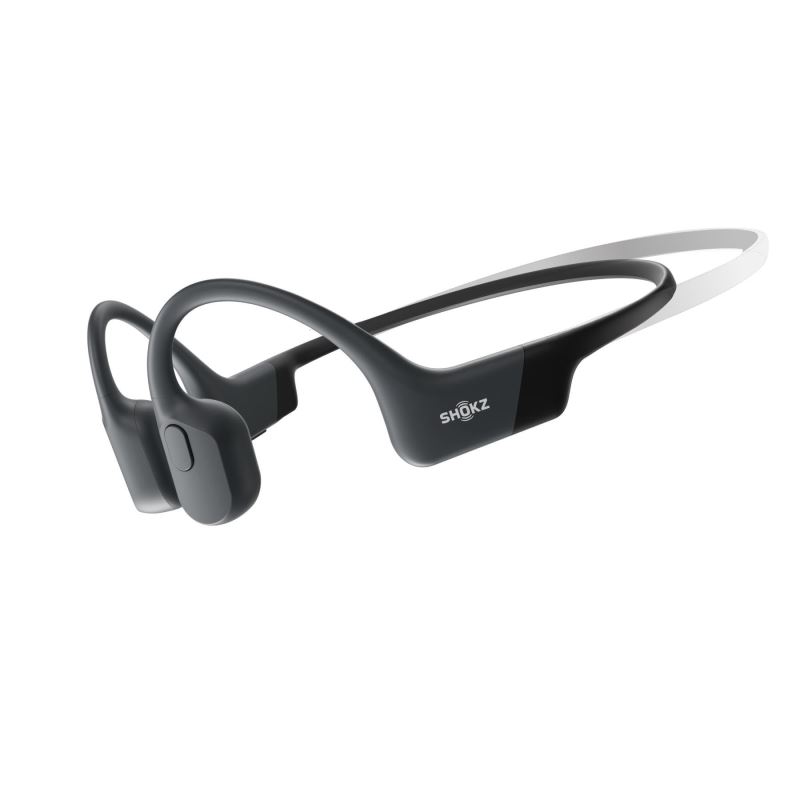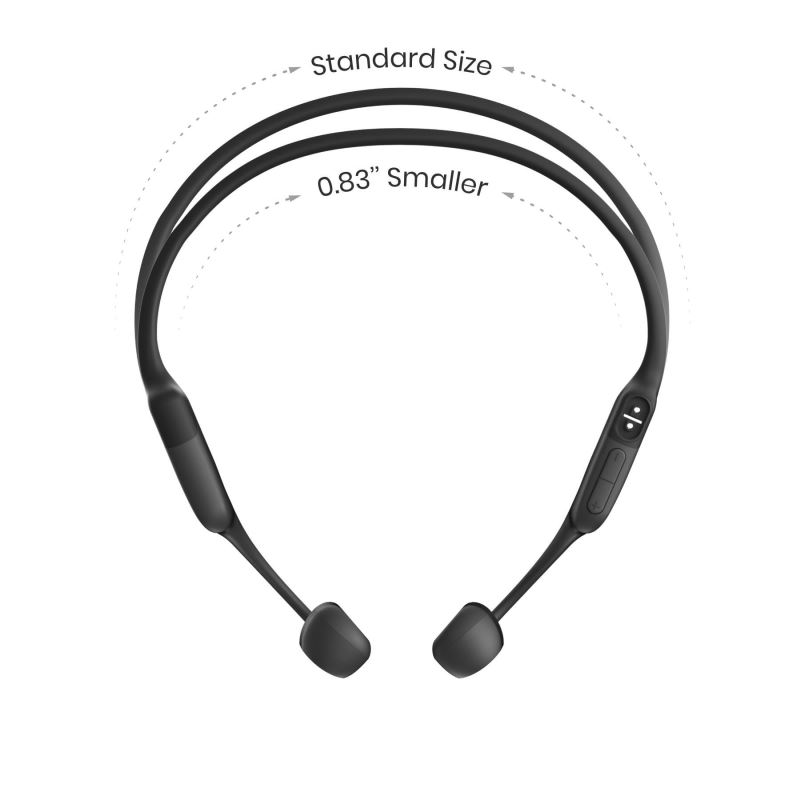 Your question has been sent to the sales department.

Best Regards
DISKUS, SPOL. s.r.o.
Recycling fees incl. in the price of the product:
3.00
OSA fees (SNC) without VAT:
0.00
Price including SNC without VAT:
0.00
Price including SNC and VAT:
0.00
VAT:
21 %