HOME
ABOUT US
FOR PARTNERS
SERVICES
CONTACTS
Tellur WiFi Smart Aroma Diffuser, 300ml, LED, Dark brown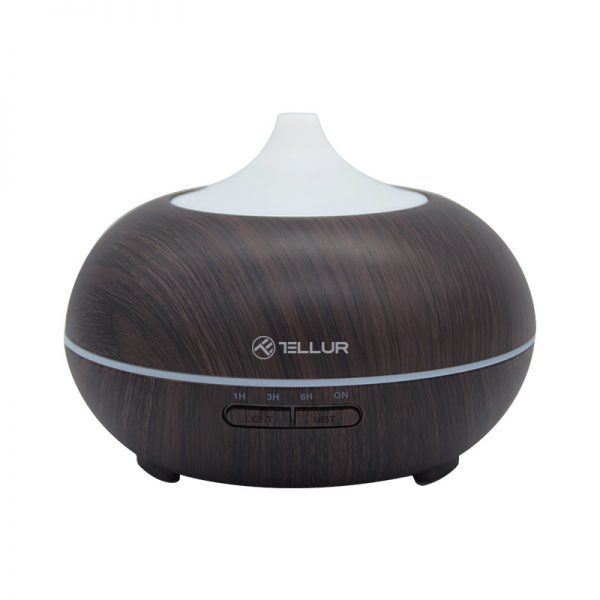 Tellur WiFi Smart Aroma Diffuser, 300ml, LED,
TR0040 / TLL331261
5949120003353
24 months
WiFi Smart Aroma Diffuser, 300ml, LED, Dark Brown
Flavor up your home with a gadget that will help you ease your mind and enjoy your free time even more.

The smart aroma diffuser uses ultrasonic waves to create a flavored mist that will aromatize your home.
Just fill it with clean water, mix in your favorite aromatherapy essential oils (not included) and let the aroma diffuser do its magic.

Built to be integrated in your smart home ecosystem, the WiFi aroma diffuser comes with smart features that will ease not only your mind, but also your life.
The aroma diffuser can be controlled remotely via Tellur Smart app and voice activated through Amazon Alexa or Google Assistant.
You can customize the diffuser's vapor level, schedule its running times or set scenarios in Tellur Smart app so the diffuser starts running, for example, when the lights in your living room are powered on.
The built-in protection function automatically shuts down the aroma diffuser when the water is running low.
The aroma diffuser also sets the mood with its RGB LED lighting and you can easily choose and set your favorite color from Tellur Smart app.

Customization, remote and voice control available through Tellur Smart app.
Mood LED lighting.
Ultrasonic mechanism.
Easy to install and use.
Created for aromatherapy with essential oils (not included).

Voltage: AC100-240V / DC24V 650ma
Capacity: 300ml
Max power: 14W
Ultrasonic frequency: 2.4MHz
Operation time: 6-10 hours
Vapor power: 40-50ml/h
Vapor level: Light or powerful
Timer: 1h/3h/6h/ON
Lighting: RGB LED
Low water protection
Auto shutdown
Wireless frequency: 2.4GHz
WiFi standard: IEEE 802.11b/g/n
Security: WPA-PSK/ WPA2-PSK /WPA/WPA2/WEP/WPS2/WAPI
Encryption type: WEP/TKIP/AES
Compatibility: Devices with Android 4.1 / iOS 8 or higher

Package includes
WiFi Smart Aroma Diffuser
AC/DC Adapter
User Manual

Essential oils: Not included
Product dimensions: D169mm x H121mm / 450g
Package dimensions: 170 x 130 x 170mm / 590g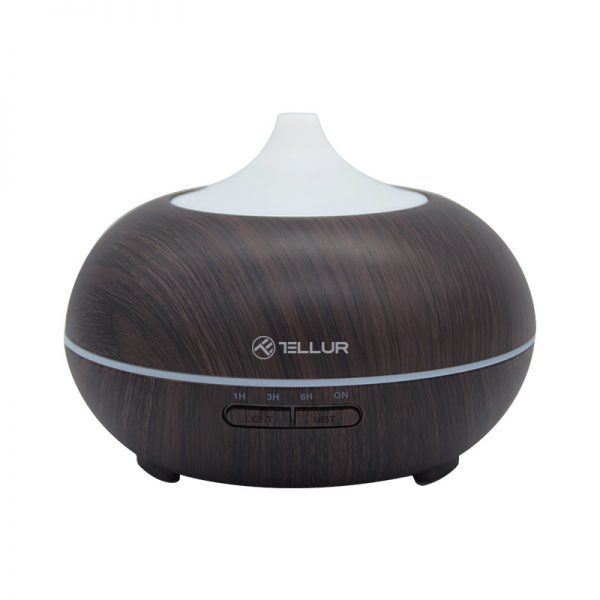 Your question has been sent to the sales department.

Best Regards
DISKUS, SPOL. s.r.o.
Recycling fees incl. in the price of the product:
1.00
OSA fees (SNC) without VAT:
0.00
Price including SNC without VAT:
0.00
Price including SNC and VAT:
0.00
VAT:
21 %