HOME
ABOUT US
FOR PARTNERS
SERVICES
CONTACTS
Thrustmaster Shifter TH8A Shifter Add-On for PC, PS5, PS4 and Xbox One, series X (4060059)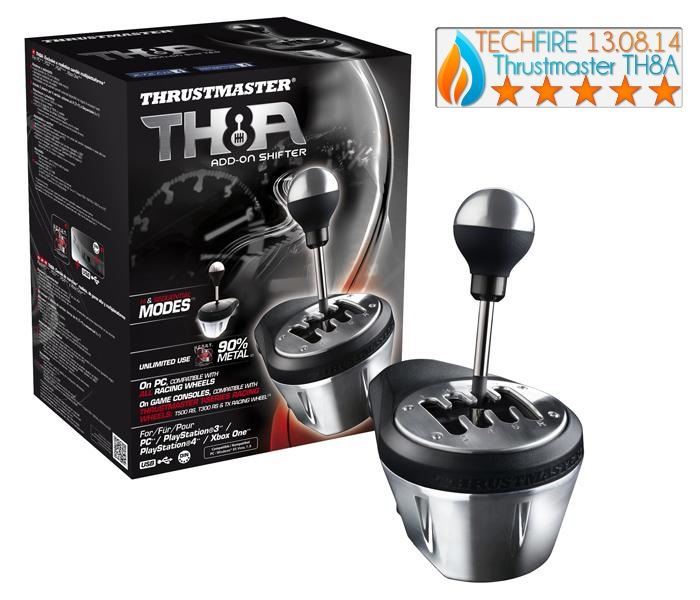 Thrustmaster Shifter TH8A Shifter Add-On for PC, PS5, PS4 and Xbox One, series X (4060059)
TH0103 / 4060059
3362934001209
Not specified
24 months

Thrustmaster Shifter TH8A (13cm tall) Shifter Add-On for PC, PS5, PS4 and Xbox One, series X (4060059)



Game Controller - gearbox shifter, two modes (classic manual 7+1, sequential automatic), detachable and changeable knob, realistic metal design, for PC/PS3/PS4/XBOX ONE/XBOX SERIES









REALISM AND AUTHENTICITY:
13 cm tall gear stick with knob
Realistic gear-shifting feel
Detachable knob
Compatible with real universal knobs
(available in car tuning shops)
2 shift-plates included: "H"-pattern (7+1) and Sequential (+/-)
STURDINESS AND PRECISION:
100% metal internal mechanism
100% metal gear stick
100% metal clamping system
H.E.A.R.T HallEffect AccuRate Technology™
Precision that won't decrease over time (contactless magnetic sensor)
No tact switch and no potentiometer (for unlimited product lifespan)
ADAPTABILITY AND COMFORT:
Upgradable firmware, and internal memory with adjustable
gear-shift travel to suit your driving style
(software available for download on PC)
Adjustable resistance when shifting gears
Shift-plate position and rotation adjustable by 360°
Clamping system position and rotation adjustable by 360°
Optimized clamping for any support surface
Tables or shelves from 1 to 55 mm in thickness Cockpits (built-in screw threads + removable clamping system)
VERSATILITY:
Unique design* allowing for 2 different driving styles
"H"-pattern (7+1)
Sequential (+/-)
USB and/or DIN connectivity
On PC: works with all racing wheels on the market
On  PS4/PS5: works with the T500RS, Ferrari F1
Wheel Integral T500, T300RS and T300 Ferrari GTE racing wheels
On Xbox One, Xbox Series X : works with the TX Racing Wheel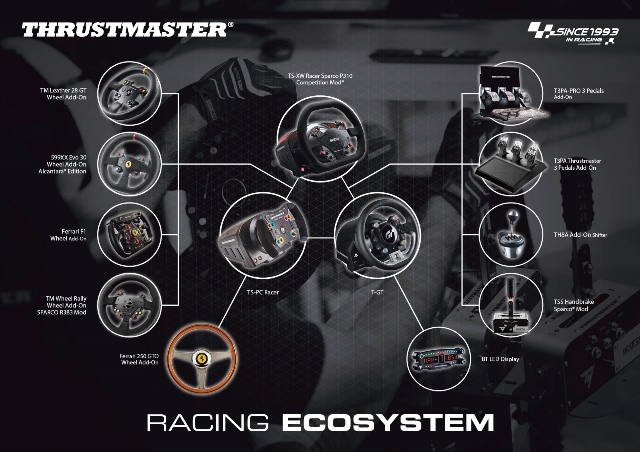 SPECIFICATION
Platform PC, Xbox Series X|S, PS4, Xbox One, PS3
Connection type Cable
Cocpit setup: 
https://ts.thrustmaster.com/download/accessories/manuals/th8/th8%20rs_cockpit%20setup.pdf

DIMENSIONS AND WEIGHT
(Width/Height/Depth) 25 x 32 x 16 cm / 2 Kg
PACKAGING CONTENTS:
TH8A gearbox
2 sliding caps ("H"-pattern [7+1] and sequential [+/-])
USB and DIN cables
user manual
warranty information.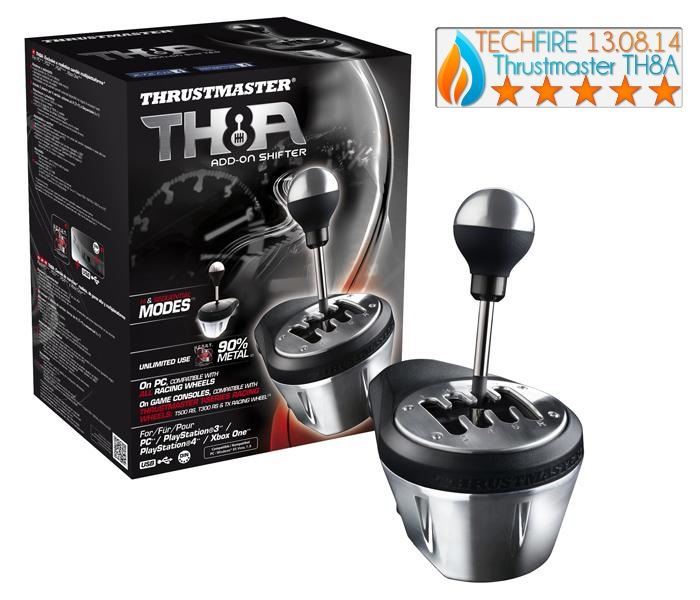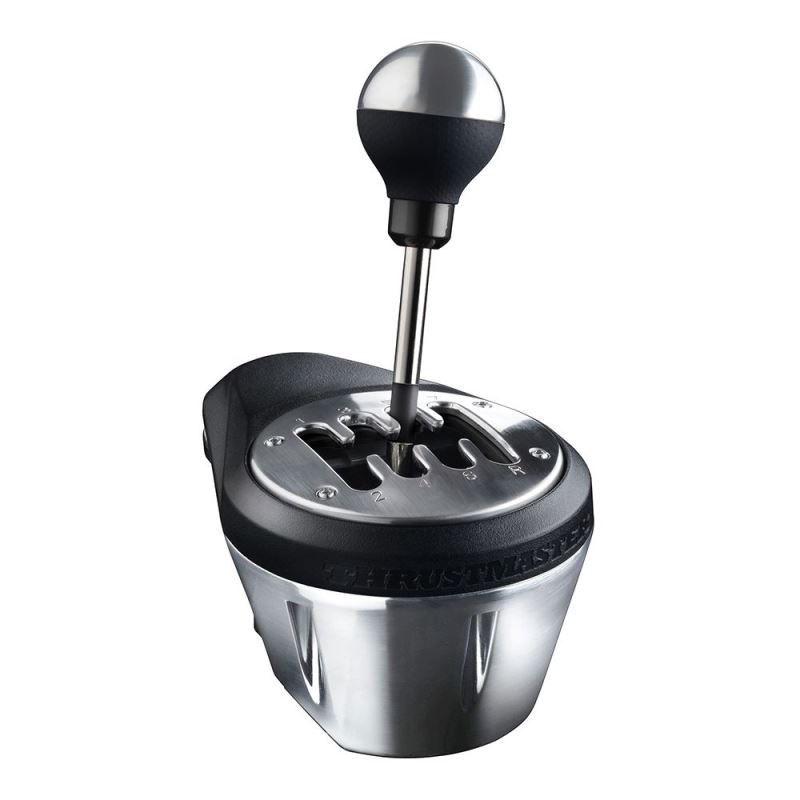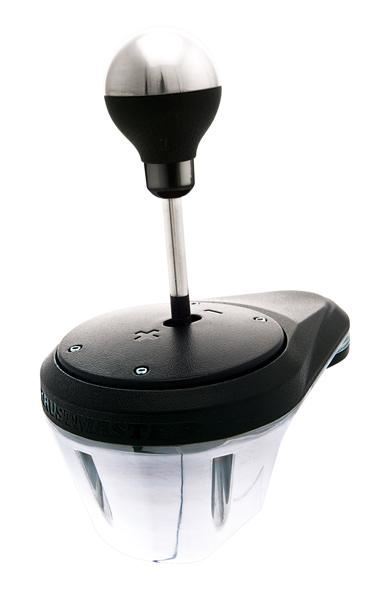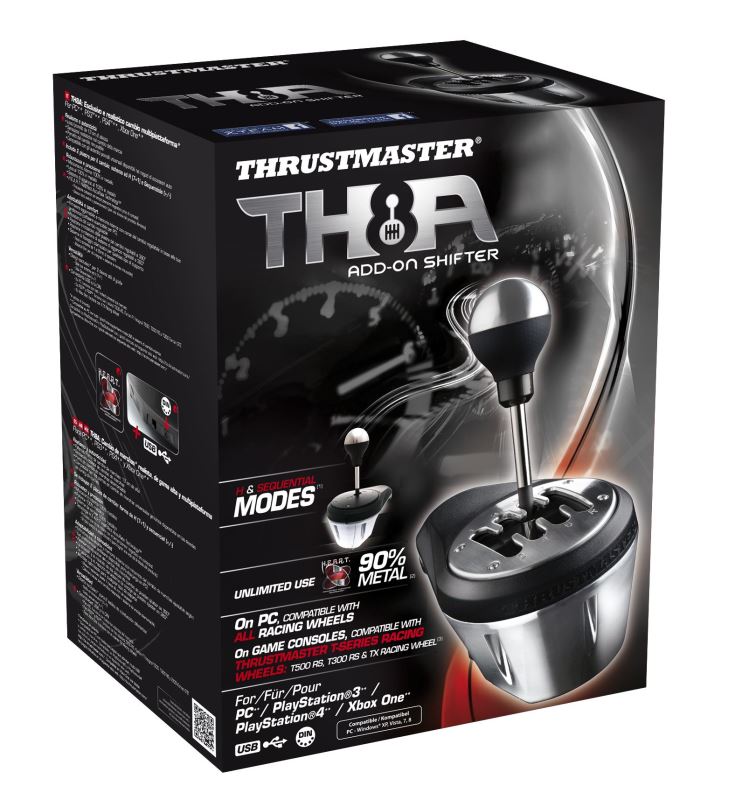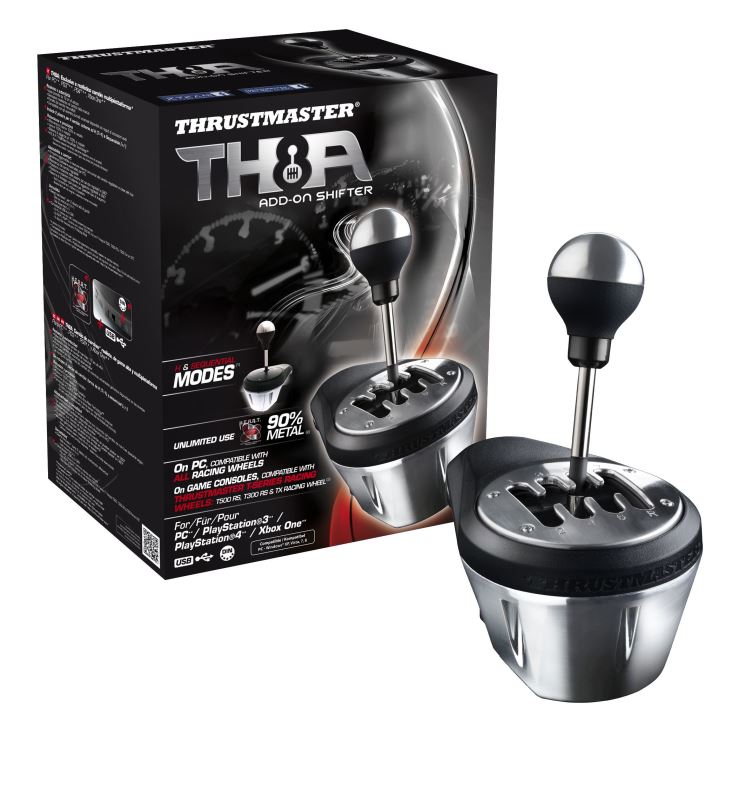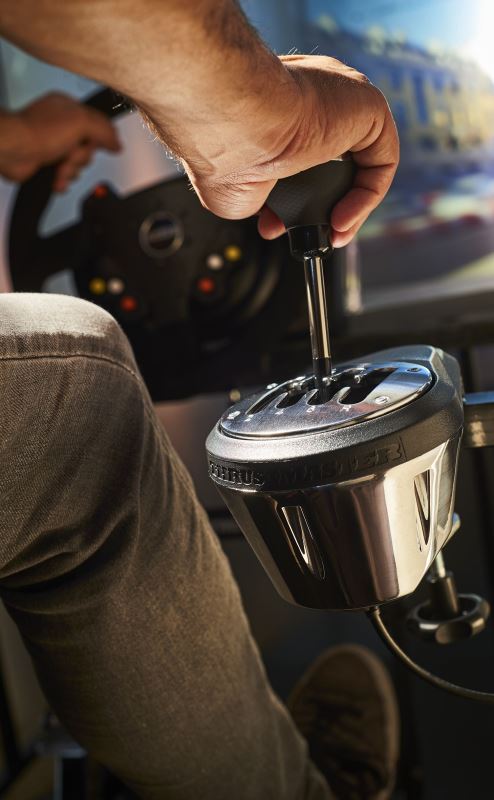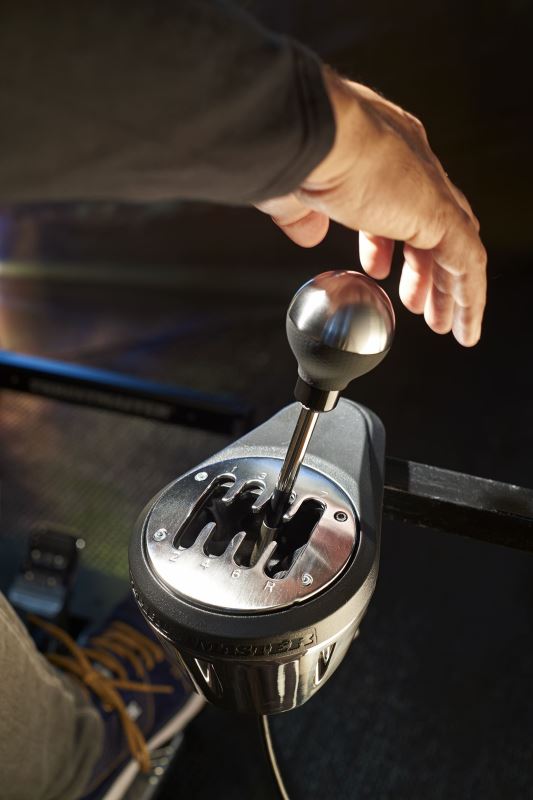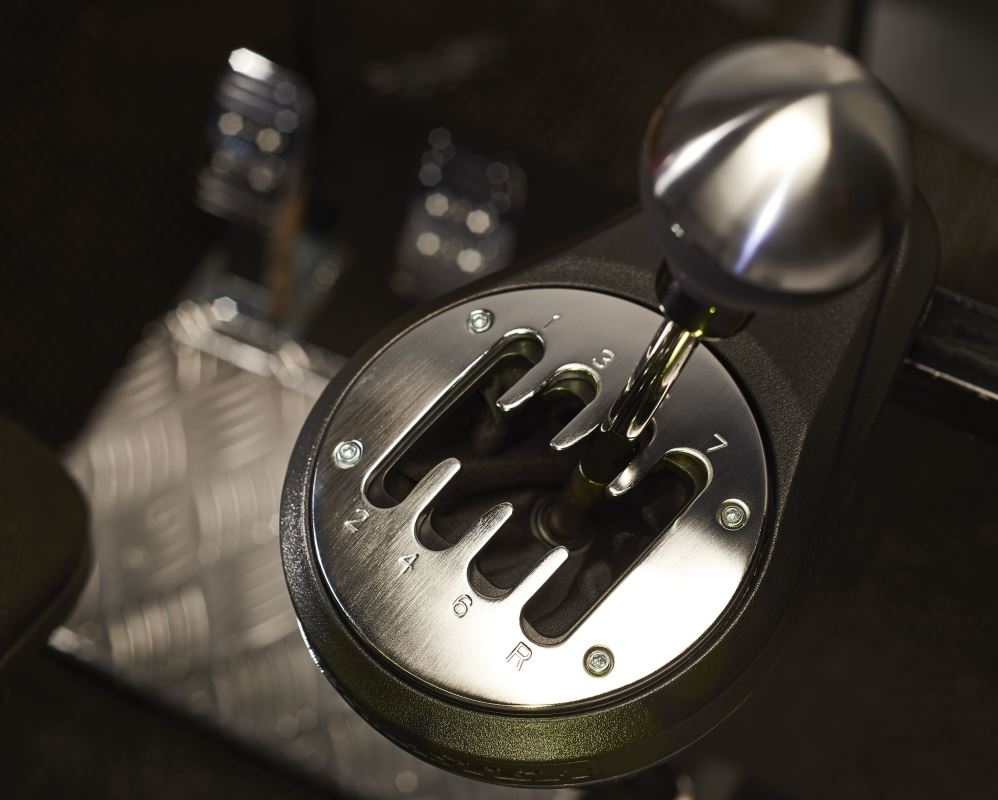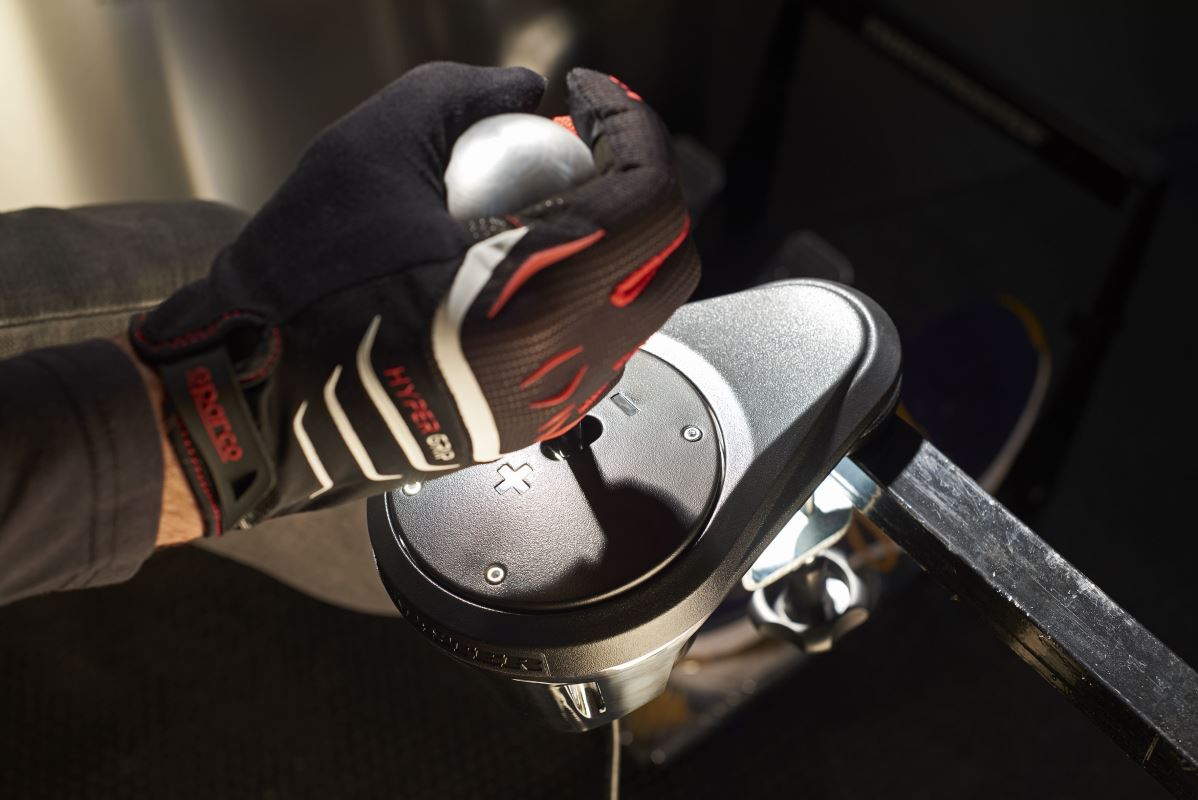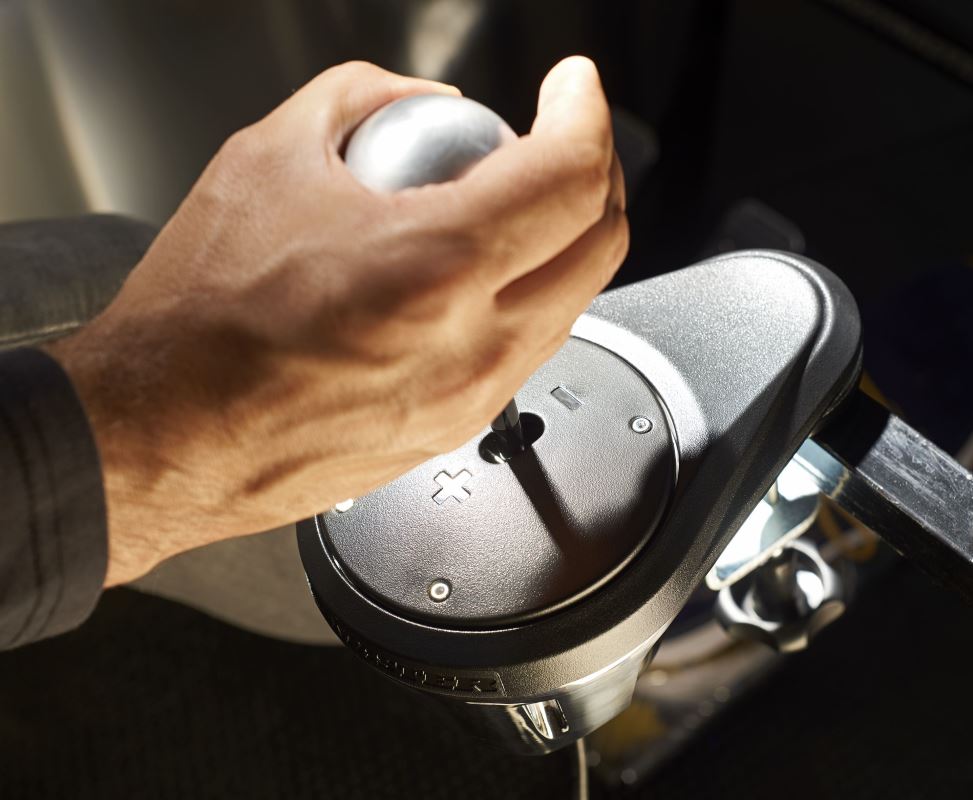 Your question has been sent to the sales department.

Best Regards
DISKUS, SPOL. s.r.o.
Recycling fees incl. in the price of the product:
2.00
OSA fees (SNC) without VAT:
0.00
Price including SNC without VAT:
0.00
Price including SNC and VAT:
0.00
VAT:
21 %