HOME
ABOUT US
FOR PARTNERS
SERVICES
CONTACTS
Thrustmaster T248 XBOX/PC EU VERSION (4430182)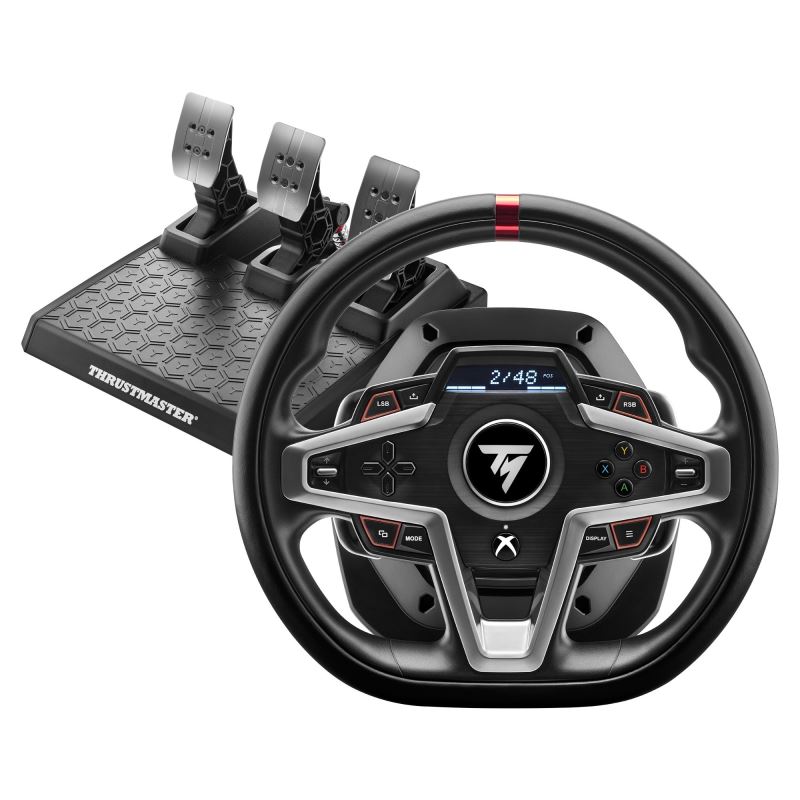 Thrustmaster T248 XBOX EU VERSION


TH0278 / 4460182
3362934402754
Not specified
24 months
Thrustmaster T248, Racing Wheel and Magnetic Pedals, Xbox Series X|S, Xbox One, PC, HYBRID DRIVE, Magnetic Paddle Shifters, Dynamic Force Feedback, Screen with Racing Information
Premium design with leather wrapping on the outer-facing portion of the wheel
Versatile wheel shape, well-suited to all racing game styles
Up to 25 action buttons including 2 dual-position encoders on PC
Interactive race dashboard with a selection of more than 20 different displays on the wheel's screen
Dynamic Force Feedback: on-the-fly Force Feedback level adjustment (3 preset modes included) via the screen, compatible with all games
Magnetic paddle shifters (patented H.E.A.R.T technology) for instant responsiveness, and a super-clear gear shifting feel
Magnetic pedal set (patented H.E.A.R.T technology) for incredible 12-bit resolution precision that won't decrease over time
4 distinct pressure modes on the central pedal for optimized braking according to the configuration and gaming setup (desk, cockpit, stand, etc.)
Next-generation HYBRID DRIVE system delivering 70% more power than other Thrustmaster hybrid racing wheels (TMX series)
Officially licensed for Xbox; compatible with Xbox Series X|S, Xbox One and PC
About the product:
T248 features a new optimized HYBRID DRIVE system with a mixed belt and gear mechanism for powerful, realistic and versatile Force Feedback.
T248 delivers 70% more power (compared with previous Thrustmaster TMX series hybrid racing wheels) and adds cutting-edge new features including Force Feedback presets that can be changed on the fly in games, magnetic paddle shifters, an interactive screen with more than 20 different displays, and a magnetic pedal set with 4 pressure modes on the brake pedal.
T248 has been designed for all gamers looking for performance and immersion — including those keen to free themselves from their keyboard, mouse or gamepad, and users who want to take their racing to the next level after having started out with a wheel aimed at beginners. This brand-new racing wheel is officially licensed for Xbox Series X|S, Xbox One, and is compatible with PC.
Designed for all gamers looking for performance and immersion and wanting to free themselves from their keyboard, mouse or gamepad, or improve their skills after starting out with a beginner's wheel, T248 is a racing wheel officially licensed for Xbox Series X|S, Xbox One, and compatible with PC.
THRUSTMASTER RACE DASHBOARD DISPLAY
T248 features a selection of more than 20 different displays on its built-in screen: manual adjustment of a range of settings (selection of Force Feedback type, the wheel's rotation angle, etc.), or the user's choice of telemetry information (gear ratio, RPM, gamer's best lap time, etc.).
The list of compatible games on PC and Xbox console are available on the Thrustmaster technical support website, and regularly updated.
DYNAMIC FORCE FEEDBACK
T248 features 3 types of Force Feedback (presets included), compatible with all games and modifiable on the fly directly on the wheel:
FFB 1: Force Feedback 100% proportional to the force requested by the game.
FFB 2: enhanced Force Feedback, for better skid control.
FFB 3: boosted Force Feedback, allowing users to clearly feel all racing effects from the track (curbs, skidding off-track, etc.).
NEXT-GEN HYBRID DRIVE SYSTEM
Providing gamers with extra power (up to 70% more than the previous Thrustmaster hybrid racing wheel, TMX), T248 dominates racetracks thanks to its intensity.
The outstanding drivability made possible by this hybrid system avoids counterintuitive sensations and friction problems commonly found in racing wheels without a belt drive component.
25 ACTION BUTTONS
Including 2 dual-position encoders (up and down) located on the ends of the wheel's central spokes, T248 features nearly twice as many action buttons as previous Thrustmaster racing wheels (TMX series).
This extensive range of physical and virtual buttons allows users to always have plenty of choices when it comes to assigning racing controls, in any type of game.
MAGNETIC PADDLE SHIFTERS
Thanks to H.E.A.R.T magnetic technology, T248's paddle shifters allow for super-fast gear shifting, with clear and precise activation feel (30 ms response time) to avoid driving errors.
This proprietary technology, based on a contactless system of magnets without any friction, also allows for an unprecedented product lifespan over the long term — even with the most intense gaming sessions.
MAGNETIC PEDAL SET
Providing truly exceptional, thousandth-of-a-second precision, the T3PM magnetic pedal set also allows for 4 pressure modes on the brake pedal.
With completely smooth motion and avoiding the loss of precision over time experienced by standard potentiometer-based pedal sets, T3PM represents a huge, striking leap forward both in terms of versatility and in-game responsiveness.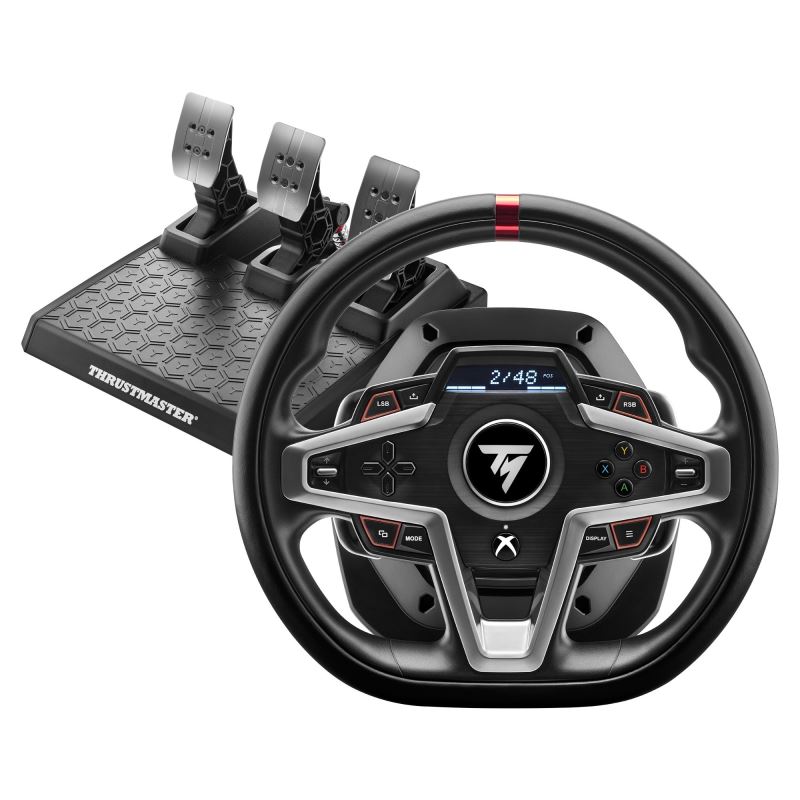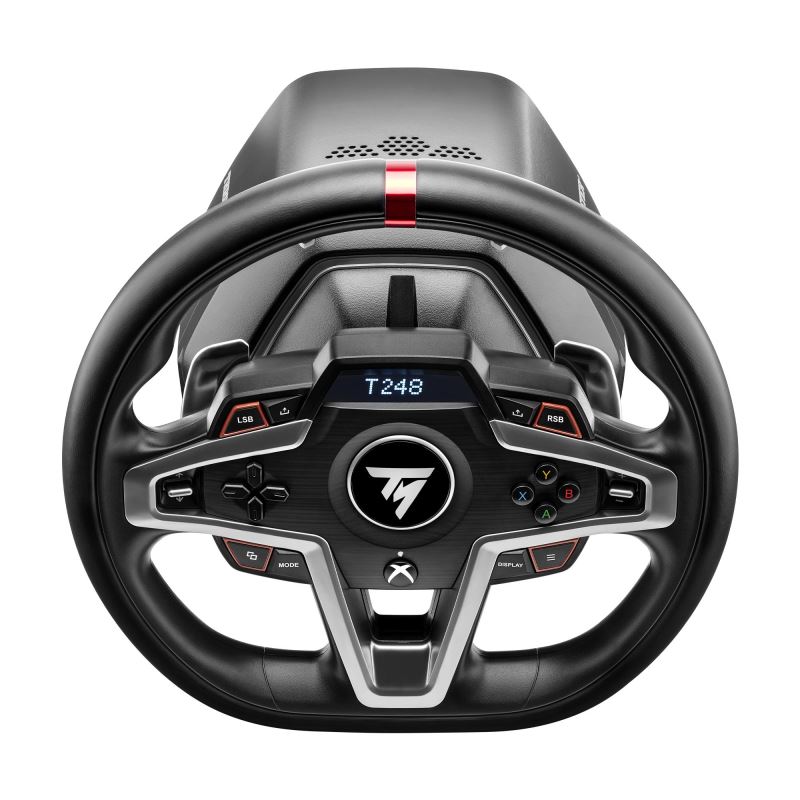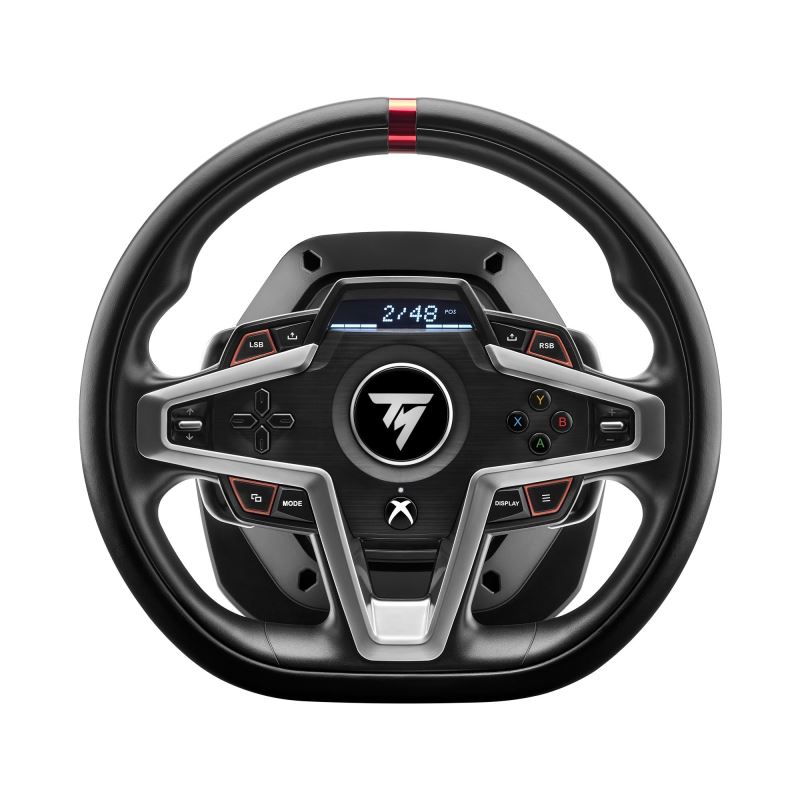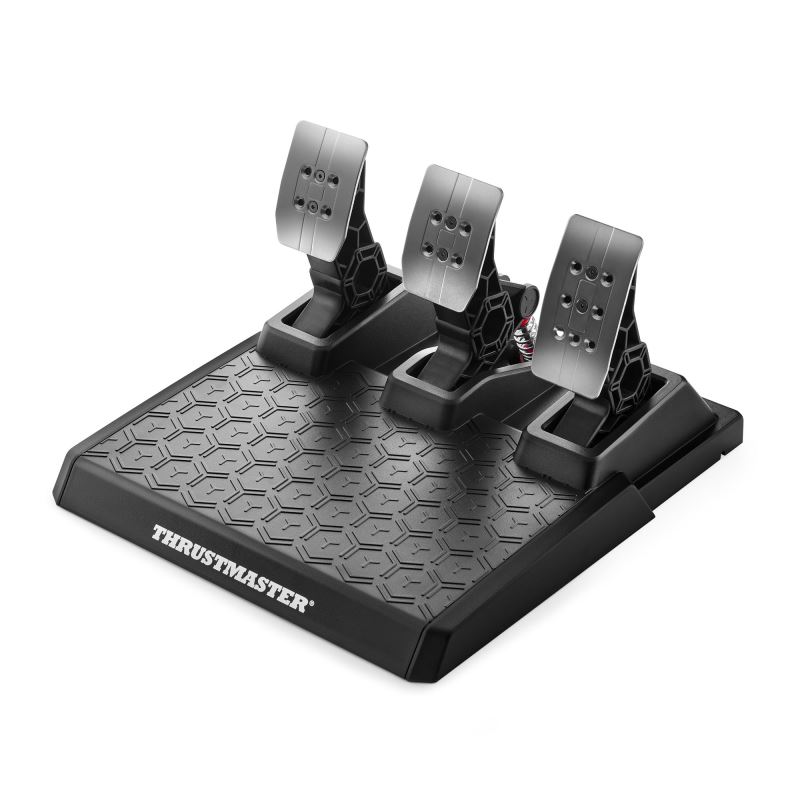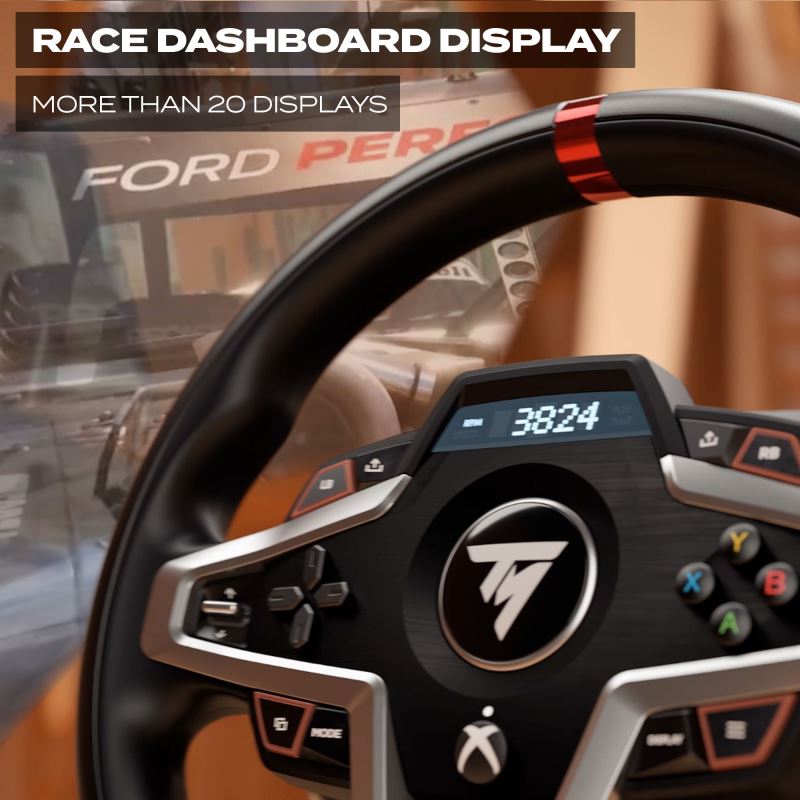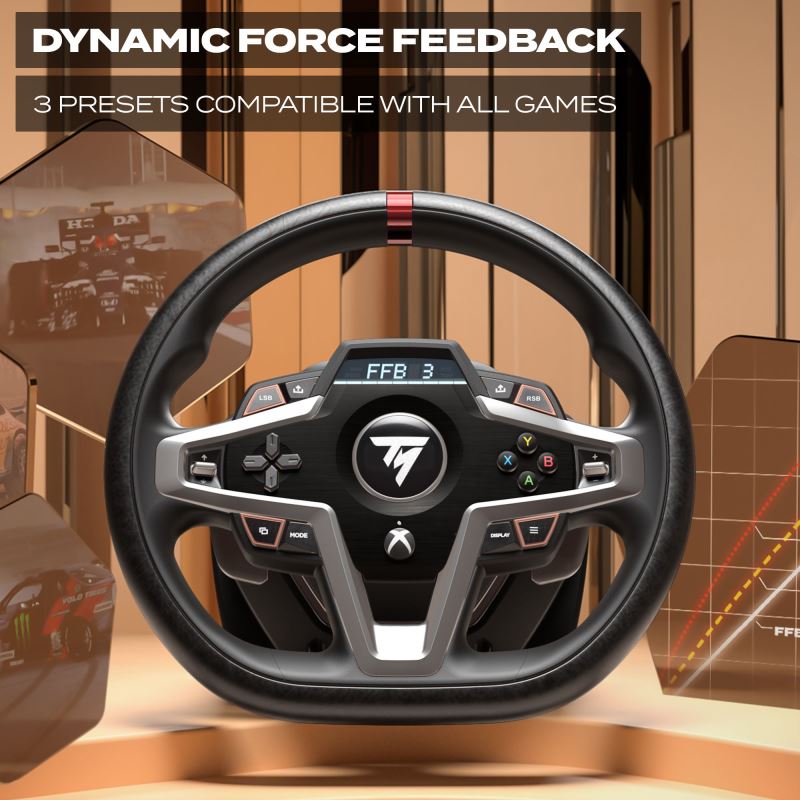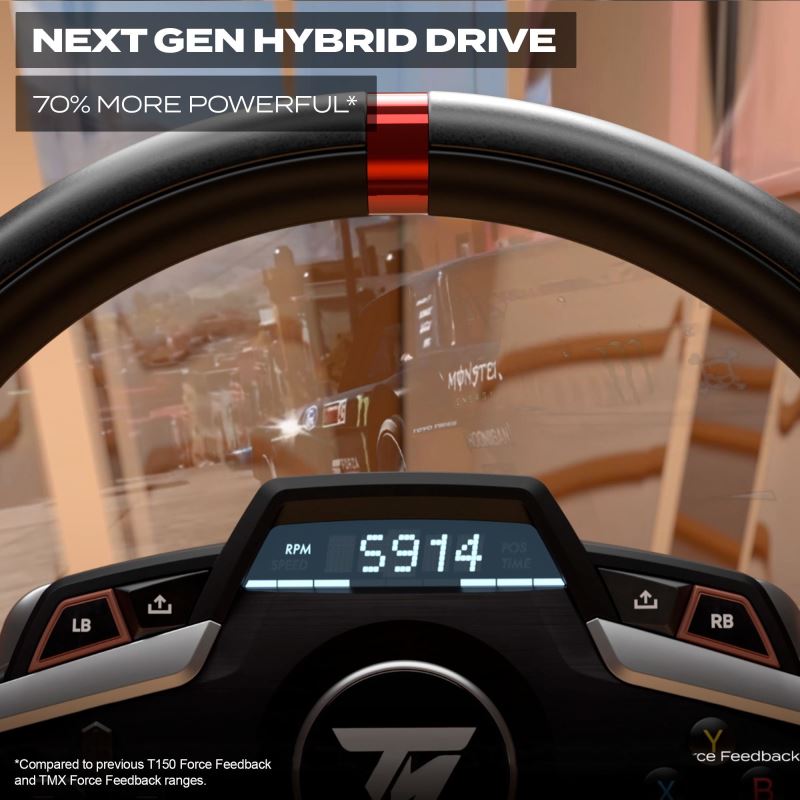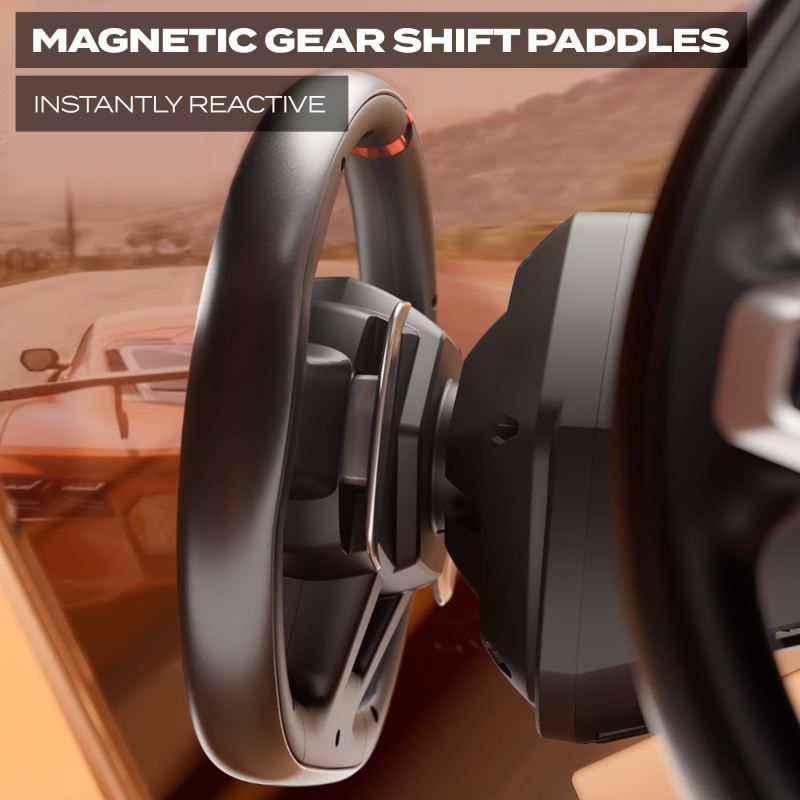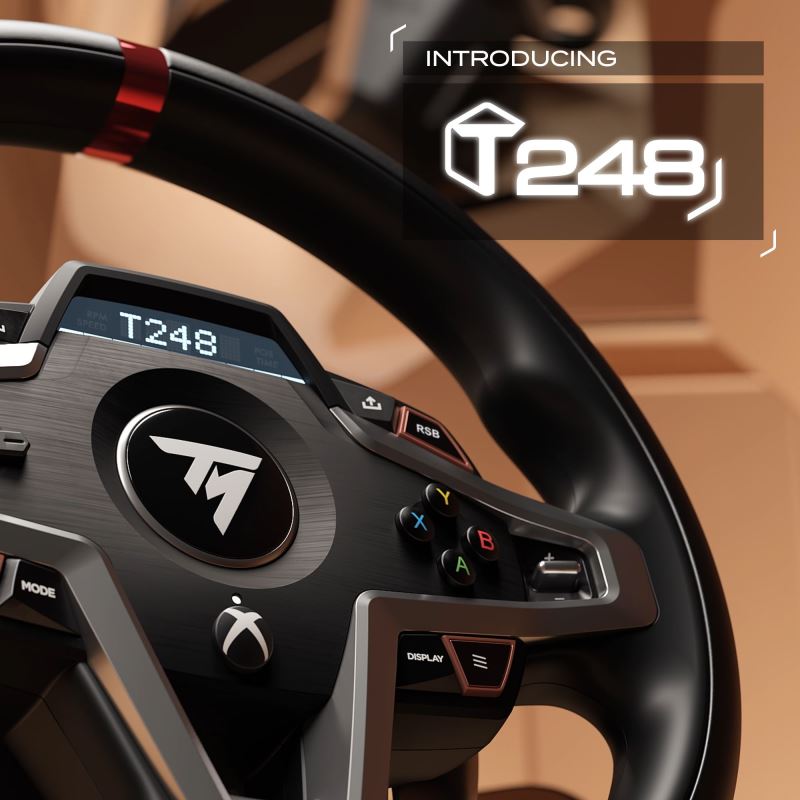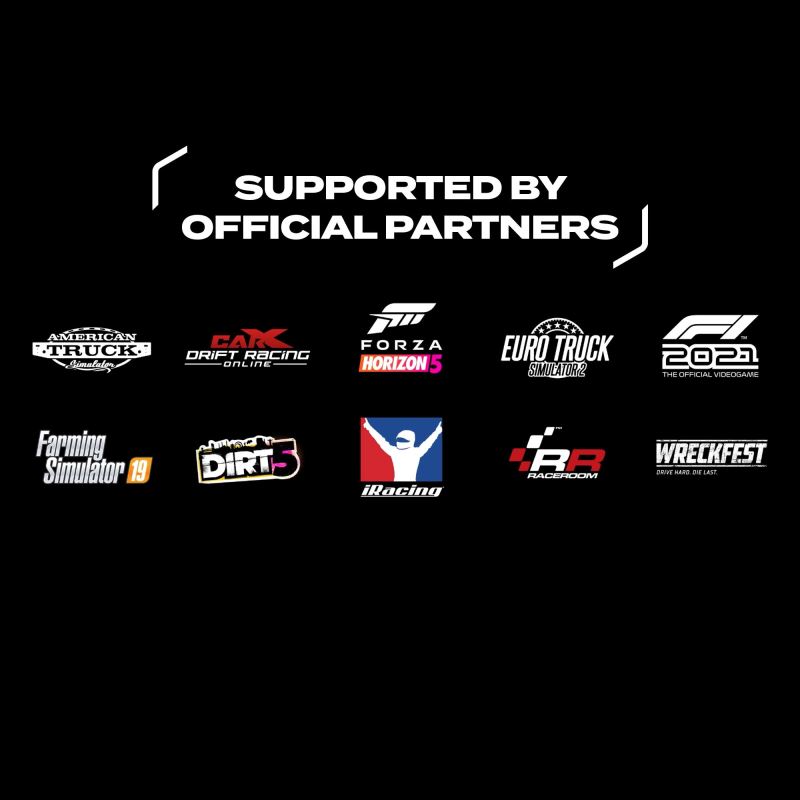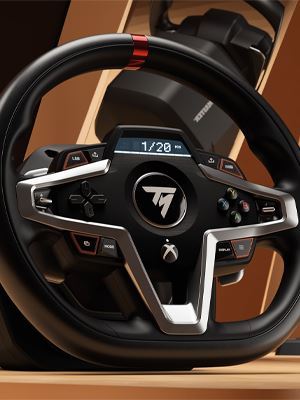 Your question has been sent to the sales department.

Best Regards
DISKUS, SPOL. s.r.o.
Recycling fees incl. in the price of the product:
2.00
OSA fees (SNC) without VAT:
0.00
Price including SNC without VAT:
0.00
Price including SNC and VAT:
0.00
VAT:
21 %