HOME
ABOUT US
FOR PARTNERS
SERVICES
CONTACTS
Thrustmaster T-3PM WW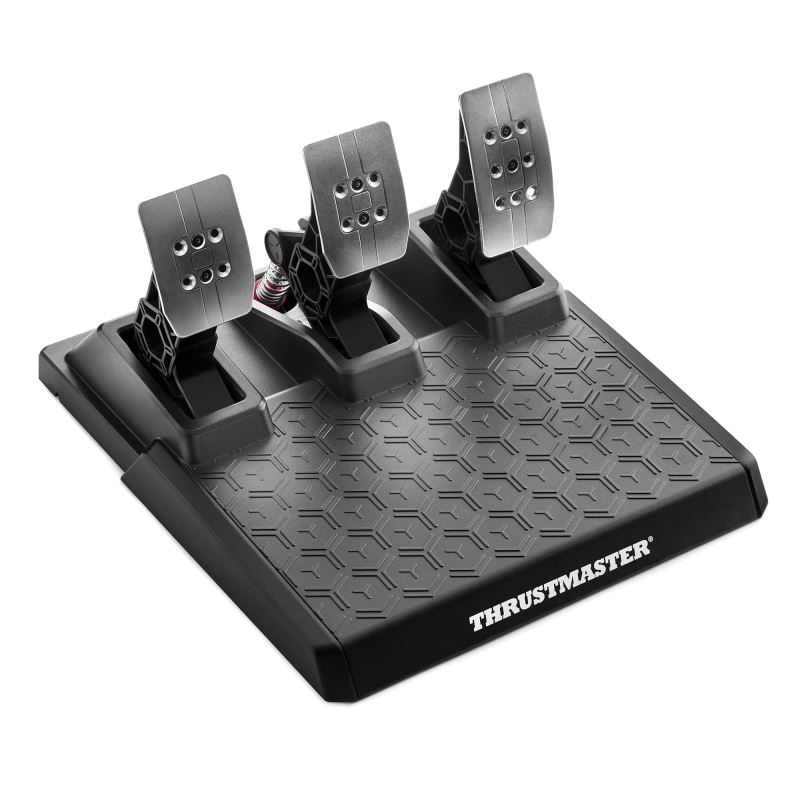 Thrustmaster T3PM, Magnetic Pedals, PS5, PS4, Xbox One, Xbox Series X|S, PC, 4 Pressure Modes, 100% Metal Pedal Heads, Weighted Base



Availability:
Arriving - confirmed 12.12.2023
TH0280 / 4060210
3362934002848
Not specified
24 months

Thrustmaster T3PM, Magnetic Pedals, PS5, PS4, Xbox One, Xbox Series X|S, PC, 4 Pressure Modes, 100% Metal Pedal Heads, Weighted Base

 

Key points:

•Magnetic pedal set (patented H.E.A.R.T technology) for incredible 12-bit resolution precision that won't decrease over time
•4 distinct pressure modes on the central pedal for optimized braking according to the configuration and gaming setup (desk, cockpit, stand, etc.)
•100% metal pedal heads
•Up to 440 lb / 200 kg of pressure resistance
•Weighted pedal set base, 20% more stable than the Thrustmaster T3PA pedal set
•Compatible with Thrustmaster T-Series racing wheel bases (T300RS, TX, T-GT, TS-PC, TS-XW) on PC, PS4, PS5, Xbox One, Xbox Series X|S
 

About the product:

T3PM features proprietary and patented H.E.A.R.T magnetic technology, providing gamers with truly exceptional, thousandth-of-a-second precision. T3PM also allows for 4 pressure modes on the brake pedal, allowing racers to play comfortably, and with the same level of precision, no matter what type of setup they're using (table/desk, cockpit, Wheel Stand Pro, etc.).

With completely smooth motion and avoiding the loss of precision over time experienced by standard potentiometer-based pedal sets, T3PM represents a huge, striking leap forward both in terms of versatility and in-game responsiveness.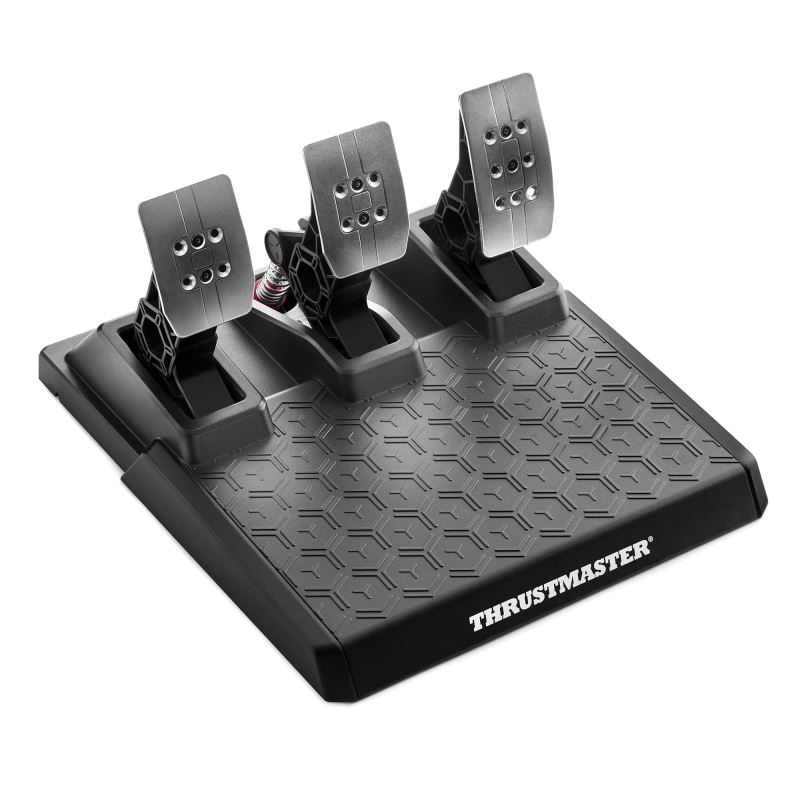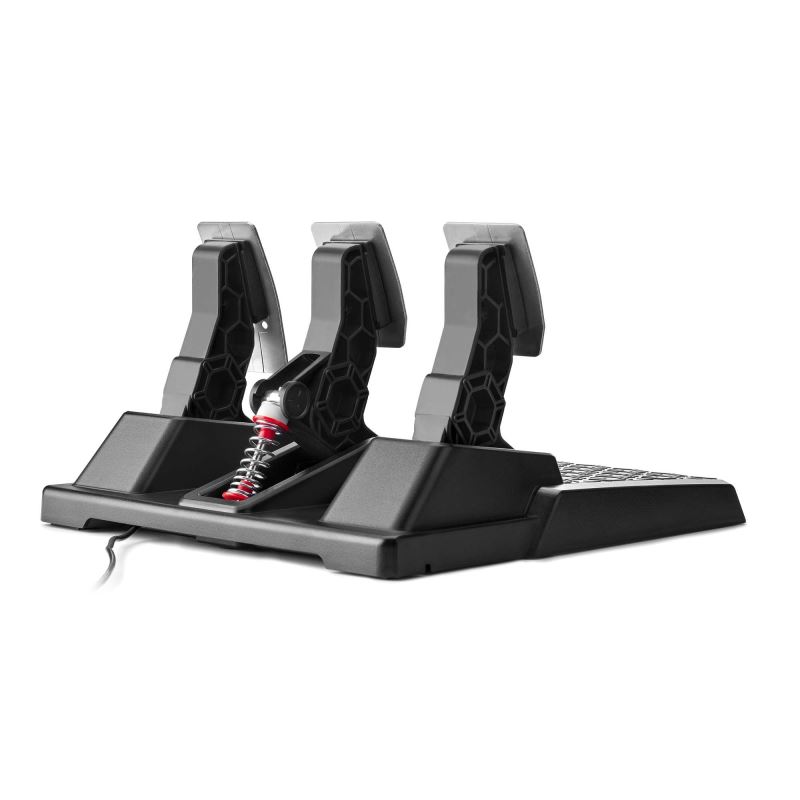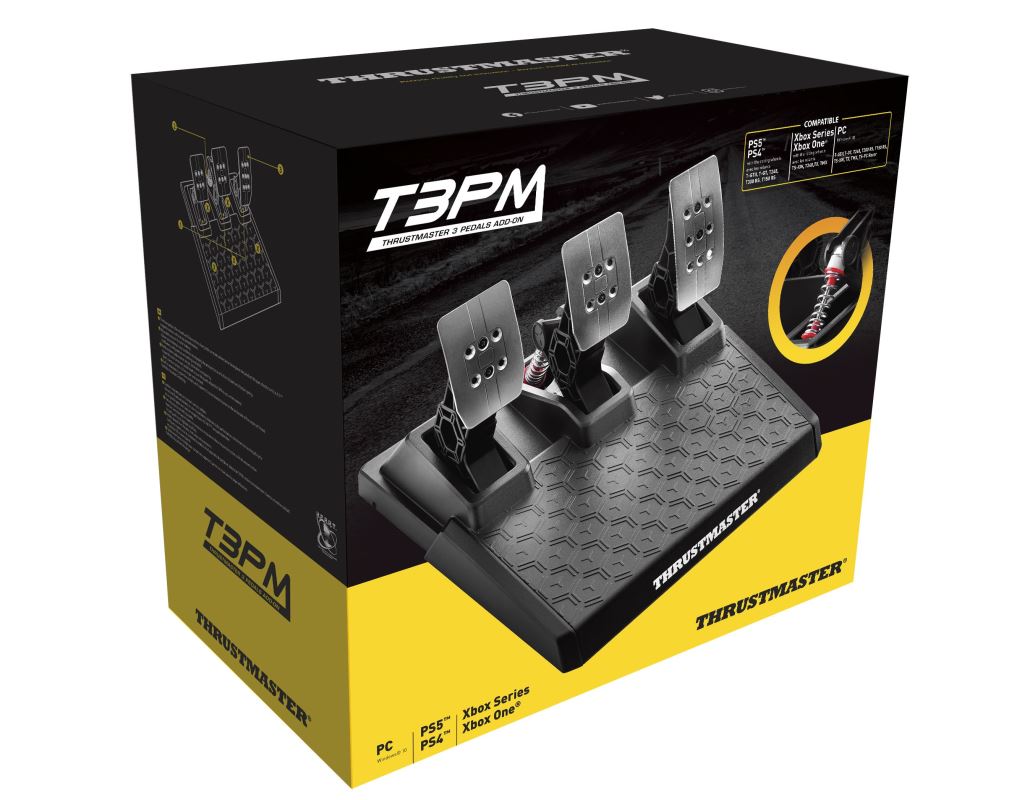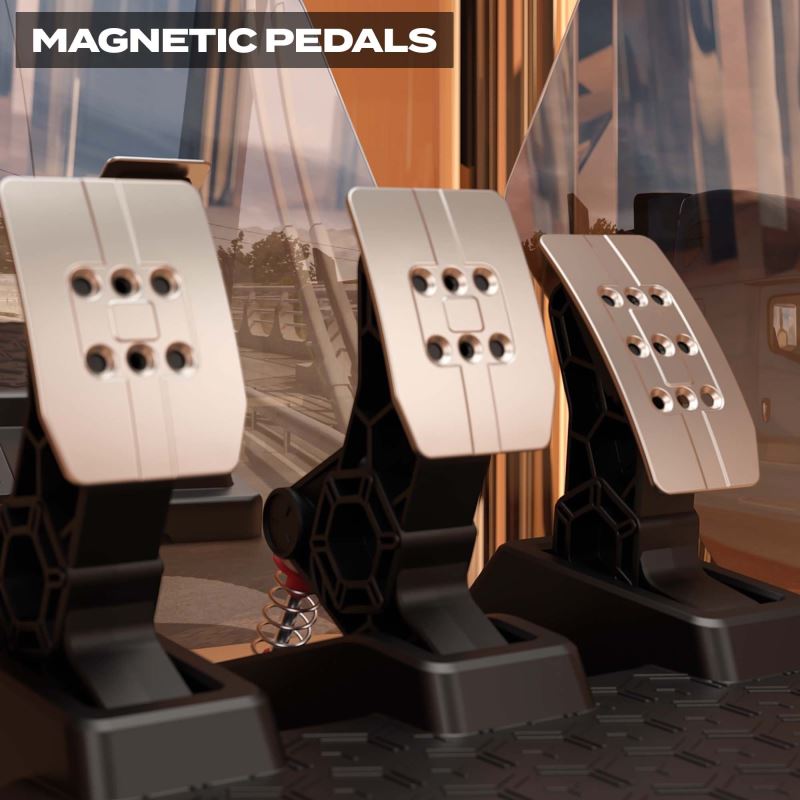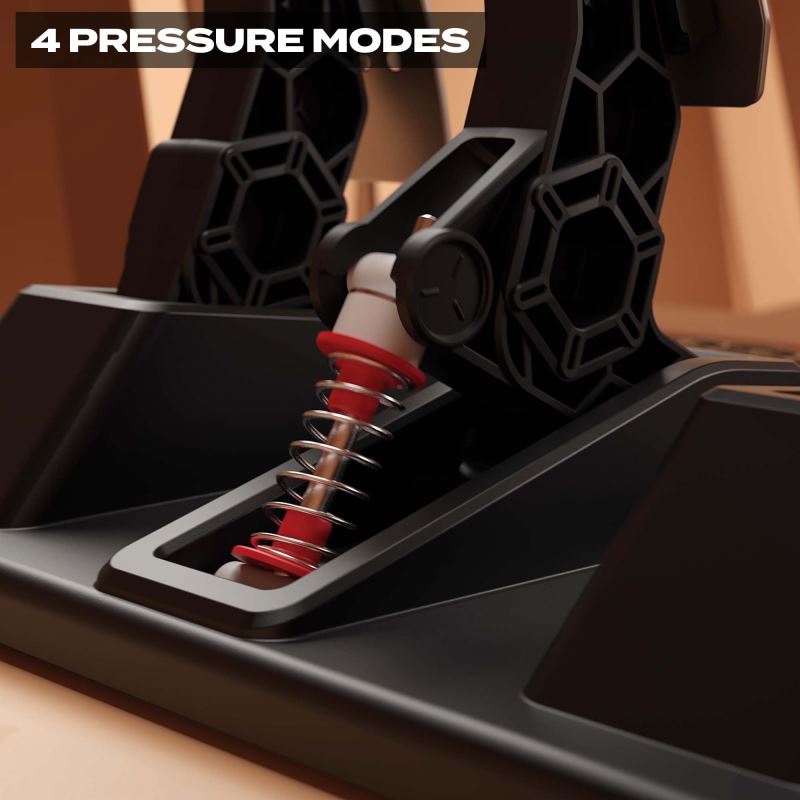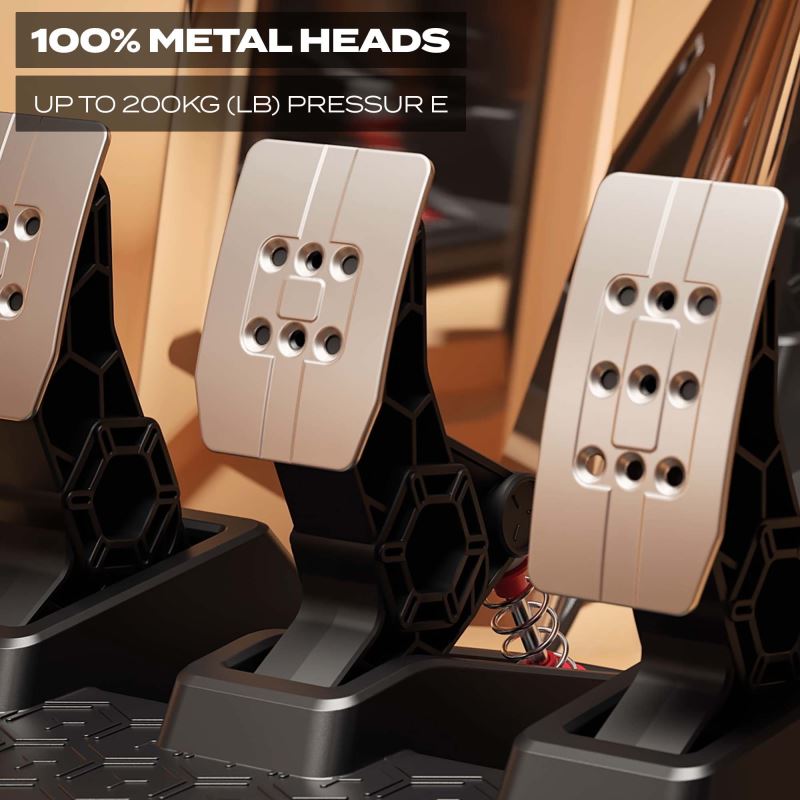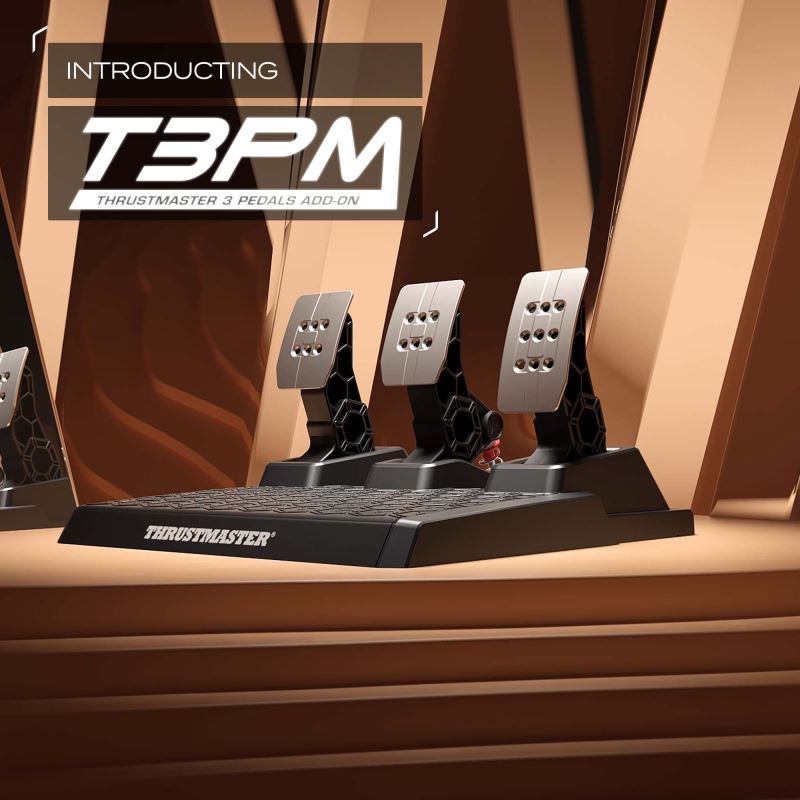 Your question has been sent to the sales department.

Best Regards
DISKUS, SPOL. s.r.o.
Recycling fees incl. in the price of the product:
2.00
OSA fees (SNC) without VAT:
0.00
Price including SNC without VAT:
0.00
Price including SNC and VAT:
0.00
VAT:
21 %