HOME
ABOUT US
FOR PARTNERS
SERVICES
CONTACTS
Turtle Beach VelocityOne FLIGHTSTICK for XB / PC Global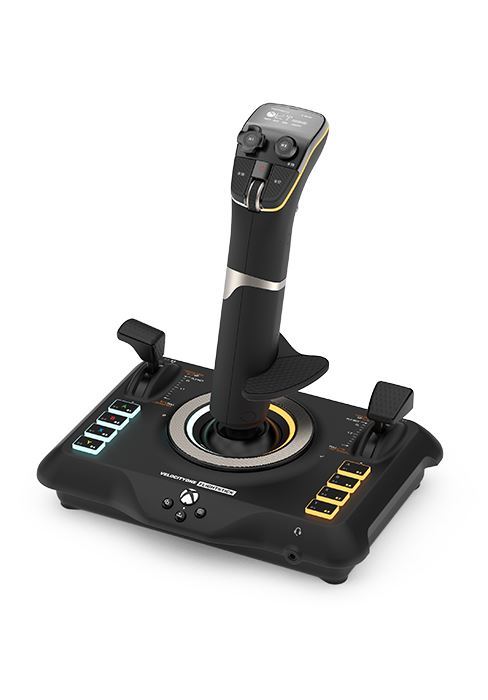 Turtle Beach VelocityOne FLIGHTSTICK - Innovative control system for general Aviation, Air combat and Space Simulation .
Availability:
Arriving - confirmed 13.10.2023
TB0078 / TBS-0722-05
0731855007226
Not specified
24 months

Turtle Beach VelocityOne FLIGHTSTICK - Innovative control system for general Aviation, Air combat and Space Simulation.
For gamers taking their first step into simulation. VelocityOne FlightStick givescustomers enhanced precision over standard controllers, with innovative
features that optimize the simulation experience on Xbox Series X|S, Xbox One and Windows PCs.
8 HIGH-PRECISION AXES
Whether flying a general aviation aircraft, or exploring the depths of space, the FlightStick has everything you need. High resolution contactless sensors provide precision response and extended
longevity to the main stick controls. Two throttle levers ensure main engine power and additional vehicle systems can be adjusted quickly.
A nano trim wheel allows for fine tuning of altitude, and an analog POV hat delivers finite adjustment to cockpit views or strafe thrusters in space sims.
27 PROGRAMMABLE BUTTONS
Map any controller button to your most critical simulation functions.Includes 8-way digital POV hat, rapid fire trigger, stick mounted buttons, dual throttle lever detents, and 8 programmable base
buttons.
XBOX NAVIGATION CONTROLS
Effortlessly control your console with licensed Xbox buttons. An additional white LED indicates successful connection and operation.
STICK MOUNTED HEADS-UP DISPLAY (HUD)
An integrated OLED display allows customers to delve into the FlightStick and tune its performance to suit the sim they are playing. Adjust stick axis profiles, haptic response, trim wheel
input, rudder lock and more.
FLIGHT CONFIGURATION WHEEL
The intuitive rotary dial with click is used to navigate the HUD and configure the FlightStick. Quickly jump into the configuration options and update the product performance in
real-time, with all information stored in on board memory.
PROGRAMMABLE BASE BUTTONS
An array of fully customizable buttons. Access a multitude of simulator functions at a moments notice. Swap the caps to see configure for left or right handed use.
MODERN AMBIDEXTROUS DESIGN
Designed to fit with modern aircraft to give the product a precision, premium look. Ergonomically tailored to suit right and left-hand users alike, with symmetrical access to all functions.
Comfort is further enhanced via an adjustable wrist rest that can be swapped to either side of the stick.
TRACK PAD NAVIGATION SENSOR
A discrete sensor with button press gives full control of mouse cursor functionality. This is ideal for navigating simulation systems, especially in VR, and can also be used for gimbled weapon control in popular space sim titles.
MULTI-FUNCTION THROTTLE LEVERS
Dual-throttle levers can be customized with swappable throttle heads. Precision switches are mounted at both min and max lever positions. This is ideal for the control of reverse thrust in heavy jets, TOGA, or initiating an engine boost in space sims.
INTELLIGENT RGB LIGHTING
Adjust the colour, brightness and response of multiple RGB LED zones. The zones will react to stick usage and helps to guide the user through configuration using the Flight Configuration Wheel.
AUDIO CONNECTIVITY
Connect any 3.5mm headset to the product to take advantage of proven Turtle Beach audio. Performance can be tuned using the HUD.
HAPTIC FEEDBACK
Two vibration motors are integrated into stick and base. Feel the response of aircraft engines or the impact of enemy weapons fire for added realism.
MULTIPLATFORM COMPATIBILITY
Customers can switch input mode to support Xbox or Windows PC. Each mode is specifically tailored to maximize compatibility on each platform in the widest amount of simulation titles possible.
Connect via suppled 3m USB-C to USB-A cable.
Product Specifications:

Connections

USB-C to USB-A Connection: Xbox Series X|S & Xbox One, Windows 10/11

Xbox Software Compatibility

Including Microsoft Flight Simulator 2020, Star Wars Squadrons, and Elite Dangerous.

PC Software Compatibility

Microsoft Flight Simulator 2020, Star Wars Squadrons, Elite Dangerous, Ace Combat DCS World and X-Plane 11 for PC only

Input Connectivity PC & Xbox

3M USB-A to USB-C Cable

Mobile Companion App

Turtle Beach® Flightstick Companion App for additional product features & customization.
Available for iOS and Android.

Mounting Options

Secure Rubber feet, or pre-drilled holes for use with VelocityOne™ Stand and other flight simulation stands
.

Weight and dimensions:


Product Dimensions (Mm)
164.1 x 216.84 x 230.47
820 g
WHAT´S IN THE BOX:

VelocityOne™ Flightstick
3m USB-A to USB-C Cable
M5 Screws (3)
Guide
Quick Flight Guide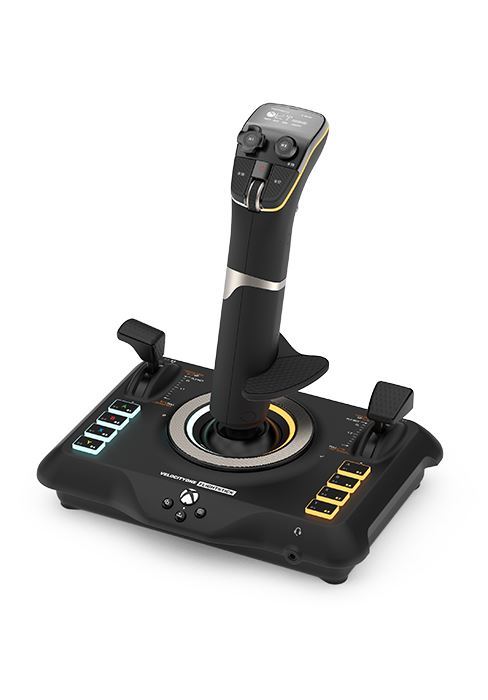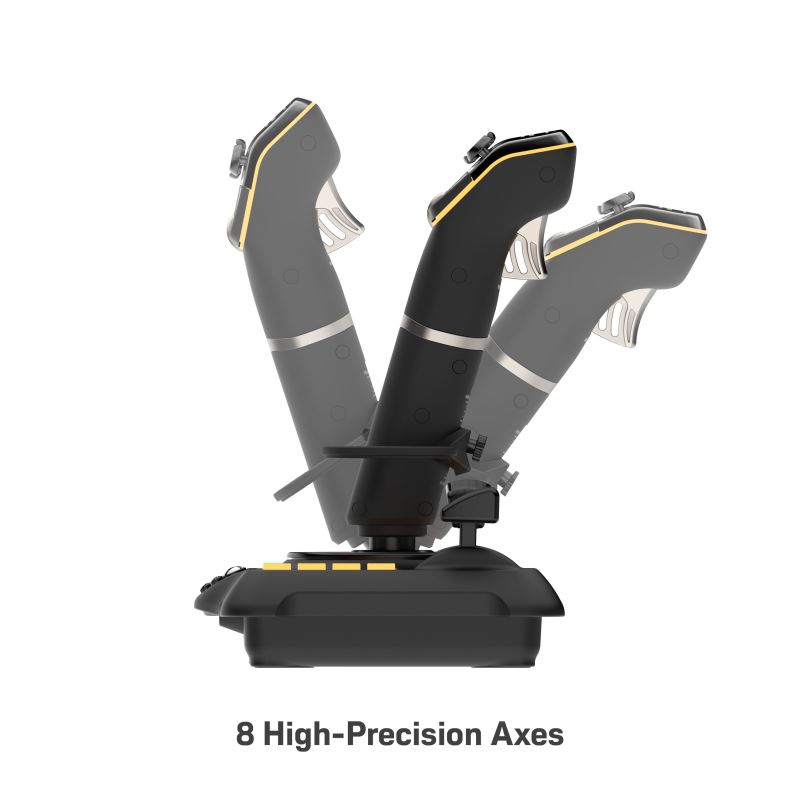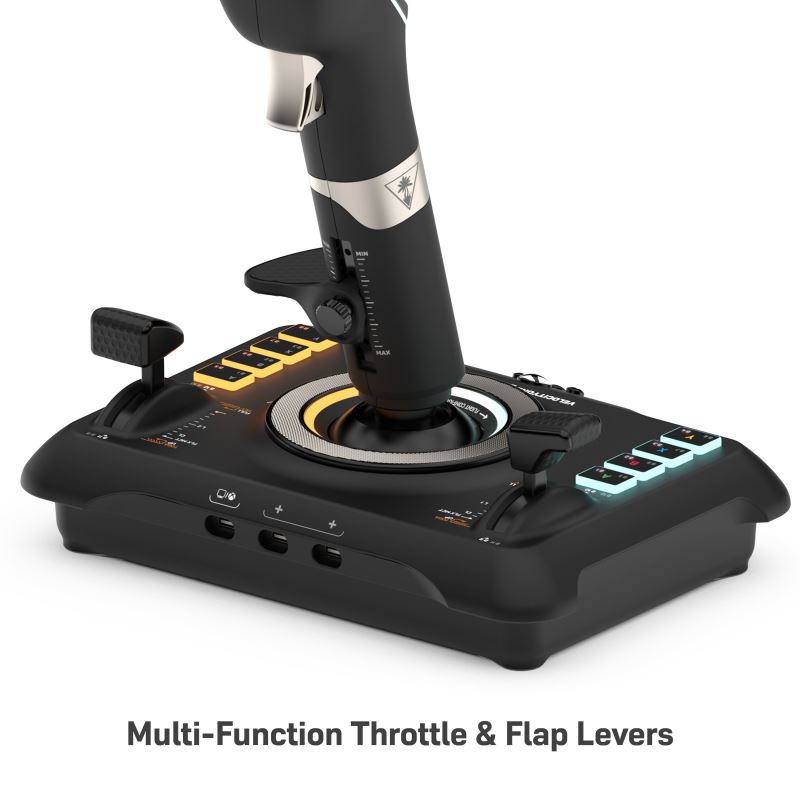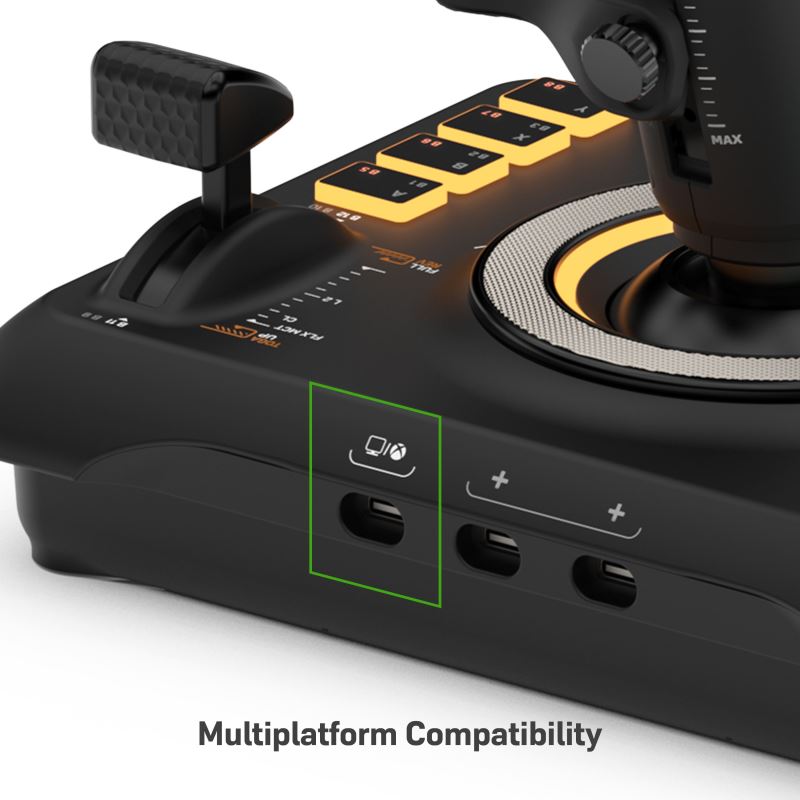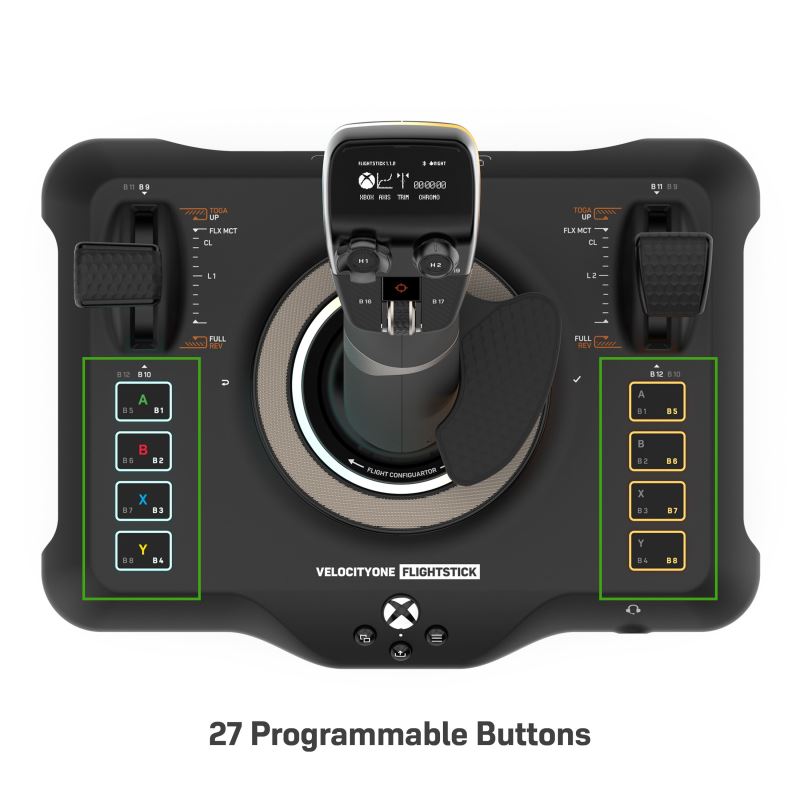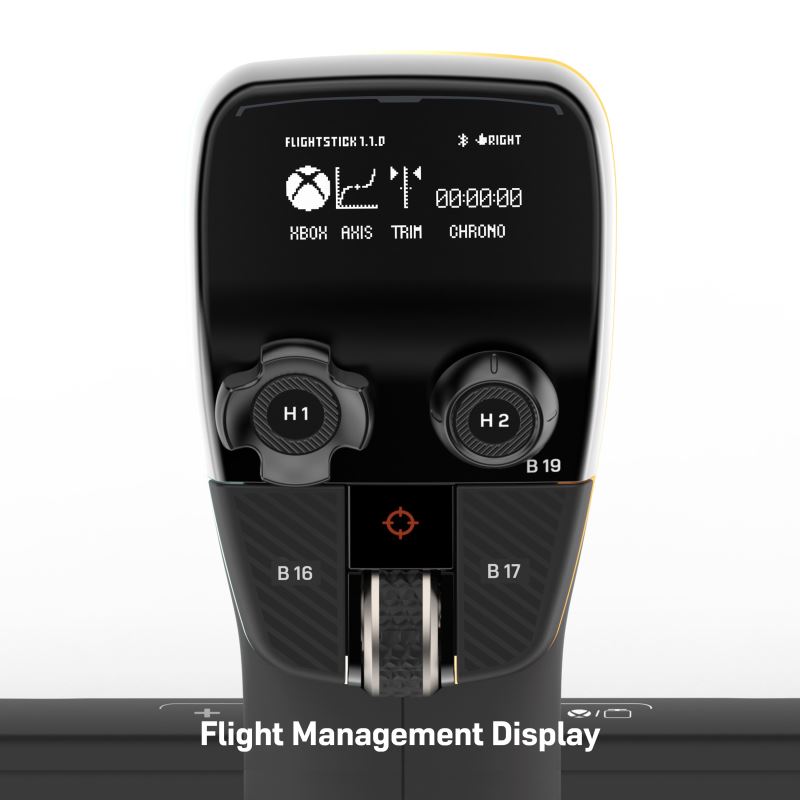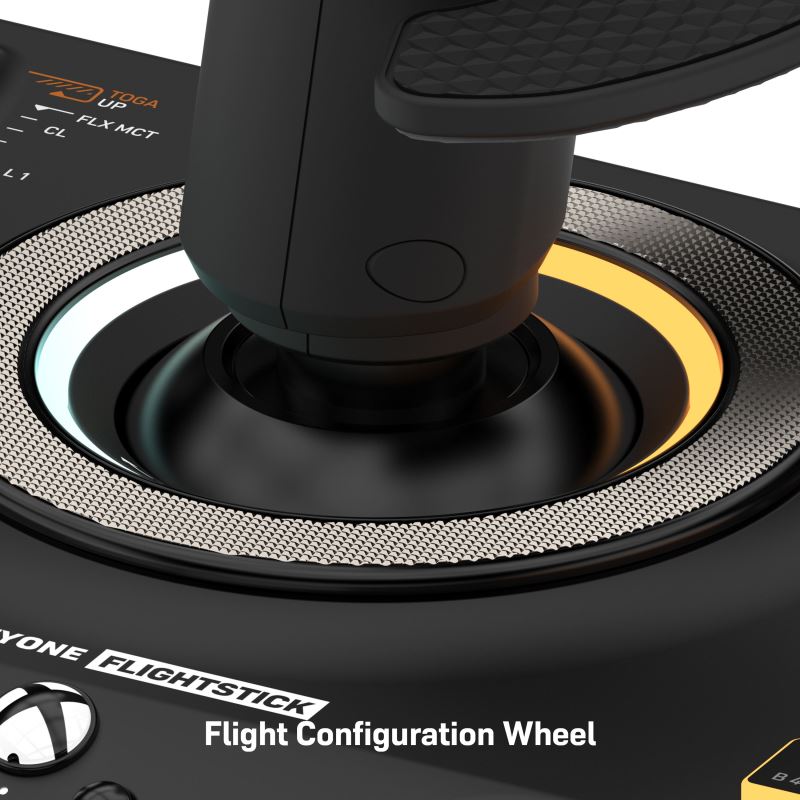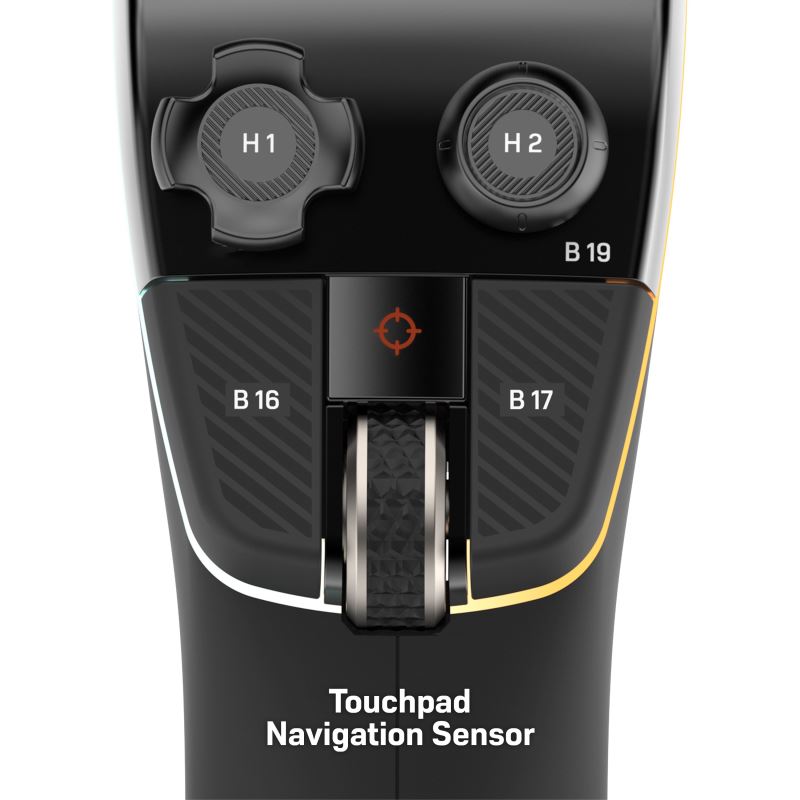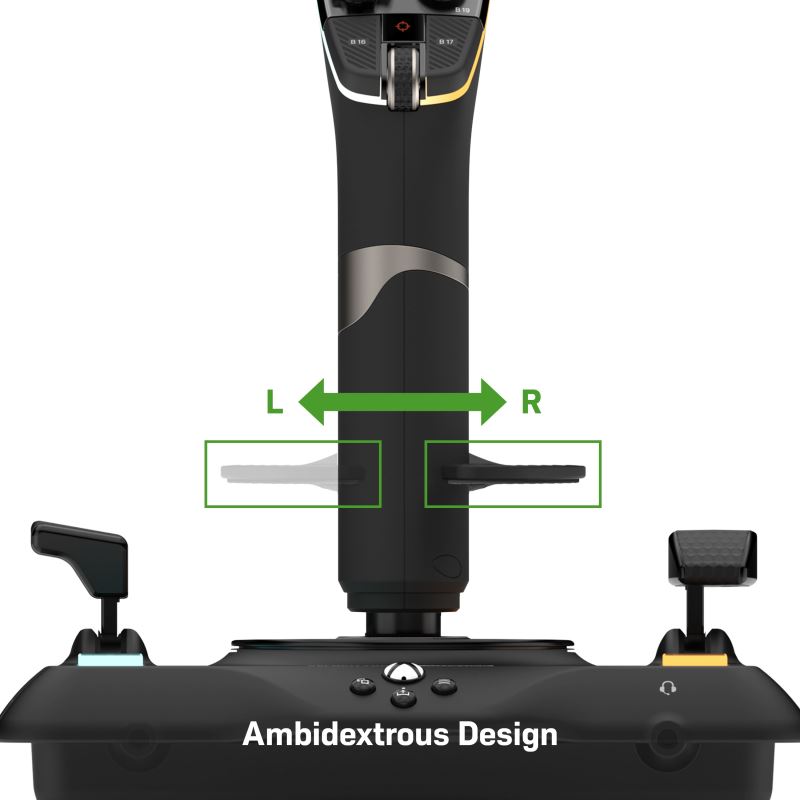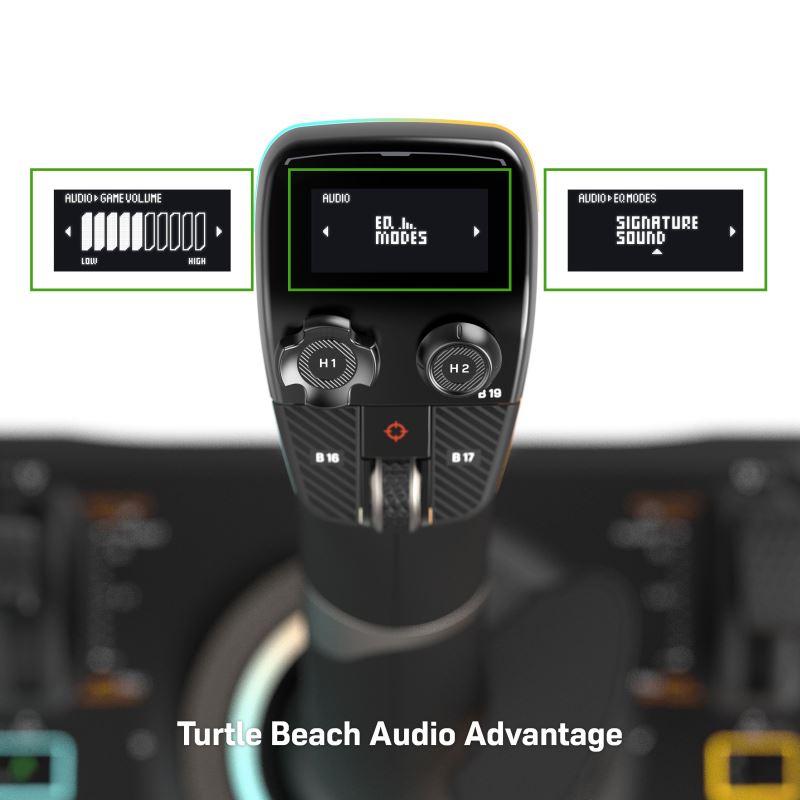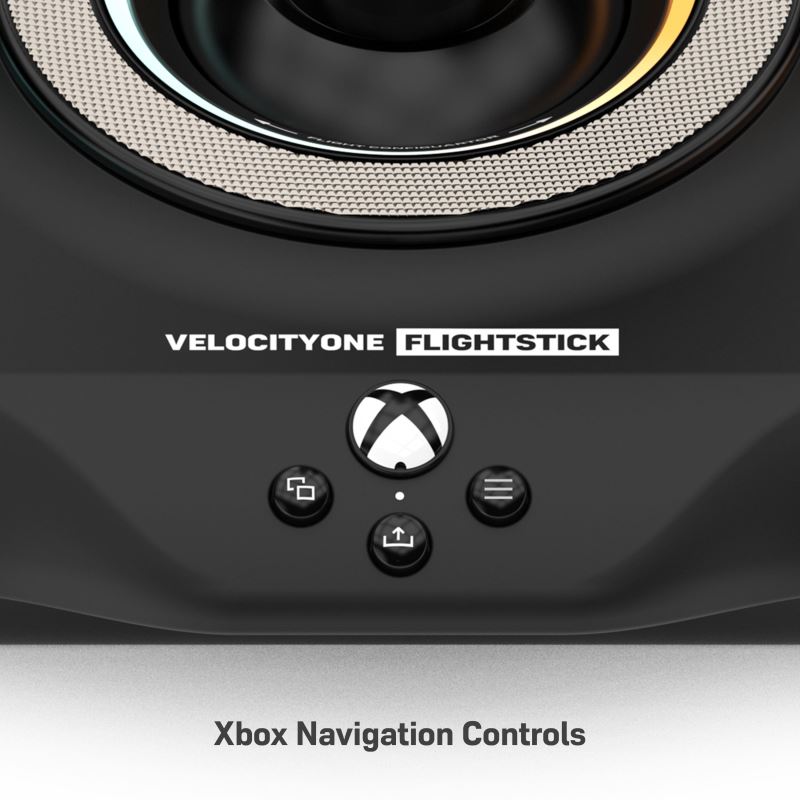 Your question has been sent to the sales department.

Best Regards
DISKUS, SPOL. s.r.o.
Recycling fees incl. in the price of the product:
2.00
OSA fees (SNC) without VAT:
0.00
Price including SNC without VAT:
0.00
Price including SNC and VAT:
0.00
VAT:
21 %