HOME
ABOUT US
FOR PARTNERS
SERVICES
CONTACTS
Verbatim FWC-02 Qi Fast Wireless Car Charger, automatically Mount, Black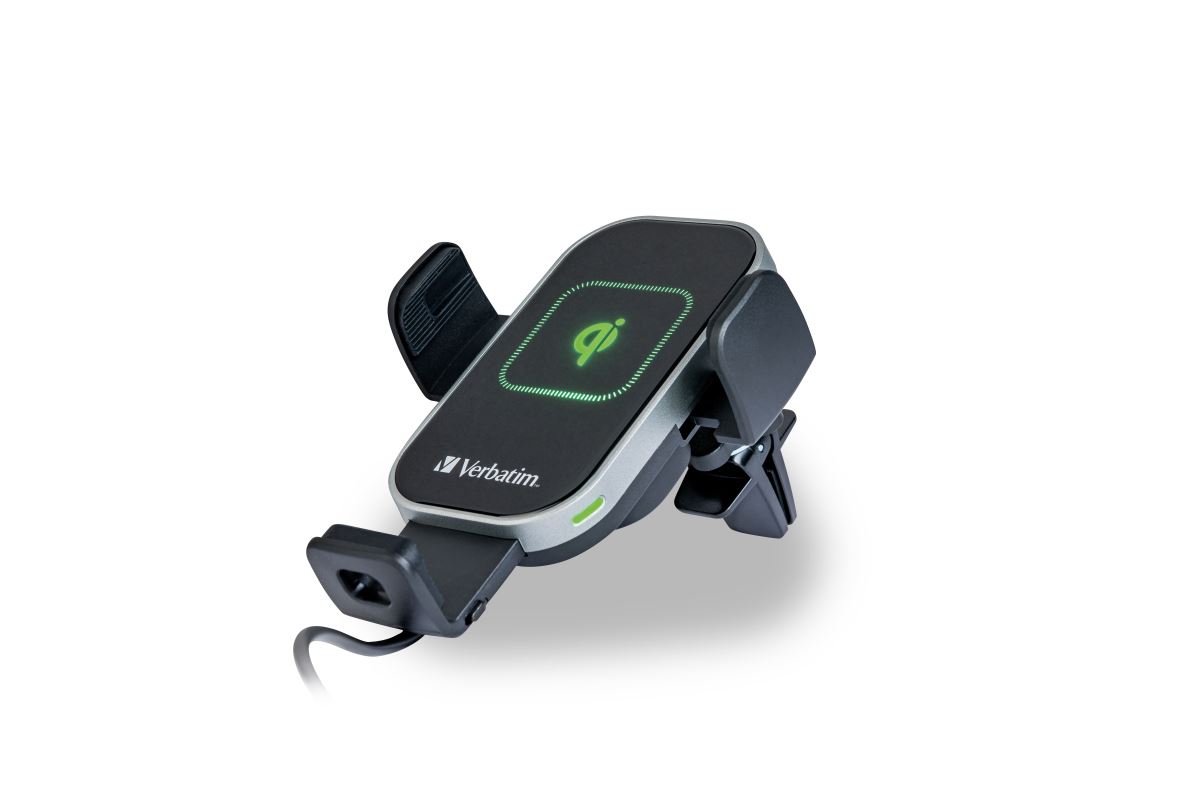 Verbatim Fast Wireless Car Charger, automatically Mount - high-speed Qi wireless charging technology, easy to use, secure, and convenient.
VE1502 / 49553
0023942495536
Not specified
24 months

Verbatim Fast Wireless Car Charger, automatically Mount - high-speed Qi wireless charging technology, easy to use, secure, and convenient.

Wireless phone charger for your car

Verbatim's fast-charging phone holder uses high-speed Qi wireless charging technology to provide safe and fast charging for your Android or iPhone.
The high-quality charging mount allows hands-free calls and easy viewing of GPS maps while quickly charging your Qi-enabled smartphone.
Wireless charger for Qi enabled phones
Qi certified
Toughened glass surface with fluorescent Qi indicator
Three mounting options: vent holder, suction cup on dashboard, or front window
Output: 15W/10W/7.5W/5W self-adaptation
Automatic open/lock
360° rotatable
Release button on the back
One-handed operation
Anti-slip & anti-scratch silicone on both arms and foot
2-year limited warranty
Automatic opening and closing
The fast-charging phone holder is easy to use, secure, and convenient.
Choose between installing the holder into your car's air vent or fitting it to the dashboard or window via the suction pad.
When the phone is placed in the holder, the side clamping arms automatically close and hold the phone in place.
The arms open with the press of the buttons on either side of the charger.
The holder can rotate through 360° allowing for optimum viewing and easier use of functions.
15W Qi fast charging phone holder
The Verbatim phone holder uses Qi induction technology to charge your phone quickly and easily once it is placed into the holder. With a maximum charging power of 15W, the car phone holder with charging function is optimised to keep your phone's battery healthy with sufficient charging efficiency. It can even charge through phone cases with a thickness of up to 4mm.
Note: The maximum input power varies depending on phone model. For example, the Samsung S21 can charge at 15W, Samsung S20 at 10W, iPhone 13 Pro at 7.5W and Google Nexus at 5W. Please check your phone specifications for the maximum charging watts.
TECHNICAL SPECIFICATIONS
Electro-magnetic induction
Input (requirements for adapter): 9V/1.67A; 12V/1.5A-3A
Output: 15W / 10W / 7.5W / 5W (auto-adaptation)
Working frequency: 110 KHz-205KHz
Product standard: Qi
Charging distance: ≤10mm
Charging efficiency: ≤80%
Product dimension: 116mm x 71mm x 54mm
Product weight: 127g
Cable: 1m USB-C to USB-A cable
1x touch button on the top back for one-handed operation
Duration of rest power after power off: 5 hours
Duration of ability to open/close clamps after power off: 30 minutes
How many times arms can be opened after power off: 2-3 times
Triangle support: yes
2 LED status indicators: Green - standby, Blue - charging
Phone case thickness max. (mm): 4mm
Phone width min to max (mm): 60-90
SYSTEM TEQUITEMENTS
 USB-A port with QC 3.0 compatibility

PACK CONTENS
Verbatim FWC-02 Qi Fast Wireless Car Charger
USB-C to USB-A cable
Air vent holder
Holder with suction cup
Quick start guide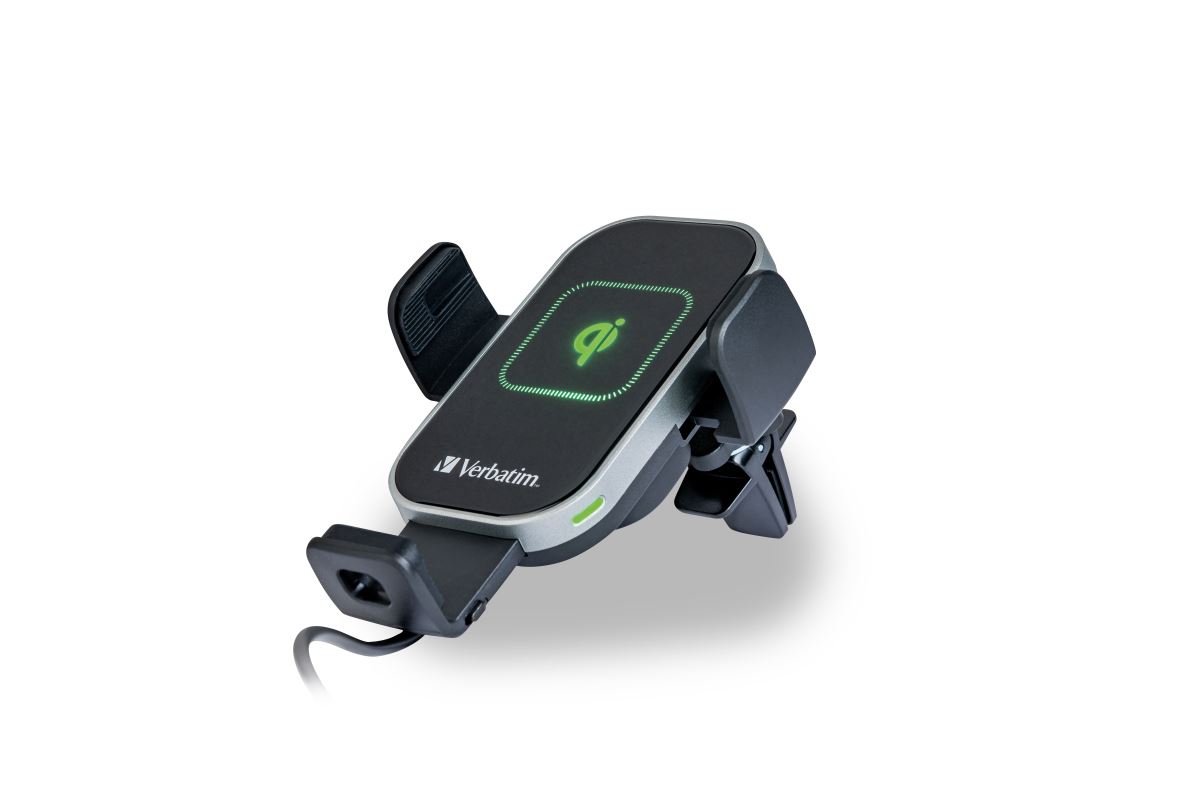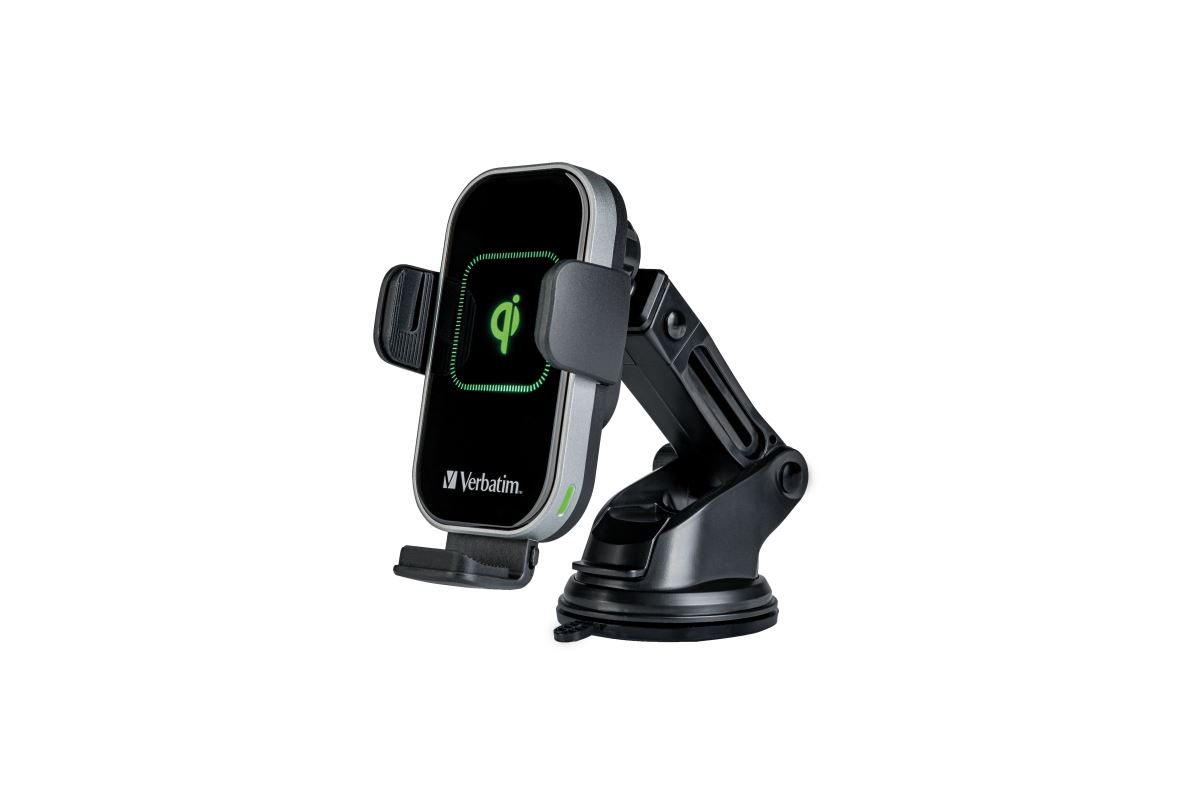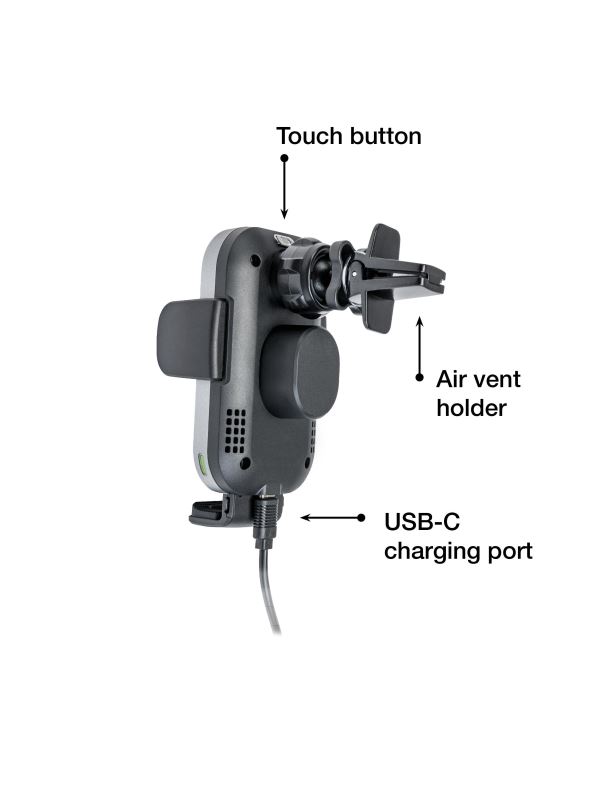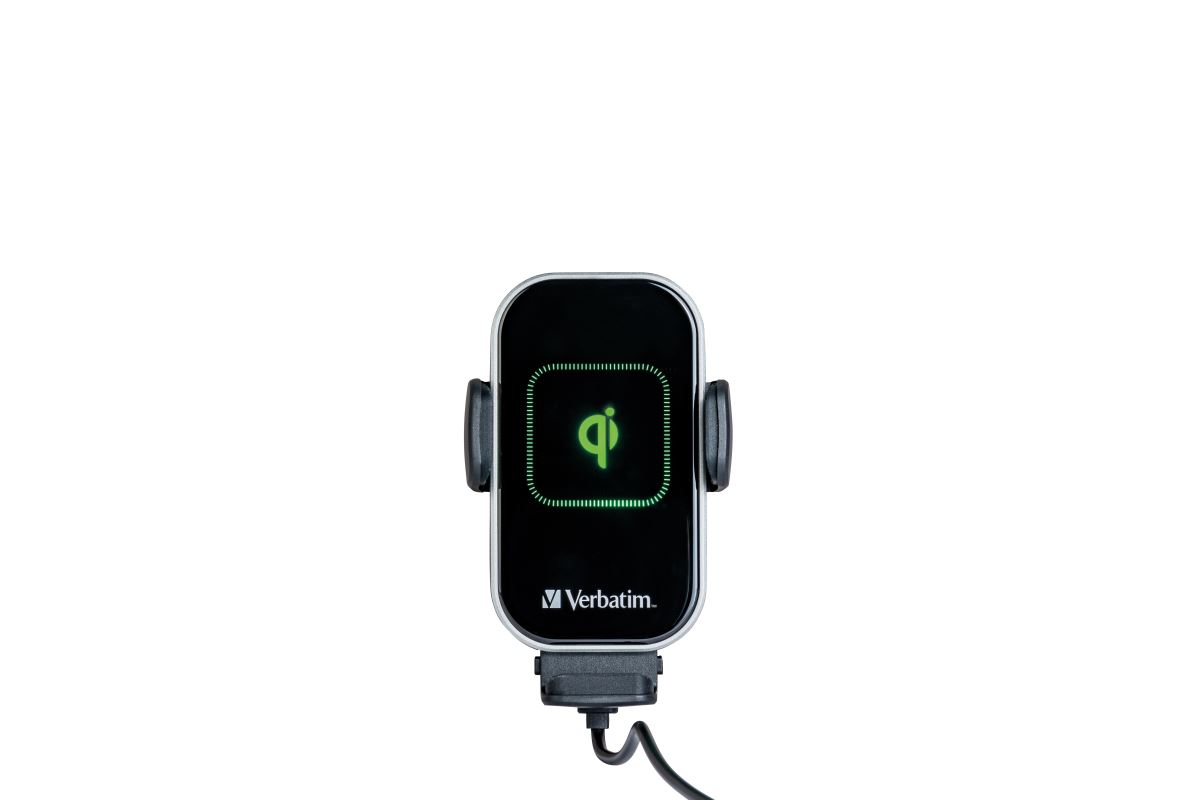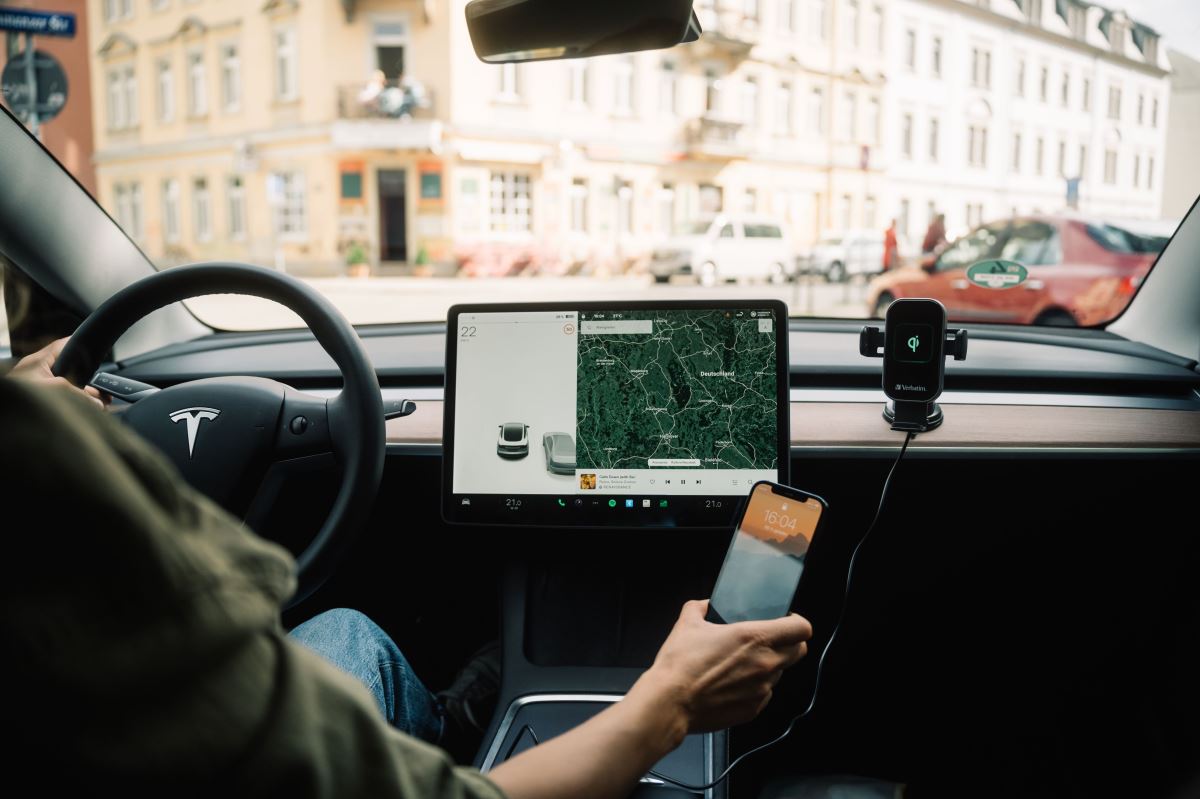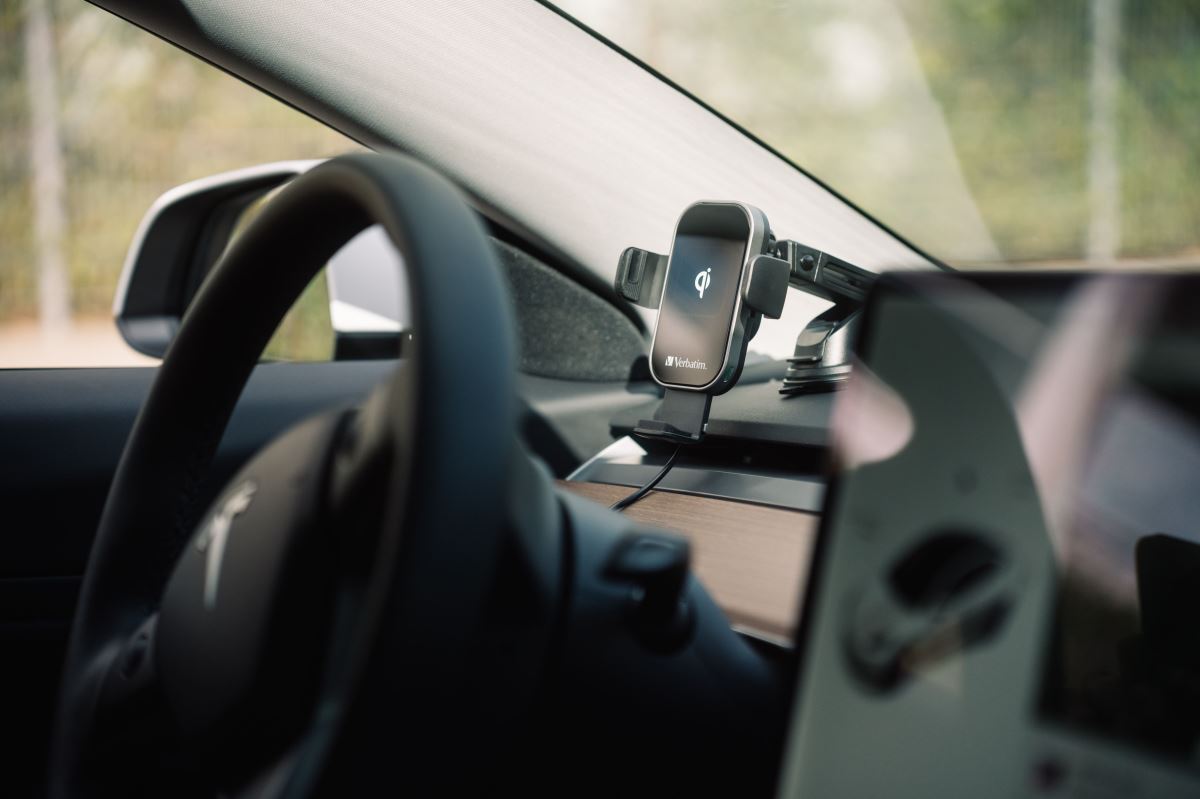 Your question has been sent to the sales department.

Best Regards
DISKUS, SPOL. s.r.o.
Recycling fees incl. in the price of the product:
2.00
OSA fees (SNC) without VAT:
0.00
Price including SNC without VAT:
0.00
Price including SNC and VAT:
0.00
VAT:
21 %