HOME
ABOUT US
FOR PARTNERS
SERVICES
CONTACTS
Verbatim 3D printer PET-G Filament 1.75mm, 1kg - white
Strong, high clarity, odour neutral and easy-to-print filament
Availability:
Arriving - confirmed 15.11.2023
VE1280 / 55050
0023942550501
Not specified
24 months
PET-G Filament
• Strong, high clarity, odour neutral and easy-to-print filament
• High impact strength
• Excellent flexibility
• Almost no warping or shrinkage
• Hydrophobic (does not absorb water)
• Food packaging grade pellets used
• Main applications: Concept modelling for mechanics,
medical, food containers, transparent objects.
Filament Specifications
Size O      tolerance Roundness
1.75mm   ± 0.05mm ≥95%
2.85mm   ± 0.10mm ≥95%
Material properties
Description Test method Typical value
Specific gravity ISO 1183 1.27 g/cc
MFR 190°C/2.16 kg ISO 1133 6.4 gr/10 min
Tensile strength at yield ISO 527 50 Mpa
Strain at yield ISO 527 6%
Strain at break ISO 527 23%
Tensile modulus ISO 527 2020 MPa
Flexural modulus ISO 178 2050 Mpa
Flexural strength ISO 178 69 MPa
Impact strength - Charpy method 23°C ISO 179 8.1 kJ/m2
Rockwell Hardness ASTM D785 105
Moisture absorption ISO 62 1104 ppm
Printing temperature DF 240±10°C
Heat deflection temperature ASTM 648 70°C
Transparency ASTM D1003 90%
ecommended temperature for heated bed is ±60-80°C. Adhesion ispossible on different surfaces. PET-G can be used on all common desktopFDM or FFF technology 3D printers. Storage: Cool and dry (15-25°C) andaway from UV light. This enhances the shelf life significantly.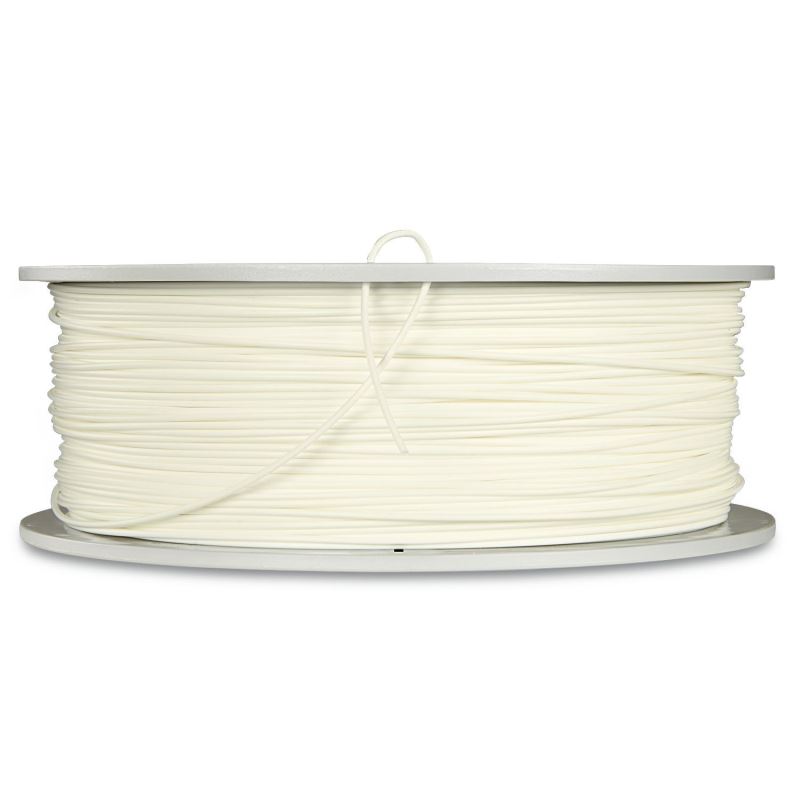 Your question has been sent to the sales department.

Best Regards
DISKUS, SPOL. s.r.o.
Recycling fees incl. in the price of the product:
0.00
OSA fees (SNC) without VAT:
0.00
Price including SNC without VAT:
0.00
Price including SNC and VAT:
0.00
VAT:
21 %