HOME
ABOUT US
FOR PARTNERS
SERVICES
CONTACTS
VX500 external SSD USB 3.1 120GB
Availability:
Arriving - confirmed 14.12.2022
VE1253 / 47441
0023942474418
24 months
Next generation storage technology
The Verbatim Vx500 External SSD uses high speed flash memory and a USB 3.1 Generation 2 controller, optimised to provide unparalleled performance.

Be in control of your data
Storing, moving and backing up large amounts of digital data can be time consuming and hard work. With transfer speeds of up to 500 MB/s* even high resolution video files can be moved in seconds. The Vx500's enhanced performance makes it ideal for running virtual machines on your computer.

Simple, sleek design
Made from space grey aluminium and weighing just 29 grams, the Vx500 External SSD has a very sleek and sophisticated look and feel. Although small in physical size, it has some serious storage space - available in capacities of up to 480GB, it is the perfect accessory for Ultrabook's with limited on-board storage.

Well connected
The Vx500 comes with USB-A and USB-C* cables so can be used immediately with a wide variety of devices, from PCs and TVs to the latest mobile devices.

** For optimal performance use a USB-C cable and USB 3.1 GEN 2 or Thunderbolt™ 3 host port. Transfer speeds based on internal data using UASP and BOT mode. Write speed dependent upon product capacity.

Read speed: up to 500 MB/sec
Write speed: up to 290 MB/sec

Produkt 
USB 3.1 Gen 2 Performance
Up to 500 MB/s read and up to 440 MB/s** write speed
Sleek space grey aluminium design
Small in size - 92mm x 29mm x 9mm / 29 grams
Supplied with USB-C & USB-A cables
Available in 120GB, 240GB and 480GB capacities
USB 3.1 Gen 2 host port (backwards compatible with USB Gen 1 & USB 2.0)
Windows 10, 8, 7 or higher, Mac OS X 10.4 or higher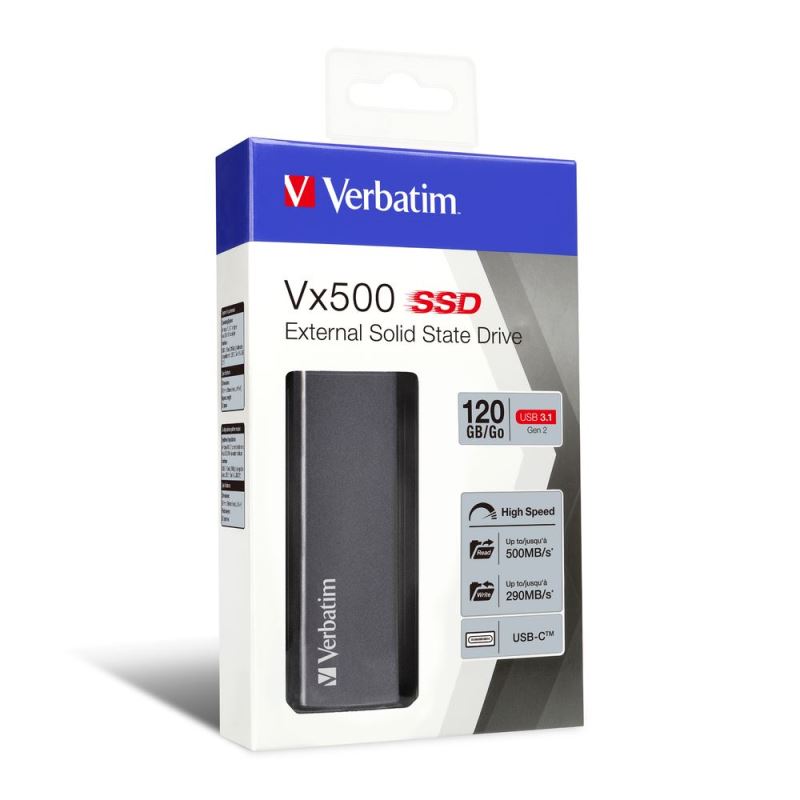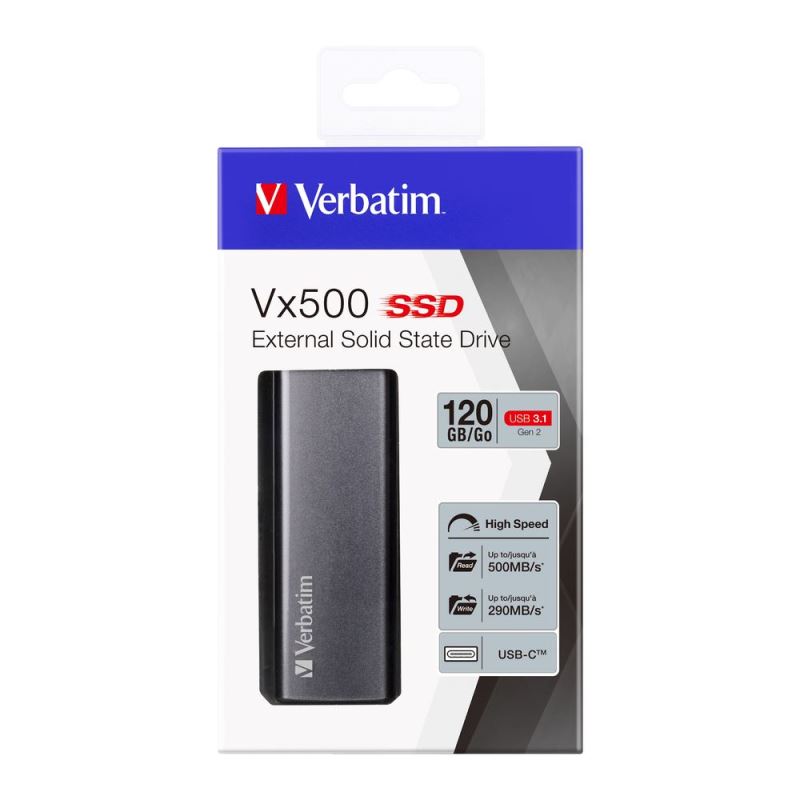 Your question has been sent to the sales department.

Best Regards
DISKUS, SPOL. s.r.o.
Recycling fees incl. in the price of the product:
1.50
OSA fees (SNC) without VAT:
0.00
Price including SNC without VAT:
0.00
Price including SNC and VAT:
0.00
VAT:
21 %